9 Things You Might Not Expect From the Greens' EU Manifesto
5 May 2014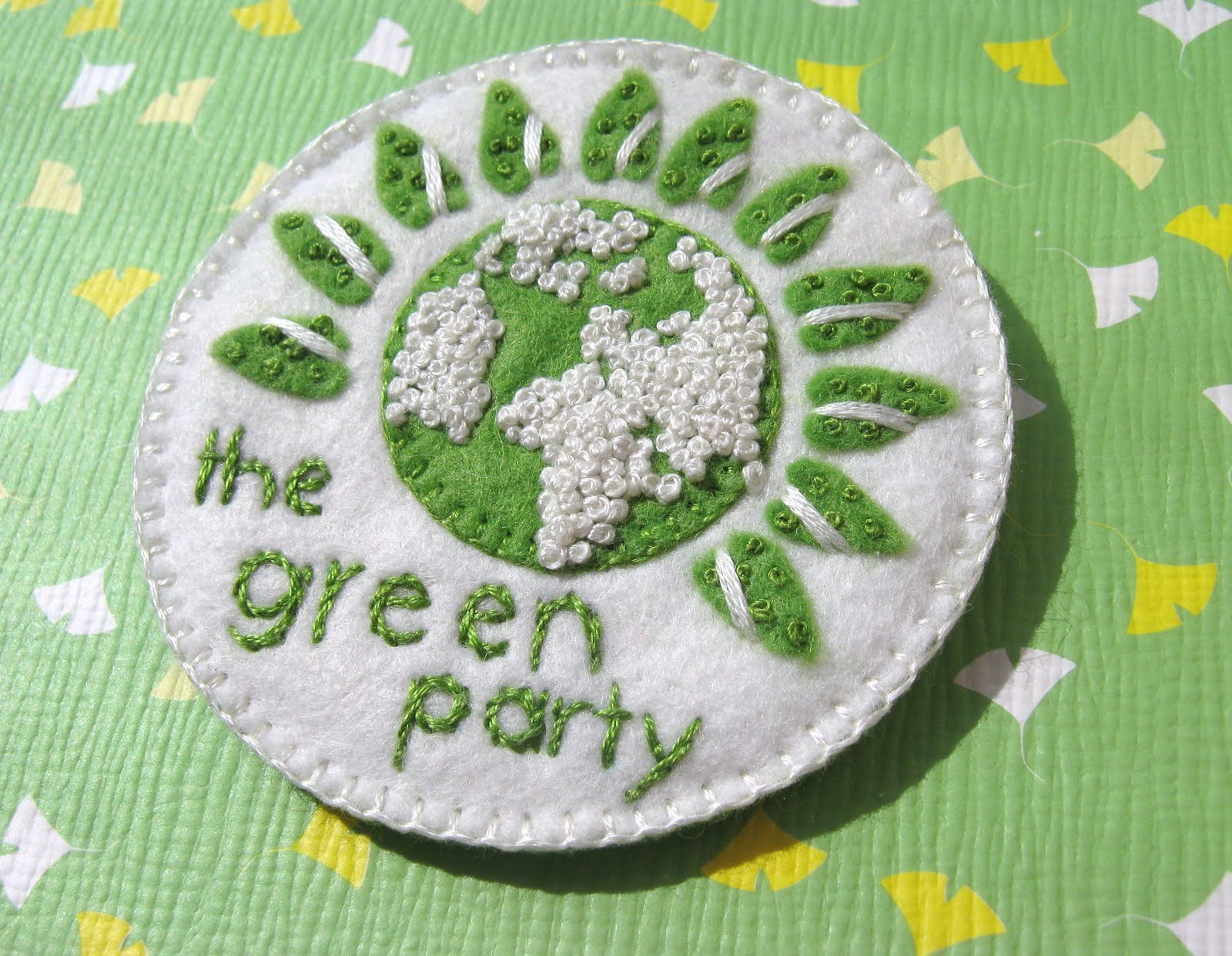 credit: joey's garden
Whatever you think of the Green Party, it's worth paying attention to their manifestos to pick up some ideas of things people across the left should be calling for. With the European elections coming up, here are a few of my favourite, transformative policies I spotted in their EU manifesto:
1. Universal Basic Income.
The Green Party has long been an advocate of scrapping the means testing from the benefits system and ensuring everyone has a basic right to financial support, so maybe this shouldn't be surprising. But lots of people don't know that Universal Basic Income – which is coming into fashion these days – is one of the Greens' longest standing policies. By getting rid of the divide-and-rule means testing, Basic Income helps shift the power balance between labour and capital. By supporting people in the non-monetised economy, from care-work to the arts, it helps shift social values. By guaranteeing everyone has enough cash to get by, it would go a long way towards abolishing absolute poverty.
2. Introduce a workers' right to buy their company.
As the manifesto puts it: "Encourage worker ownership and co-operatives by supporting member states in introducing a workers' right to buy their company." This became the policy of the Green Party a couple of years back. In my opinion it's an answer to the question "how do you shift the economy from corporate to democratic control?"
3. Restore trade union rights.
The manifesto has quite a lot to say about workers' rights. But ultimately, it's workers who defend themselves. So perhaps most important is a commitment to allow us to vote to strike on any issue of our choice. In other words, Greens will push the EU to reverse Thatcher's ban on secondary picketing and laws which have hugely restricted the right to withdraw your labour in recent years.
4. Support Scottish independence.
For those following the Scottish debate, this might not be a surprise. After the SNP, the Scottish Greens are the biggest party backing 'yes' vote. But this policy commitment makes the party pretty much the only one in England to hold this position – not because of any romantic nationalism, but because, as the manifesto puts it "government ought to be closer to people". A 'yes' vote would be a significant shift of powers away from the British state, and so has to be a victory for progressives across these islands.
5. Re-build the banking system.
…into one which is made up of "regional, co-operative and municipal banks; green investment banks and credit unions"; and introduce a financial transaction tax. Obvs.
6. Oppose 'free trade' deals.
The current trade deal being negotiated between the EU and the US would make renationalisation near impossible and any kind of regulation a lot harder. They would allow companies to sue governments for any laws which would damage their anticipated profits. In other words, it is a transformational policy in the wrong direction. Greens have been opposing it and promise to keep doing so. Just as important is the fact that it's exactly the sort of trade deal that the EU has long been forcing on poorer countries through Economic Partnership Agreements. The manifesto commits Greens to working towards a system of global trade which allows sovereign governments to regulate, subsidise and nationalise as they see fit, which would be a fundamental shift of global power.
7. Crack down on tax dodging.
The EU is the biggest economy on earth and many tax havens are protectorates or overseas territories of EU countries. It is arguably the one body powerful enough to really beat the crap out of tax dodging. The manifesto proposes doing just that.
8. Free education.
The EU can't abolish tuition fees in England (which Greens would like to), but it can continue to ensure that British students can study for free in universities in the majority of Northern European countries which are clever enough to realise that education is an investment not a cost. As UKIP start demanding that EU citizens in the UK pay for things like healthcare, there's a risk that our students stop having the right to free education across Europe. And if education isn't transformational, what is?
9. Ending austerity.
For too long the EU and European Central Bank have been active in forcing austerity on countries across Europe. The manifesto calls for an end to these austerity policies and for what the inventor of the term "Quantitative Easing" has called "Green Quantitative Easing". Rather than the European Central Bank buying financial products with the cash it creates, it should use the money to fund the infrastructure needed for the transformation to a low-carbon, socially-just economy.