Radical Lives: Mohammed Deif
27 October 2014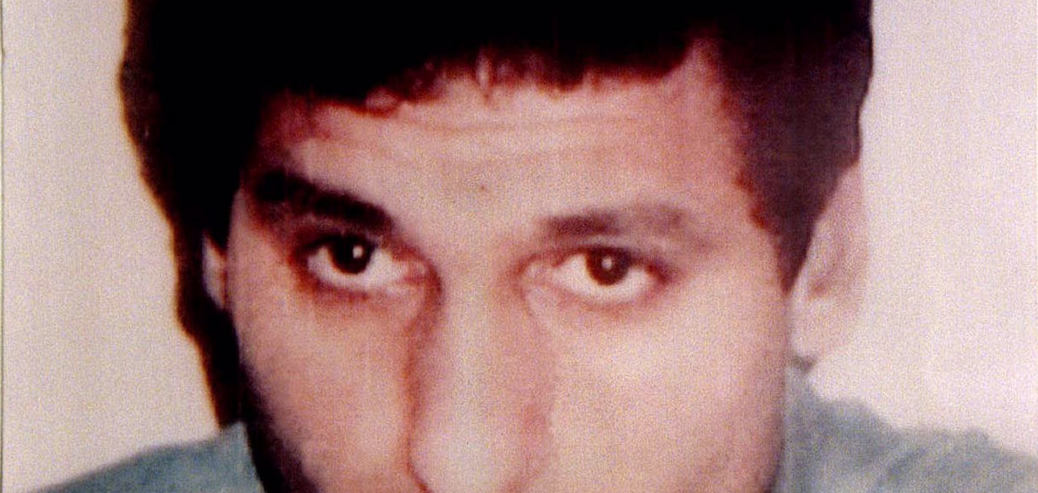 Mohammed al-Masry, otherwise known by his alias as Mohammed Deif, grew up in the teeming Khan Yunis refugee camp in the Gaza strip to become the general commander of the Ezzedeen al-Qassam Brigades, the armed wing of the Palestinian political faction Hamas.
Despite being Israel's most wanted man, little is known about the last 20 years of Deif's life, which he keeps very private and secluded. Having survived five assassination attempts by Israel – the last one during the summer 2014 invasion of Gaza – there are doubts as to whether Deif is still alive. The Al-Qassam Brigades have insisted that he is.
What did he do?
Deif, born in the early 1960s, is the son of refugees from the village of Kawkaba, which was ethnically cleansed in 1948 – the same year that over half of the indigenous Palestinian population were forcibly displaced by Zionist militias. He attended the Islamic University in Gaza, where he studied at the Science Department and became a leading figure in the Islamic student bloc. It was there that he combined his talent for acting while developing his political views, which followed in the line of the Muslim Brotherhood. Deif founded the theatre troupe Al-'Aidoon, which means 'the returnees', and became immersed in active resistance against the Israeli occupation after he joined Hamas.
He was first arrested by Israel in 1989 and spent 16 months in prison without a trial, accused of working within the military apparatus of Hamas. After his release, he moved to the West Bank to establish a branch of the Al-Qassam Brigades there. He began to emerge as a leader following the assassination of the Qassam's military field leaders Imad Aqel and Yahya Ayyash in 1993 and 1996 respectively, and planned a series of operations to avenge their deaths. While Ayyash was famous for developing suicide/martyrdom operations, Deif concentrated more on evolving armed weaponry and on the capture of Israeli soldiers.
During the second intifada (2000-2004), Hamas's military wing created and advanced their cache and tactics. It was shortly after field-testing the first home-made Hamas rocket in Gaza in 2001 that Israel, recognizing his innovative skills as a threat to their security, decided to finish Deif off
What were his ideas?
Mohammed Deif's role has remained within the sphere of armed resistance. He has devoted his energy to enhancing the number of rockets and their range, as well as adopting new strategies such as overseeing the training of the Qassam's first frogmen, who succeeded in landing near Israeli military bases in the last offensive on Gaza, 'Operation Protective Edge'. The tactics were no doubt influenced by lessons learned from Israel's invasion of Lebanon in summer 2006 and the impressive display of organized fighting Hezbollah displayed in retaliation.
Deif reiterated during the summer 2014 Israeli invasion that there will be no ceasefire with Israel unless it stops its naval, air and ground invasion of Gaza. Additionally, he listed the condition for Israel to end its siege on the coastal enclave, pointing out that the Palestinian resistance in Gaza has the added advantage of making their way behind enemy lines in modern day Israel. The sophistication of the Al-Qassam Brigades in this last Israeli offensive was such that most of their targets were military ones. By contrast, up to 70% of the 2,200 Palestinians killed by Israel were civilians.
What is his legacy?
Despite the fact that Deif's existence remains shrouded in secrecy, he nevertheless enjoys wide popularity among many Palestinians. He embodies the uncompromising and shrewd 'freedom fighter' figure; one who has had to endure the most dire sacrifices. One of the earlier assassination attempts by an Israeli helicopter in the Sheikh Radwan neighbourhood in Gaza in 2002 succeeded in killing his driver, and despite being the direct target, Deif escaped but became paralysed and lost an eye as a result of the attack.
The latest attempt on his life was in August 2014 during the 51 day Israeli invasion of the Gaza strip, which killed over 2000 Palestinians. Many viewed it as a malicious attack, since the assault targeted his immediate family. His wife Wedad, daughter Sara, and baby son Ali were killed after an Israeli air strike landed on the building they were in. As Hamas's top commander, Israel knew that Deif would not be anywhere near his family but in a secret bunker away from other Hamas's leading officials.
In order to maintain such a clandestine life, Deif keeps out of the public eye and does not carry a mobile phone or use any modern technology. He keeps a selected number of people around him with whom he trusts with his life, and messages are delivered either verbally or hand-written. What distinguishes Deif is the high regard that the Israeli intelligence and political leaders hold him in, having been exasperated by his evasion of their targeted killing attempts over and over again. Israel's recognition of Deif as constituting such a great threat to its occupation is manifested by the close attention it pays to his rare recorded speeches, and by the impressive evolution of the resistance in Gaza during the last decade or so despite the ongoing seven-year siege.