How Madrid's Fascist Ultras are Getting Away With Murder (Literally)
3 December 2014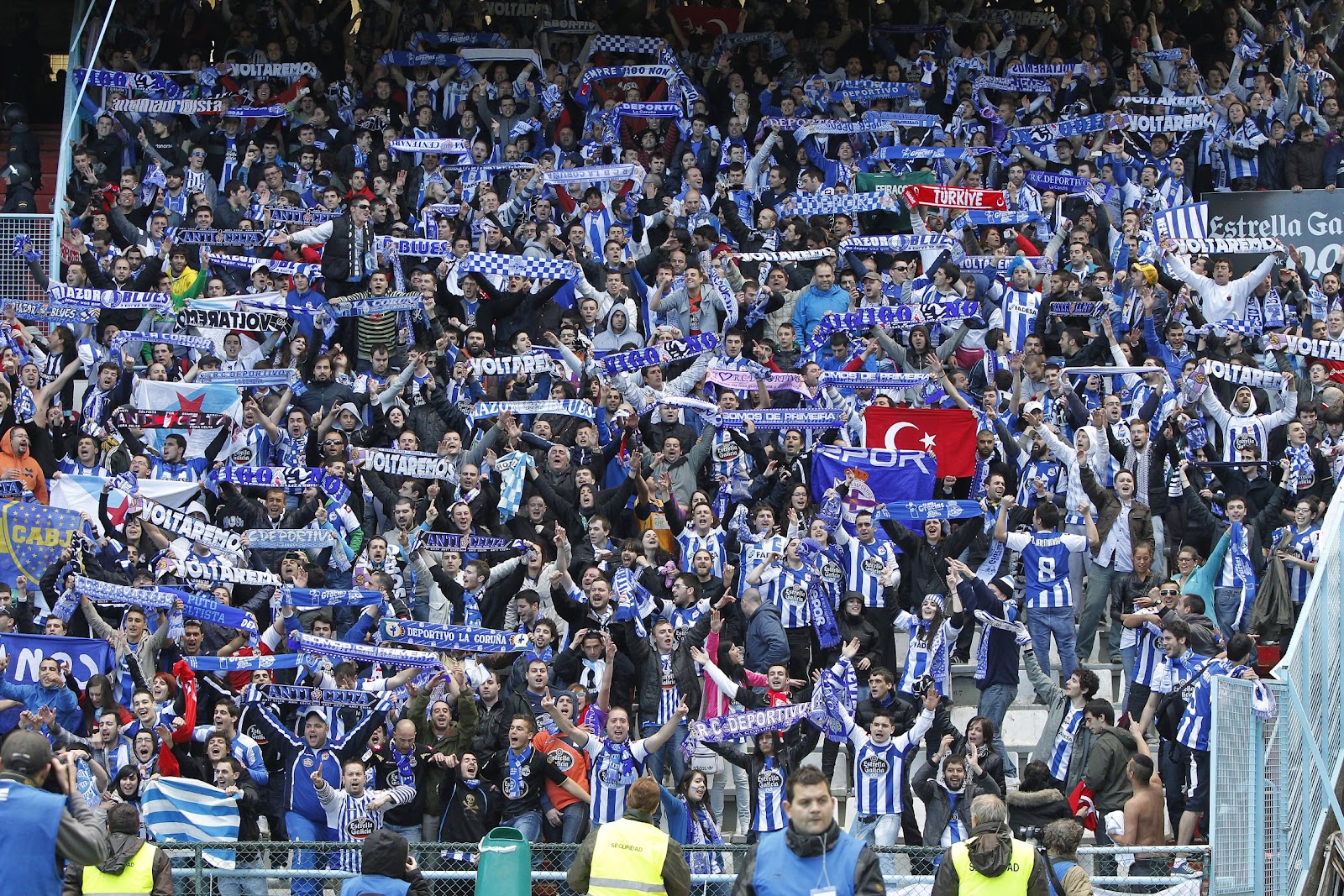 Francisco Javier Romero Taboada was killed in horrific circumstances on Sunday 30 November, not long after arriving in Madrid to attend an away match for his beloved Deportivo de La Coruna against La Liga champions Atletico Madrid.
Francisco Javier, known and being mourned as 'Jimmy', was a member of the Deportivo ultras Riazor Blues, a group which is explicitly left wing and Galician nationalist. A group of far-right Atletico Madrid ultras, Frente Atletico, awaiting the arrival of the Riazor Blues with crude weapons including knives, clubs and metal bars. The Riazor Blues were overwhelmed, and videos show the intensity of the clash that took place along the Manzanares river. It was along this river where Jimmy would be savagely beaten and then thrown six metres into the freezing water, trapped there for half an hour as rescue attempts were disrupted by the ongoing battle.
https://www.youtube.com/watch?v=lunJzasgYag
Jimmy's autopsy showed he died of head trauma with internal bleeding from blows to the head, possibly caused by an iron bar. He was the sole fatality in an attack that saw at least a dozen injured, three stabbed and another person thrown into the river. Bloody photos of the injured circulated on social media and Spanish news outlets spoke of police encountering bloodstains across the area where Frente Atletico fatally pursued the Riazor Blues.
In the aftermath, a narrative that indiscriminately denounces all ultras has prevailed. A problem of fascism in football has at best been painted as ultras treating violence as a sport in itself, or worse, a false equivalence of 'two extremes' at either end of the political spectrum. These narratives were fanned by authorities who within hours of the violence spoke of Riazor Blues, Frente Atletico and other groups communicating over social media to meet each other for a fight.
By Monday, this claim was already being walked back by police sources. The only communication was that among Frente Atletico members who were called upon to gather at the agreed time and place, ominously ending their call with "Atleti or death".
Attempts to decontextualize the violence or deny its political nature don't stand up to a closer examination of the Frente Atletico ultras. The group has murdered before; in 1998 near the same stadium where Jimmy was killed on Sunday, they cornered and fatally stabbed Aitor Zabaleta while the group was hunting Basque fans ahead of a match with Real Sociedad. This isn't a matter of a group blindly wielding violence against supporters who happen to be political enemies of Spanish nationalists.
In 2011 Frente Atletico ultras were recorded celebrating the murder of Aitor Zabaleta during another match against Real Sociedad. The ultras chanted, "you don't fool us, Aitor Zabaleta was from Jarrai." Jarrai is a radical left youth organization advocating Basque independence and which has been outlawed by the Spanish state. Whether those who deny fascist violence a problem wish to believe it or not, Frente Atletico consider their violence political and glorify it as such.
The appeals for 'football without violence' by the media, political authorities and sections of the public risk becoming football without ultras, when the objective should be football without fascism and racism. Ultras groups such as Riazor Blues at Deportivo, Biris Norte at Seville FC or the Bukaneros of Rayo Vallaceno are part of a strengthening anti-fascist and anti-racist tradition being built in La Liga and offer a far more heartfelt stance against racism than the fines and rehearsed pre-match statements by football federations.
The problem with the response to Sunday's violence isn't just a matter of false equivalence between far-right ultras with Celtic crosses during matches and leftist ultras who protest home evictions, violence against women, and capitalism from the stands. The problem is that authorities and the media are together taking advantage of the fatal attack by the far-right to continue a longstanding campaign of criminalization against leftist ultras.
This is particularly the case for the Bukaneros who were portrayed, whether earned or unearned, as the shock troops of the mass anti-government mobilizations in Madrid. Before it was even clear what had happened on Sunday, the Bukaneros were already being linked to the violence by police and news outlets when the bloodstained hands belonged to Frente Atletico.
Of the 21 arrested following the street battle, only six were from the far-right ultras. No justice can be expected from a state that has common cause with the killers of Jimmy and Aitor.