Plenty of people think mothers shouldn't be in politics. Does that include Tower Hamlets Labour?
5 June 2015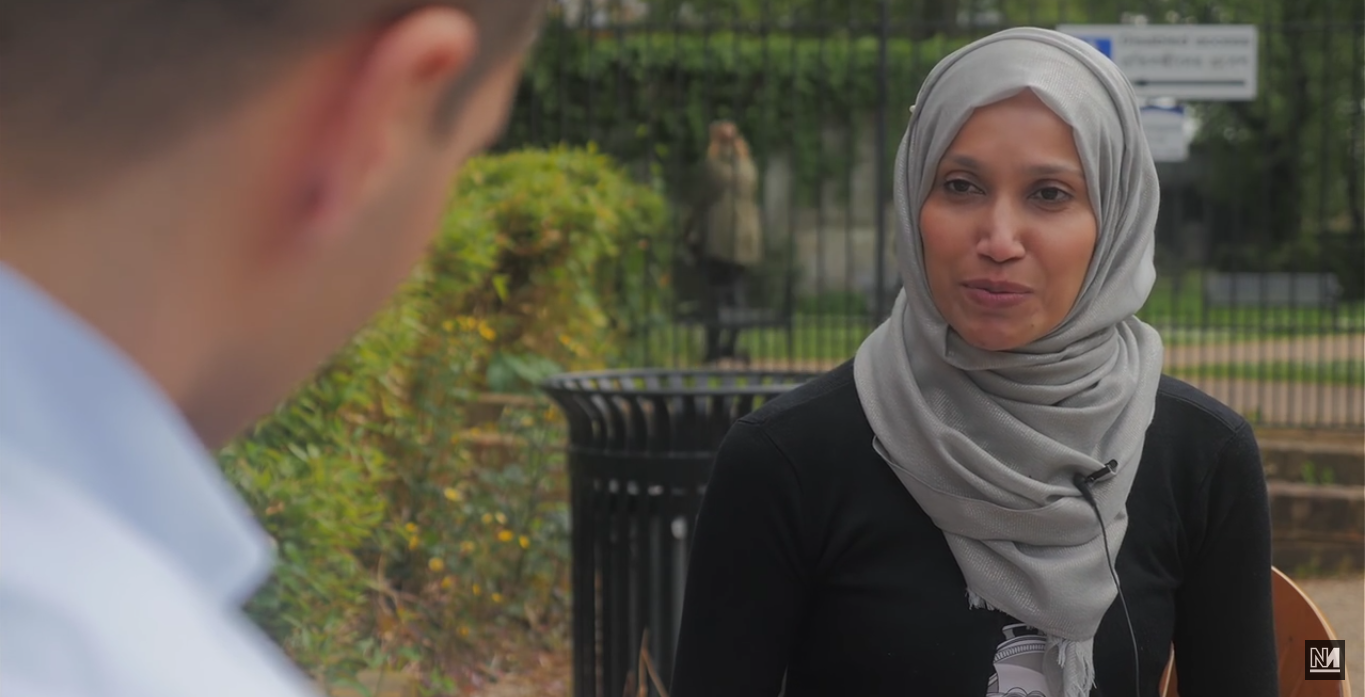 Just before it enters its final week, the re-run Tower Hamlets mayoral election campaign has taken a turn for the worse.
Tensions emerged after Rabina Khan, a council member and an independent mayoral candidate formerly of Tower Hamlets First, was unable to attend hustings due to family emergencies. One of Khan's children suffers from mitochondrial disease and had been rushed into hospital several times during the week due to showing symptoms of the condition.
It might be hoped that in situations such as these, people would empathise rather than criticise someone elected to public office for having to take time out to care for their ill child. Disappointingly, this has not been the case.
Local blogger Mark Baynes was sceptical of Khan's reasons for not attending, and has repeatedly claimed she was being investigated by the police, despite Khan clarifying that this is not true.
Khan missed the LGBT hustings which took place on 1 June, hosted by Jack Gilbert of Rainbow Hamlets, who read out a text from her explaining that her disabled daughter was in hospital. The audience was sceptical, with some insinuating she might have skipped the event because she doesn't have any interest in supporting Tower Hamlets' LGBT community.
Other audience members felt the scepticism masked the feeling that a muslim mayoral candidate wouldn't care about the borough's queer community because of her faith. Such a suggestion has no basis, especially given Khan recently pledged to reopen the Joiners Arms queer pub on Hackney Road if elected.
Regardless, members of the East End Politics Forum, a closed Facebook discussion group, and a host of commenters on the political blogs of Baynes and Ted Jeory have claimed either that Khan is lying about her daughter, or that missing hustings due to a family emergency would make her an unfit mayor.
A new development suggests that Mike Elrick, a prominent Labour member who advised both a former leader and former Home Secretary, is part of this bandwagon. Rather than challenging the explosion of unpleasantry on East End Politics Forum, Elrick joined the chorus of voices claiming that Khan's family emergency would make her unfit to be mayor.
The proposed evidence for Khan's dishonesty is a photo or her out campaigning, which was posted on Twitter during the hustings. Supporters argue that posting a photo does not indicate the time it was taken.
Another fantastic campaign session in my ward #StDunstans, thanks to everyone who attended @TowerHamletsNow pic.twitter.com/PKr6K3iDBl

— Cllr. Mahbub Alam (@MahbubAlam01) June 1, 2015
Relations between Khan and Tower Hamlets Labour have been strained during the campaign. Despite Khan's complaints, the Labour mayoral candidate, John Biggs, repeatedly refused to address Khan by name. It also comes after an incident during the recent court case surrounding the previous Tower Hamlets election where former Tower Hamlets councillor Pola Uddin alleged in her witness statement that in the 1990s Biggs had told her "the Council is not a creche" when she brought her children to work – and during the last election described intersectionality as a "1970s Ken Livingstone" kind of ideology.
This kind of behaviour is very discouraging to any parent, especially the mother of a child with complex needs, getting involved in public life. For the sake of all involved it should be hoped either that Biggs and Tower Hamlets Labour distance themselves from Elrick's words, or that there is a second Mike Elrick wandering around Tower Hamlets…