Walkout, strike…then strike again? Next steps for the UK student movement
by Josh Berlyne and Rachel Hallam
25 November 2015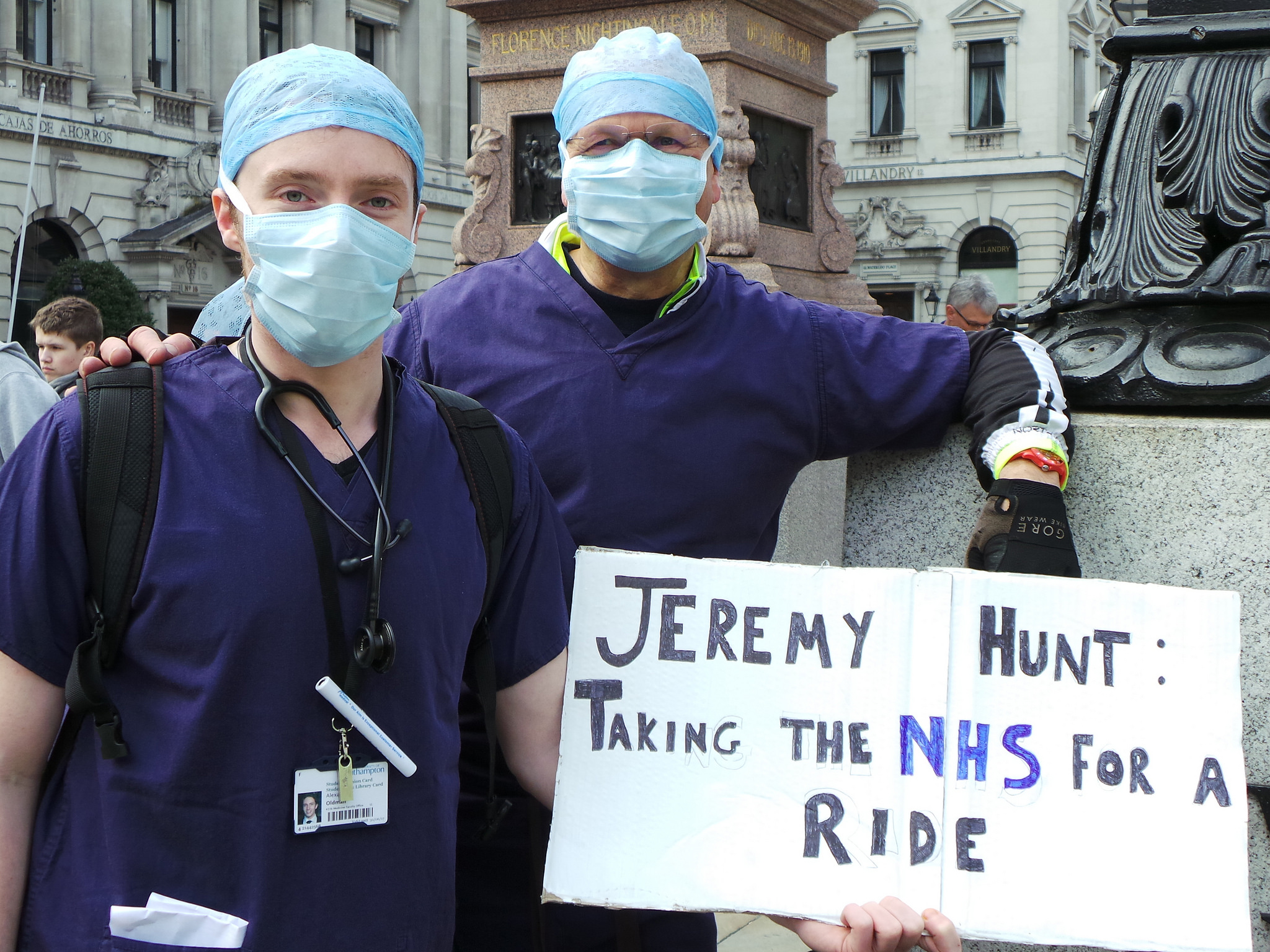 Over the last few weeks, the government has been outlining its plans for colleges and universities.  The future is looking bleaker than many expected: student nurses and junior doctors are under attack, Black and Minority Ethnic students are facing yet more repression facilitated by the government's Prevent agenda in the wake of the Paris attacks, four in ten colleges are in danger of closing, and tuition fees look set to rise again. But all hope is not lost. The UK student movement is preparing an escalation of tactics which will empower students to take on the government on a scale not seen since 2010.
The end of publicly-funded education as we know it?
Just two days after the 4 November national demonstration, the government released its Higher Education Green Paper. The Green Paper is worrying on many levels. In the future, tuition fees could be raised without a vote in Parliament, graduate earnings will become a measure of 'teaching excellence', the budgets of universities with a high number of working-class students will be tightly squeezed, for-profit higher education providers will be given help entering the new 'market', and the autonomy of students' unions will come under attack.
The government also talks about widening participation, but the removal of maintenance grants will plunge the poorest students, who are disproportionately Black, into greater amounts of debt. The proposed cuts to nursing student bursaries will plunge even more students into debt, and the massive cuts to colleges will leave many students unprepared for university life. As one study on the BME attainment gap found, the quality of education before university is absolutely crucial for keeping Black students in higher education. The government's narrow-minded agenda will have the effect of narrowing participation, not widening it.
First, we walked out.
On 17 November, students up and down the country walked out of their classes in solidarity with migrants. The action, organised by the National Union of Students International Students' Officer, saw the offices of the Daily Mail picketed and small demonstrations organised on campuses. Interestingly, a few days later 2,000 school students went on strike in Berlin to protest their government's repressive asylum laws.
Next, a medical student strike?
In the wake of the recent junior doctor contract disputes, medical students are weighing up the possibility of taking strike action. The junior doctors voted overwhelmingly in favour of full strike action, to take place on 8 and 16 December. This poses some serious questions: do medical students, who aren't covered by the strike ballot, leave their placements to support their colleagues and defend their future careers? The General Medical Council say a medical student is 'unfit to practice' if their attendance is less than 80%, so with medical schools unable to openly support their students in strike action, it's up to students to organise independently to save their futures.
Medical students are arguably some of the most vulnerable and in need of support at this time: they already work 9 to 5, study for exams, and are faced by a potentially damaging workload in their future careers. As the Health Secretary, Jeremy Hunt, refuses to back down on the most contentious issues of the junior doctors' contract (social working hours 7am-10pm Monday to Saturday, removal of safeguards which stop doctors working over the legal limit, removal of pay protection), health workers as a whole must unite to defend their NHS. If the British Medical Association isn't safe then who is?
All together now! The national student strike.
The national demo and the #Students4Migrants walk-out are part of an escalation of tactics which will build for a national student strike. The strike has been called to oppose the government's proposed changes to college and university education, and to defeat the Green Paper. This includes defending maintenance grants in higher education, and opposing the Teaching Excellence Framework as well as cuts to colleges, sixth forms and the Disabled Students' Allowance.
The strike is a tactic used by students across the world and has been proven to work. Most recently, students in South Africa walked out of their classes and onto the streets to oppose a tuition fee hike which would have seen a large proportion of Black students shut out of university education. After only a week of protest, which saw students attempt to storm parliament, the hike was stopped. #FeesMustFall grew out of the hugely successful Rhodes Must Fall movement and has now set its sights on removing tuition fees altogether.
The plan for the UK is simple: hold a ballot through the NUS, campaign for a yes vote, then strike.  Of course, this doesn't mean it will be easy. First, 28 student unions must demand a national ballot from the NUS, which means students must pass motions through their union council, or in some cases the demand must come from the sabbatical officers (click here for a model motion). Second, activists must educate their classmates on what the government is doing to further and higher education, why we must resist these attacks, and how student strikes win. Finally, we must prepare a wide range of actions for the strike. This could mean mass demonstrations, occupations, teach-ins, economic blockades and more. The strike will only succeed when students take ownership of it, use a wide range of tactics and get creative.
Photo: Garry Knight/Flickr
–
If you want to support media for a different politics, you can donate or subscribe to Novara Media at support.novaramedia.com.