Spain Decides: 5 Keys to Understanding the Spanish General Election
18 December 2015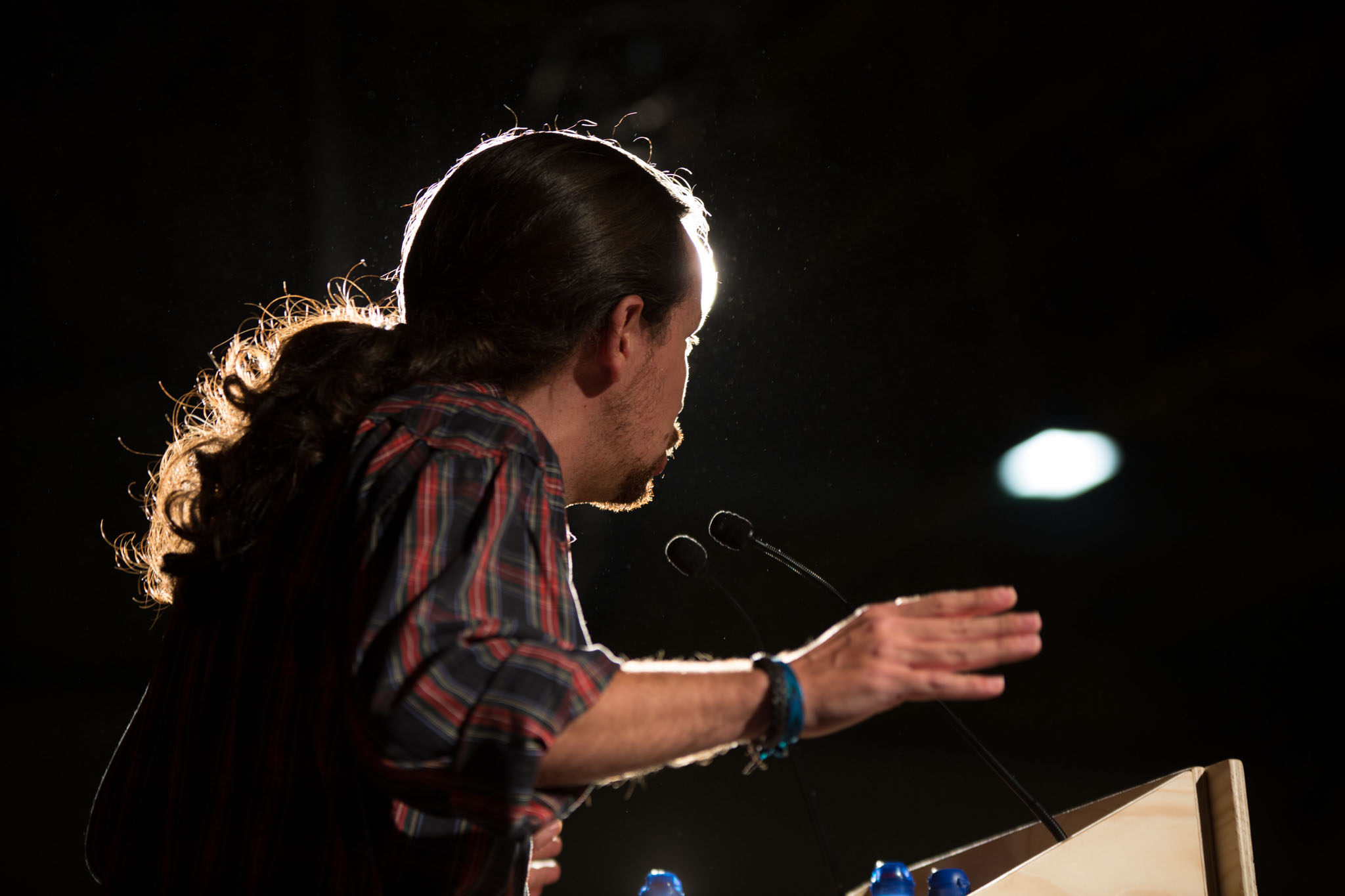 On Sunday 20 December, Spain goes to the polls to give its verdict on four years of conservative government by prime minister Mariano Rajoy.
Since the country's last elections in 2011, Spanish banks have been bailed out to the tune of €100bn, hundreds of thousands of people have taken to the streets in anti-austerity 'wave' movements, Catalonia has held two proxy votes on independence, and the indignados have harnessed the spirit of the occupied squares to win city halls all over the country.
Will these political earthquakes be reflected in Spain's new parliament? If so, how? Here are five things keep an eye on during the final days of the campaign:
1. The collapse of the two party system.
At the last general election, 73% of voters in Spain cast their ballot for either Mariano Rajoy's Popular Party or the socialist PSOE. This two-party hegemony is set to implode on 20 December. The two traditional parties have been rapidly losing ground in elections to regional parliaments and local councils since 2011. In 2014, the combined share of the vote of the two parties in elections to the European parliament fell below 50% for the first time. Now they're facing a tight four-way race with newcomers Podemos and Ciudadanos, with no party polling anywhere near an overall majority. Whatever the final result, Sunday heralds a new political era for Spanish national politics.
2. Conservative staying-power.
The governing Popular Party (PP) is proving exceptionally resilient in the context of this dramatic political reconfiguration. Seemingly popular by name and popular by nature, PP is leading in all opinion polls, and is likely to hang on to over 100 seats in Spain's 350 seat parliament. PP's staying power is thanks, in large part, to its loyal support among Spain's over-65s, 56% of whom voted for Mariano Rajoy in 2011 (compared to 45% of the electorate as a whole). In a country unused to national coalition governments, PP is campaigning hard on the idea that only the party with the most votes has the legitimacy to form a government, even going so far as to propose reforming the electoral system to formalize this principle.
3. Right-wing replacements.
When Podemos burst onto the national political stage in the 2014 European elections, gaining 7.98% of the vote just four months after its launch, it looked perfectly placed to monopolize popular discontent with the political establishment. However, the decision of the Catalan party, Ciudadanos, to expand into the rest of Spain has opened up a lifeboat for the Spanish right. While Ciudadanos markets itself as a centrist, liberal party, many of its leading lights have been signed-up members or even elected officials of PP, a party it has consistently voted alongside in the Catalan parliament since 2012. Headed by young, media savvy candidate, Albert Rivera, Ciudadanos's fresh new brand is allowing the right to co-opt the widespread desire for change in Spain and put it at the service of its centralizing, neoliberal agenda.
4. The rebel city effect.
Since May 2015, Spain's major cities, including Madrid and Barcelona, have been governed by citizen platforms set up by activists from social movements. These citizen platforms, of which Podemos forms a part, could play a decisive role in the result of the general election.
First, the rebel cities are showing what Podemos can do in office. In just six months they have reduced the salaries of elected and appointed officials, increased the transparency of public institutions, and prioritized social spending.
Second, Podemos is standing in coalition with these municipal platforms in Catalonia, Valencia and Galicia. The platforms are throwing their political capital and experience behind party leader Pablo Iglesias, and their leading representatives – most notably the Mayor of Barcelona, Ada Colau – are actively lending their voice to the Podemos campaign. Podemos has taken a risk by sacrificing central control and agreeing to give these coalitions a large degree of autonomy, but given their ability to win elections against the odds, it could be a risk that pays off.
5. The Catalan question.
In late 2012, support for Catalan independence shot up to above 40% for the first time. Since then, over a million people have taken to the streets each year to call for a Catalan Republic. All attempts to hold a legal referendum on the question have been rejected by the central government or struck down by the Spanish Supreme Court. In the Catalan elections in September, pro-independence parties won a majority of seats (though not votes) for the first time but, due to internal divisions, have not yet been able to form a government.
Two results on 20 December will be important in Catalonia. First, the relative strength of pro-independence parties, standing separately in these elections, could influence their negotiations over the formation of a new Catalan government. A failure to swear in a president before 9 January will automatically trigger new Catalan elections, throwing their independence roadmap off track.
Second, a new government in Madrid could either break the Catalan stalemate or accelerate the drive for independence, depending on its composition. Of the four main contending parties, only Podemos recognizes Catalonia's right to self-determination. PSOE has made limited promises of reform on a federal model, while Ciudadanos owes its very existence to its hostility to Catalan national revindications. Given that Podemos has made a Catalan referendum a condition of entering any coalition government, the balance of power on 21 December could be decisive to the future of Catalonia more than anywhere else in Spain.
Photo: Catalunya Sí Que Es Pot/Flickr
–
If you want to support media for a different politics, you can donate or subscribe to Novara Media at support.novaramedia.com.