4 Things We Can Learn from the Government's Manoeuvring on Student Loans
17 February 2016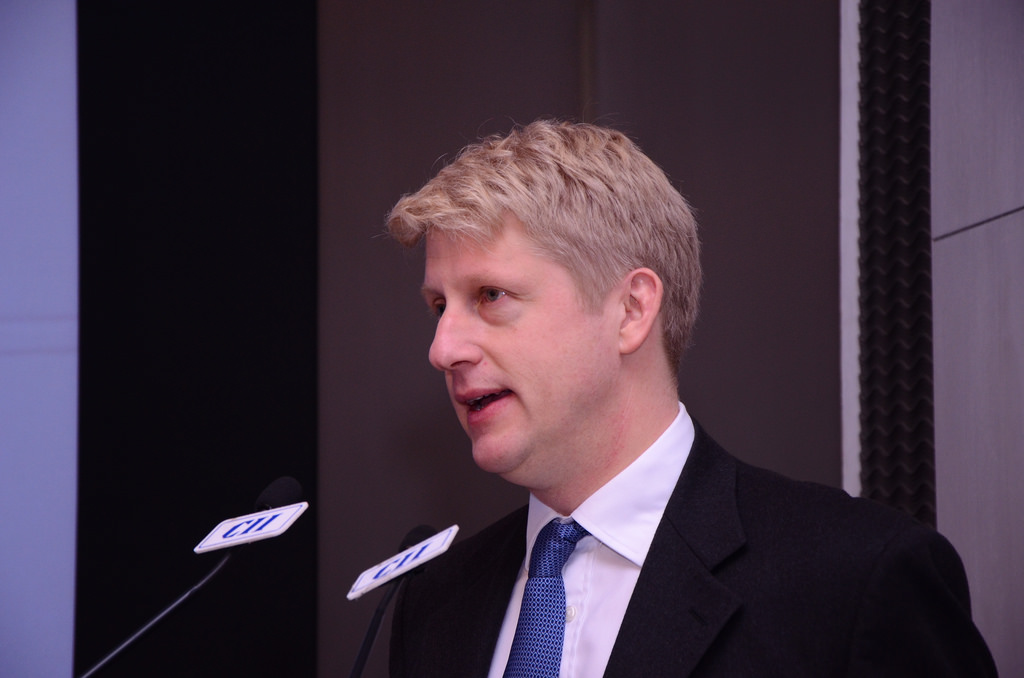 With absolutely no fanfare, the government released the crashingly dull-sounding Student Loan Repayment for Sustainable Higher Education strategy late last week.
Across the political spectrum, not just on the left, there's a tendency to refer to George Orwell's Politics and the English Language when confronted with such civil service pap. The bulk of Orwell's essay, especially his rules for 'clear' and less 'evasive' English, amounts to some of the dreariest literary advice ever committed to a page. His central charge, however, that "political language… is designed to make lies sound truthful and murder respectable" is dazzlingly true.
The Loan Repayment strategy is a case in point. We've known since 12 November last year that George Osborne intends to break to his pledge not to sell off student loans issued between 1998 and 2012. Now even more quietly, in tones which sound oh-so-reasonable, the universities minister Jo Johnson and business secretary Sajid Javid, have set out how they intend to go about making the £74bn student loan book an appealing prospect for venture capitalists.
This plan is of obvious concern to anyone who attended university between 1998 and 2012 and was unable to pay for it upfront. That's around 5m people, the vast majority of whom are squeezed individuals in their 20s and 30s, who already see the lion's share of their salaries direct debited into the coffers of landlords, energy firms and public transport operators. Less obvious, thanks to the frankly damn sneaky way the government's plans for higher education have surfaced, is the way that the loan repayment changes further erode the idea of education as a public good. And that's something everyone should be concerned about.
Here's four things to be aware of:
1. The government's preferred analogy for the Student Loans Company (SLC) is a 'small retail bank'.
Prior to 1998, whilst there were student loans, every UK and EU undergraduate was eligible for a student grant. Now less than 20 years later the civil service is seemingly proud of the fact that with £64bn lent to English students alone the "[Student Loan Company's] operations are already comparable to a small retail bank."
It doesn't take a university degree in communications studies, or three years spent performing any other kind of discourse analysis, to work out that this is highly commercialised language stripped of any sense of maintenance and tuition payments as a social good. A few paragraphs later the bureaucrats seem to be rather put out that "there are differences from retail banking" because the "universal offer" of a student loan means the SLC cannot deny payments based upon "recovery risk" like an actual bank could.
2. Not earning enough to pay tax may no longer be an excuse.
As part of the government's preparations for the implementation of the Teaching Excellence Framework (TEF) in 2018, which will clear the way for even higher fees, the law's being changed to let HMRC keep track of 'graduate destinations', or in plain English, what job you're doing. The report admits that unemployed graduates, especially those on benefits, "will rarely earn enough to meet the repayment threshold."
However, just to be sure the Department for Work and Pensions is "verifying" whether 100,000 "borrowers" that HMRC has lost track of are "in receipt of benefits." The current maximum potential income for someone on Jobseeker's Allowance (if they're over 25) is £3,801 per year. Where someone's employment status cannot be ascertained the SLC will consider a "range of sanctions" including "referral to credit reference agencies" and "litigation where appropriate and cost effective" meaning non-payers could land in court.
3. The SLC is working on tracking you overseas.
On an open day at my institution, a prospective student's dad once asked me, slightly abashed, whether it was possible to go overseas and avoid loan repayment. If that was ever possible it soon won't be so easy. Noting that "every developed country has credit agencies" the SLC intends to begin using them to search for overseas borrowers not repaying their loans by direct debit.
Likewise, in exchange for helping their national student finance agencies trace British students in default the SLC is trialling "data exchange and verification" with their counterparts in the Netherlands, Sweden and Australia. This could have the unintended effect of putting off students who travel from the UK to elsewhere in northern Europe for university study.
4. The numbers involved are pretty small.
Graduates repay £1.9bn to the SLC every year. Out of 5.5m borrowers only 100,000 are unaccounted for. Pursuing the options listed above could only yield a maximum of £40m a year more in repayments because the current variance between the amount being collected from graduates and the amount that could be collected from graduates is only 1.1%. The returns, however, are pretty good; the SLC reckoning that every £1 spent administering the system yields £165 in repayments.
Fundamentally, it's the potential bottom line and ways to improve it that the student loan book's prospective buyers want to see. They seek to swoop in and purchase an efficient and creatively-run 'business'; another privatised cash flow for a venture capital fund's shareholders. At its most basic the proposed changes are a betrayal. Certainly back when I first applied for a student loan, I believed I was accessing publicly-sponsored support, not offering to be a rich person's cash cow.
The best way to 'maximise returns' on higher education is to stop treating it as a commodity and create a reality where everyone, not just graduates, has something worthwhile to do. Anything less is just political language, disguising the mechanisms through which wealth is transferred from the poor to the rich.
Photo: British High Commission, New Delhi/Flickr
–
If you want to support media for a different politics, you can donate or subscribe to Novara Media at support.novaramedia.com.