To Combat Extremism, We Need to Radicalise Our Own Thinking
22 June 2016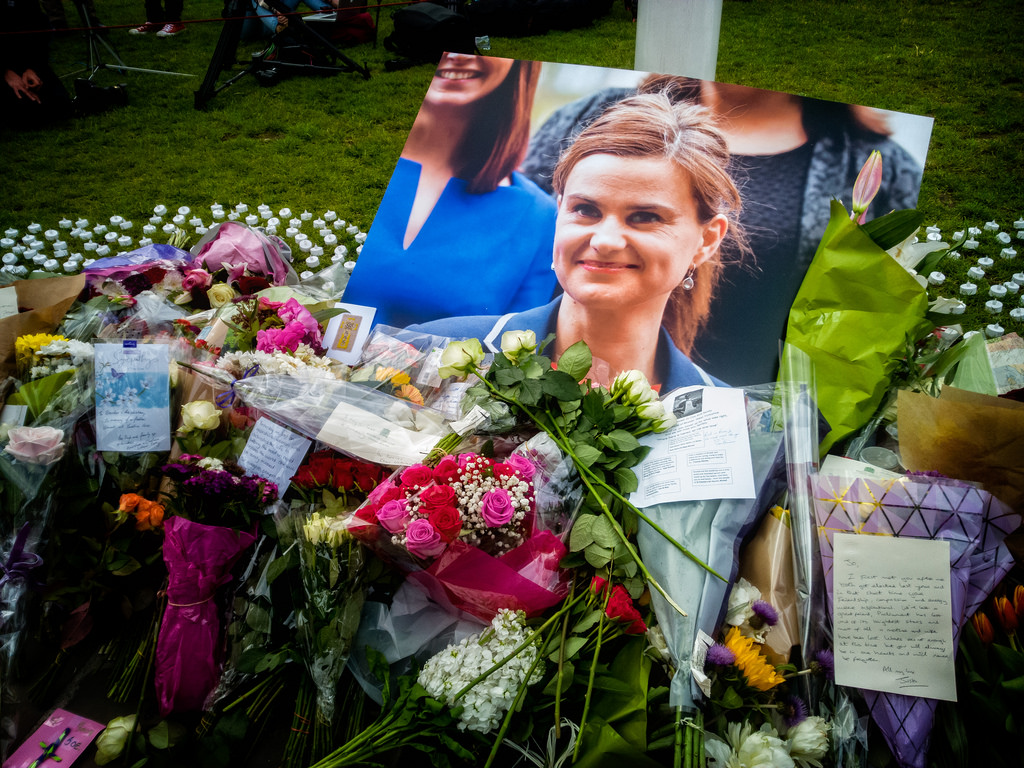 Radicals and extremists threaten our way of life, so goes the official line. The two labels are synonymous with each other in mainstream political discourse, and then further, with 'violent fundamentalists'.
With the occasional exception this has generally, in my adult lifetime, been used to mean Islamic fundamentalists. But now Britain has been forced, once again, to open the definition to 'one of its own' – an awkward admission that British people who might not be religious at all can be 'evildoers'.
Amongst all this labelling, I guess I'll accept 'extremists' – but I won't concede 'radicals'. Using violence to target people you don't like is an old strategy, not a radical one. And it's time we admitted that without radical changes in direction, reactionary responses to the frustration of continued oppression and lack of opportunity will continue to blindside us.
We need radicals more than anything right now.
Reflecting on the language used in response to the rise of Isis, a 2015 Big Issue article by Brendan O'Neill made the case that we are significantly confusing ourselves by calling reactionaries 'radicals'. Being a member of the Radical Film Network, I debate the word frequently, and often come back, as O'Neill did, to its primary definition: 'of or going to the root or origin; fundamental'. O'Neill notes:
"To politicians concerned about the threat of Islamist terrorism, 'radical' has become synonymous with evil, danger, disease. They speak of young people being 'radicalised' over the internet, by mysterious forces, as if radicalism were a virus."
All radical ideas are not equal. There are those who want to fundamentally change – not simply tweak – the way we govern and are governed. Responding to dissatisfaction with, for example, the direction of the economy or the religious trajectory of society by stabbing someone or blowing oneself up, is not a radical idea. Nor does it change anything fundamental except the individual lives of those directly hurt; it generally solidifies the resolve of those whose ideas you oppose.
I imagine politicians and journalists are genuinely invested in their own words when they speak of supposed 'radicals', and that they are intent on addressing violent extremism. However, this mislabelling is also a convenient way for establishment power to maintain a lid on any dissident behaviour.
Even the most quiet, mild-mannered, terribly English suggestion that perhaps we might do politics and economics 'a different way' has been explicitly described as dangerous: see David Cameron's knee-jerk (you might say, reactionary) response to Jeremy Corbyn's Labour leadership election. Plenty of people have since jumped on Corbyn and his 'radical' advisors, whom many of his supporters have found to be frustratingly reserved in their approach to the 'new politics' his campaign promised.
In response to Jo Cox's murder, Gordon Brown wrote a piece for the Guardian about the 'downward spiral' in politics:
"The business of politics has become more about the exploitation of fears than the advancement of hope. Temperate language has given way to the intemperate. And where there is latent prejudice, we have seen it exploited to breed intolerance – and then too often intolerance has descended into hate."
Jo Cox embodied a fundamental departure from Westminster's 'business-as-usual'. She was not a career politician, and displayed clearly an idea of strength in which violence had no place. Cox demonstrated a radical, fundamentally different idea of strength; a truer understanding of leadership.
Maintaining the status quo will not improve society. Growing the economy does not constitute change. Yanis Varoufakis has been described as a radical, and wears the badge proudly – he's not suggesting we blow up the EU; in fact, he doesn't even think the UK should leave. He believes in diverting from the neoliberal project, the neo-foundation of our economy that we've been rapidly, and successfully, manipulated into believing is 'common sense' since Ronald Reagan and Margaret Thatcher first pitted the working and middle classes against each other as a distraction.
The variety of toxic political discourse peddled by the finance and business classes, career politicians and other members of government, and the monopolised media – that preaches as much hate as it can without explicitly recommending violence – appeals to people who feel powerless. This discourse needs to be permeated and battled by radicals, especially the ideas around strength. And new media may potentially be its nexus.
People working on educating boys about masculinity are an example of how a radical understanding can shift a paradigm. Feminist teachings of gender combined with self-examination of masculinity has begun to take hold at a grassroots level. The idea that perpetrators should be examining domestic violence as their issue rather than simply victims being taught to and assisted in protecting themselves seems like 'common sense' now.
We need to apply this self-reflexive approach to the state; to what strength is, and the use of it; to self-governance and governance-over-others in general.
With strong, radical leadership, the referendum might have provided this opportunity for a genuinely new approach to governance. Electorally, the Green party might currently be closest to embodying a radical approach – welcoming certain radical ideas such as shared leadership, abolition of the monarchy and a Robin Hood tax. But it is still a majority-white, middle-class movement, a long way off proving it could enact real and lasting change, and then convincing the electorate of it.
Ultimately, it is rare if not impossible for a happy, well-supported person who has witnessed a demonstration of strength as collaborative, to murder anyone. The sooner we stop perpetuating the ancient idea of strength as domination, the better off we will be and the less extremism we will witness. And the radical approach to language, strength, governance and collaboration that we need must come from all sides – but primarily from a media currently revolutionising itself, and a government becoming seemingly more entrenched.
Photo: Garry Knight/Flickr
–
If you want to support media for a different politics, you can donate or subscribe to Novara Media at support.novaramedia.com.