If Teach First Wants to Solve Inequality, It Should Reconsider Its Corporate Bedfellows
31 August 2016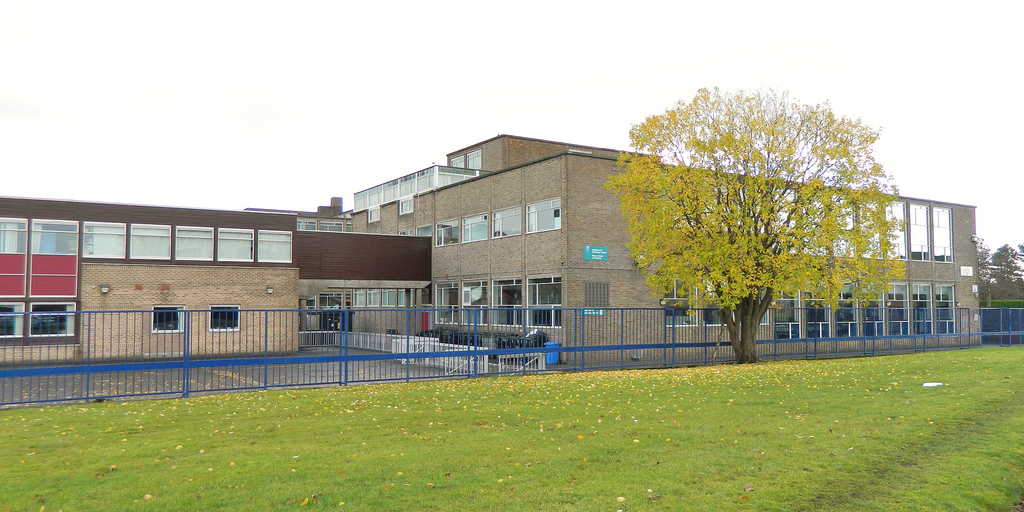 Michelle O'Connell/Flickr
Teach First is a large education charity whose mission is working "towards a day when no child's educational success is limited by their socio-economic background." It recruits 'outstanding graduates' mainly from Russell Group universities and places them in 'challenging' schools across the country.
Studies conducted in the charity's early years suggest the use of Teach First participants raises student attainment by as much as one GCSE grade, and school departments function better and are more likely to retain staff. Russell Hobby, former general secretary of the National Association of Head Teachers, says school leaders favour Teach First because it "raises the status of the profession."
This comes amidst a deepening recruitment and retention crisis: the National Audit Office found that 42,050 teachers left the workforce in 2014 and research commissioned by the National Science Learning Network found that 61% of teachers surveyed had considered leaving. Last year secondary schools spent £56m advertising for jobs and £800m on supply staff.
Against this backdrop, Teach First successfully recruits high-quality graduates and places them in 'challenging' schools across the UK. It doesn't come cheap though, and it's when we look at the charity's 'valued supporters' that we understand why it attracts a fair amount of criticism.
According to Department for Education figures in 2014/15, each Teach First participant cost the government and schools £35,833, compared with £18,992 for the traditional university-led route. The hefty price tag might be worth it if Teach First teachers stayed in the classroom, but after the first three years, retention levels are below average. The high level of expenditure sits at odds with this austerity-driven government, and these figures only account for two thirds of Teach First's costs. So who else pays and, more importantly, is the charity solving the recruitment problem?
A third of funding comes from central government, a third from schools themselves and a third from corporate sponsors. The latter includes controversial companies such as Goldman Sachs, PwC, Deloitte, KPMG, the Royal Navy and Accenture. Siemens was the main sponsor of Teach First's 'Summer Institute' this year and even got a special mention from the CEO in his opening speech. That well-known fighter for social justice, the City of London Corporation, is also a sponsor.
Do the actions of these organisations strengthen or weaken the 'social movement' that Teach First seeks to foster? Here are some of Teach First's sponsors' actions and business associations:
KPMG, Accenture and Siemens: Each has links with arms dealer BAE Systems. Siemens describes itself as 'the backbone of BAE' and is involved with its renewal of Trident. BAE Systems' profits have surged due to its involvement in the war in the Yemen.
PwC, Ernst and Young: Each is heavily involved with tax avoidance on an industrial scale.
HSBC: In 2009, it earned more than £650m in fees from work for Textron, US manufacturer of cluster weapons.
We could go on.
The reasoning behind these corporations' involvement is clear: as we have seen with Pride marches, big corporations use a small proportion of their ill-begotten profits to paint a positive and caring picture of themselves. KPMG appears to be dedicated to solving social inequality whilst in reality it audits one of the world's largest arms dealers, which directly profits from wars. Some students in our classrooms have fled or lost relatives to these wars. Austerity means more of our students are arriving at school malnourished, victim to inadequate social housing and poor access to public services whilst these companies continue to commit or perpetuate tax avoidance.
The sponsors don't merely benefit from the good press. Many offer 'deferred applications' for their graduate schemes, allowing individuals to complete the two year Teach First programme with a guaranteed company job at the end. This not only contributes directly to alarmingly low teacher retention rates but also makes overworked and underfunded schools provide and finance the training of these graduates, equipping them with all the transferable skills Teach First's partners need for their own workforces.
When I criticised a fellow Teach First 'participant' for leaving the profession to start training in Chicago with Accenture, another colleague asked me whether it would have been better if the teacher in question had not done Teach First, had not taught for two years and had not had an impact on their students. Of course this is asking the wrong questions to arrive at the right answer. A liberal response to such instances seeks to reduce everything to an individual level, thus depoliticising systemic and entrenched injustices. I am sure that participant was an excellent teacher and did have a positive impact on their students, but this shouldn't discourage us from interrogating the practices, priorities and models of such companies – and what they offer Teach First as a 'social movement'.
What, then, can be done? Firstly, Teach First itself needs to question whether its partners' actions strengthen or weaken the movement it seeks to foster. It seems clear to me that people cannot learn if they do not have adequate access to public services (or indeed if they have been killed by a BAE bomb). The charity needs – at the very least – to weaken its links with such companies: holding drinks receptions and internships for sponsors to 'meet and recruit our participants' is both counterproductive and insulting to schools and students – those 'participants' are students' teachers, head teachers' employees and mentors' well-trained, well-nurtured trainees. Teach First needs to realise that sometimes we must bite the hand that feeds us if we are serious about bringing about real and radical societal change.
Secondly, participants within Teach First must rigorously question the charity's links and the ways in which it interacts with its sponsors. Teaching unions must do the same and it was encouraging to see the NUT, NASUWT and ATL at Teach First's conference this summer. If participants are to view themselves as 'part of a movement', they must be ready to question systemic injustice beyond seemingly benign individual actions. Teach First presents itself as a 'network' of participants – it's time to ask big questions of it.
Despite being a charity partly dependent on government funding, Teach First must realise it is now well known, well respected and much needed. This should give it the confidence to criticise government policy more rigorously, arguing for a reduction in factors contributing to the exodus of teachers from the classroom to the boardroom. When these factors are resolved, as they must be, the charity should have the courage to demand more government funding and be principled enough to tell individuals that no, it is not OK to leave teaching and work for KPMG. Only then will it be able to operate independently of these corporate firms and truly be a social movement working towards eradicating educational inequality.
Teach First declined to comment.