Department for Education Emails Reveal a Crisis in Children's Mental Health Policy
11 October 2016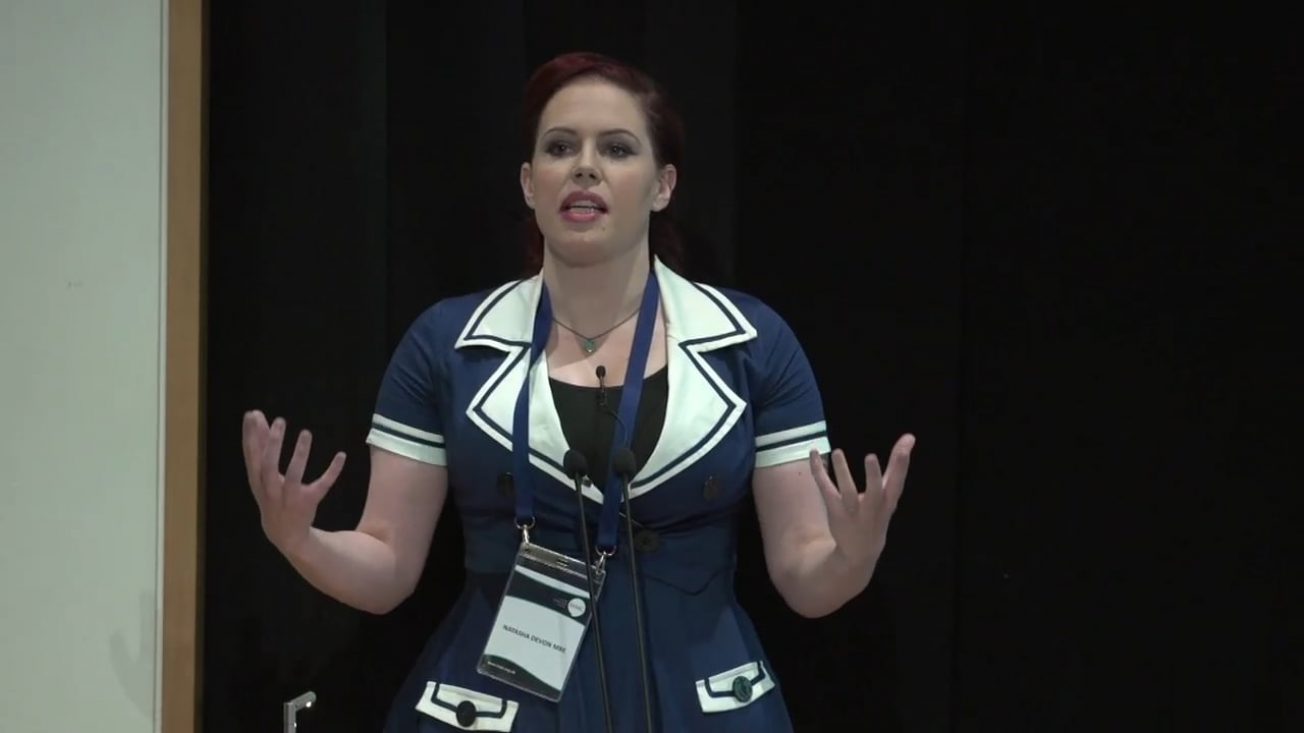 HMC Leading Independent Schools/Vimeo
Perhaps it was always too good to be true. Last year the government hired a mental health champion for schools. An unpaid, and therefore impartial, woman in the public eye to advise on what needs to be done to improve the mental health of young people. She would be the bridge between government and what was happening on the ground, working closely with the then minister for childcare and education, Sam Gyimah.
Part of Natasha Devon's brief was to see what good practice was already taking place that others could learn from. She said campaigners who had been fighting for change got in touch with her immediately, inviting her to see the work they were doing in schools to improve mental wellbeing.
Devon, who had already worked in schools for years to improve children's mental health, was outspoken in her constructive criticism of many of the government's educational policies and programmes.
She spoke out about exam culture, and said the government's peer to peer mentoring programme, where older children gave advice and support younger ones, was just a way to get children to do work the government should have been doing. Alongside leading charities she made calls for mandatory PHSE (personal health and social education) in schools, which the government repeatedly batted off.
Then earlier this year, less than a 12 months into the role, Devon was sacked. At the time government spin had us believe it was simply expanding the role across other departments, and that there was no way her job could coexist alongside that. Perhaps unsurprisingly, the new role would be paid.
Devon had gone heavy on her criticism the week leading up to her firing, so it was a difficult explanation for her to believe. Then last month Devon obtained emails from within the Department for Education (DfE), which confirmed her doubts.
In March, two months before she was axed, one DfE official wrote in an email that although department officials wanted to avoid looking like they were dropping her because of her criticism, "it cannot be feasible that she continues."
A month later another email read: "Every day is another day she could be saying something damaging – and if that happens we will kick ourselves for not acting sooner."
The department was too short sighted to see that the media consensus would be behind Devon. When the Guardian broke the news that Devon would be axed one DfE email read: "I think we now need to take [Devon] down a peg or two." And another a couple of days later: "She is having her 15 minutes and hopefully she is nearly at the end."
But she later received a text saying: "What the Guardian have printed is ludicrous – We want to work with you more, not less!"
After reading the leaked emails Devon said they showed that the government's policies on children's mental health were little more than "a PR exercise," and that they had confirmed her suspicions that the DfE wanted to silence her.
Last year the government set out a raft of improvements to mental health services for young people in its landmark Future in Mind report, but there is consensus among professionals that not enough is being done. Barely a week goes by without gloomy news about the state of children's mental health and the services there to support them, and in some cases, keep them alive.
Earlier this month a government inquiry revealed that it typically takes ten years from the first symptoms of a mental health condition appearing and a young person having access to effective support. The report also found that NHS England has admitted that young people faced huge inequalities across the country for local inpatient access to beds.
With soaring rates of mental health problems and disturbingly stretched Child and Adolescent Mental Health Services (Camhs), this policy area is becoming increasingly urgent. Devon's role was crucial in providing the government with practical, on the ground insight and advice that would have been in the DfE's best interests to at least look into.
With a raft of evidence behind her, sacking Devon after she publicly linked exam stress with mental health problems shows that the government's priorities do not lie with children's mental health. Instead of a government that can stand up to criticism, this latest The Thick Of It episode proves that no matter how pressing an issue, the government's image is more important. Ironically, their effort to save face may have resulted in one of their worst PR gaffes in a long time.