London Underground Workers Relaunch Fight Against Cuts
by an Anonymous Tube Worker
28 November 2016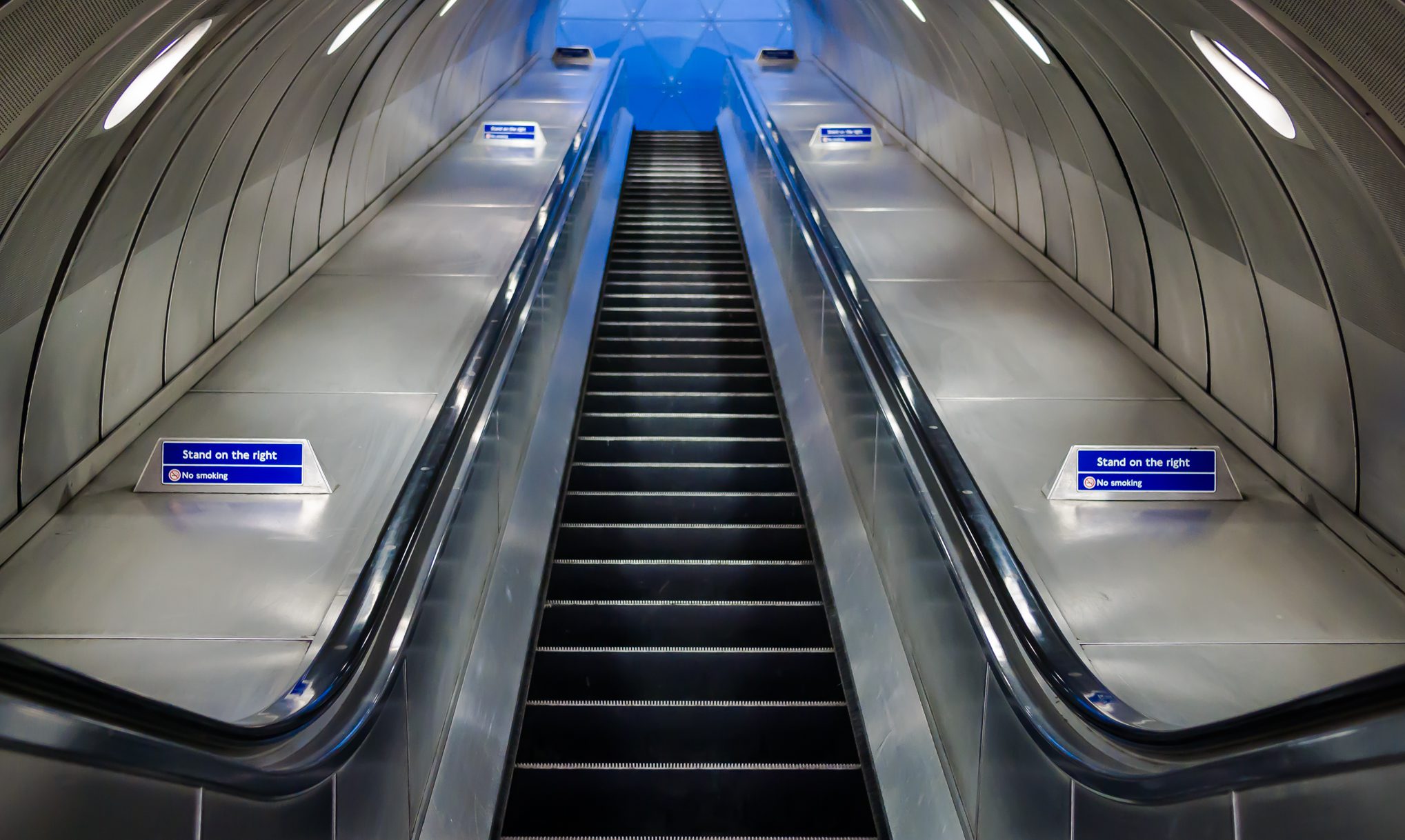 Di_Chap/Flickr
Station staff on London Underground have returned huge majorities in a ballot for renewed action against job cuts. Members of the RMT union voted 85% in favour of strikes, and 94% in favour of 'action-short-of-strikes', such as an overtime ban. Smaller tube union TSSA has also balloted its members, with the result due back on 29 November. RMT members began an overtime ban on 23 November, with strikes expected to follow.
In separate disputes, drivers on the Hammersmith and City and Piccadilly lines will strike on 6 December, creating the potential for station staff to coordinate action with that of the drivers. These strikes will also coincide with the next walkouts by guards in the long-running labour war on Southern.
The overtime ban is already beginning to bite, with some stations being forced to close due to staff shortages, and the company desperately scrabbling around to drag out managers who haven't worked a frontline shift in living memory to make up the numbers. Station staffing is at crisis point: figures obtained by the RMT show that London Underground spent nearly £700k on overtime payments in one month in 2016.
The origins of the dispute lie in a radical restructure of the way tube stations are staffed – the so-called Fit for the Future programme, which London Underground announced in November 2013. A two-year-long union campaign of industrial action managed to blunt the sharpest edges of the program and win some real concessions, but its eventual imposition in February 2016 still resulted in nearly 1,000 frontline job cuts, forced displacements of hundreds of staff, and a forced regrading which has meant every station worker has taken on the roles and responsibilities of the grade formerly above them, for no additional pay.
While London Underground bosses claim Fit for the Future was about improving the service, the real motivation is political. Transport for London, of which London Underground is a wholly-owned subsidiary, has seen its central government funding slashed by the Conservatives, who propose to cut it entirely by 2020. That would make London's transport system the only major metropolitan transport system in the world not to receive central government subsidy. A senior management which shares the Tories' ideological commitment to austerity has chosen to respond to that budget deficit by making cuts on the shopfloor.
For us as station staff, this means more work needs to be done by fewer people. The cuts to staffing levels mean our rosters are more weighted towards extreme shifts (very early starts or very late finishes), which, combined with the imposition of 'cover weeks', in which our duties can be changed at very short notice, have wrecked the work/life balance of many. We're more fatigued and stressed than ever, and colleagues report going weeks without spending any meaningful time with their partners or children. Figures obtained and released by RMT show the company is shelling out huge sums in overtime payments, demonstrating its staffing level is unworkably low, and that it relies on us working beyond our contracted hours to keep the service running.
For our passengers, the cuts mean our stations are less accessible, and less safe. A number of safety and security incidents – at Canning Town, North Greenwich, Snaresbrook, and elsewhere – have highlighted the dangers of the cuts. Understaffed stations mean fewer people are available to help passengers when they need it, which impacts disabled passengers particularly acutely.
The key demands of our dispute include the reversal of job cuts, an end to forced displacement of staff, and the reversal of ticket office closures. These are ambitious demands that will inevitably require an increase in funding. That means a political campaign will be necessary, alongside our industrial action. In our original dispute against Fit for the Future, we began building alliances with groups like Disabled People Against the Cuts, broadening an industrial battle with our employer into a political fight for accessible public transport, and forming the Hands Off London Transport coalition. These alliances will need to be renewed and strengthened.
At the heart of all of this is an irreconcilable conflict between two visions for public services. It's difficult to look at the Tories' funding strategy for Transport for London and not see echoes of their strategy for the NHS: underfund it, de-staff it, run it down, and when it 'fails', sell it off. Against our bosses' and the government's vision of a transport system run like a business with the maximum input from the private sector, we counterpose a vision of a publicly-owned, properly-funded, democratically-controlled integrated public transport system run in the interests of those who use and staff it.
Our dispute over station staffing is one of many flashpoints in industrial conflict on London Underground. Drivers on the Piccadilly, Hammersmith and City, District, and Central lines all have distinct disputes over issues including management abuse of procedures and the victimisation of union reps. Outsourced cleaners are fighting hyper-exploitation, low pay, and bogus 'self-employment', formerly outsourced maintenance staff working for tube lines have just won full reintegration into TfL/LU pay and pension schemes, and the entire tube workforce is gearing up to resist further attacks that management have begun trailing under the euphemistic announcement of a so-called 'TfL Transformation' programme.
Our disputes have a clear political dimension. Although unambiguous backing is perhaps too much to expect from a politician firmly rooted in the pro-business, New Labour tradition, our Labour mayor Sadiq Khan needs to understand that unless he lends his voice to our calls for the reversal of cuts, he faces prolonged industrial unrest on the London Underground. And, with three of the four unions that organise on the tube affiliated to the Labour party (ASLEF, TSSA, and Unite), and with the other (RMT), although unaffiliated, the biggest single union donor to Jeremy Corbyn's leadership campaign, Khan may well find he faces a revolt within his own party if he fails to back us.
The dispute is also an opportunity for Corbyn and John McDonnell, as Labour leaders rather than backbench rebels, to stand shoulder to shoulder with a group of workers in struggle, and to mobilise the hundreds of thousands of people (including many thousands of young people) who've surged into Labour to support them, to do likewise.
We're prepared for the usual bile from the Evening Standard and the Metro. These papers encourage other working class people, including our passengers, to resent us because we have relative industrial power and organise to use it to fight for better conditions. Our campaign will need to reach out to fellow workers to persuade them to see power and organisation as something to aspire to, rather than resent, and something that can be mobilised in their interests. The prize in this dispute is not merely better conditions for tube staff, but a better public transport system for London. Austerity cuts to public services are not inevitable, and can be not only resisted, but reversed.
The author is writing in a personal capacity and wishes to remain anonymous. They are a supporter of Tubeworker, an industrial bulletin for London Underground workers, by London Underground workers, and published by Workers' Liberty.