4 Reasons Zac Goldsmith Is the Worst Kind of Eco-Hypocrite
by Matt Broomfield
1 December 2016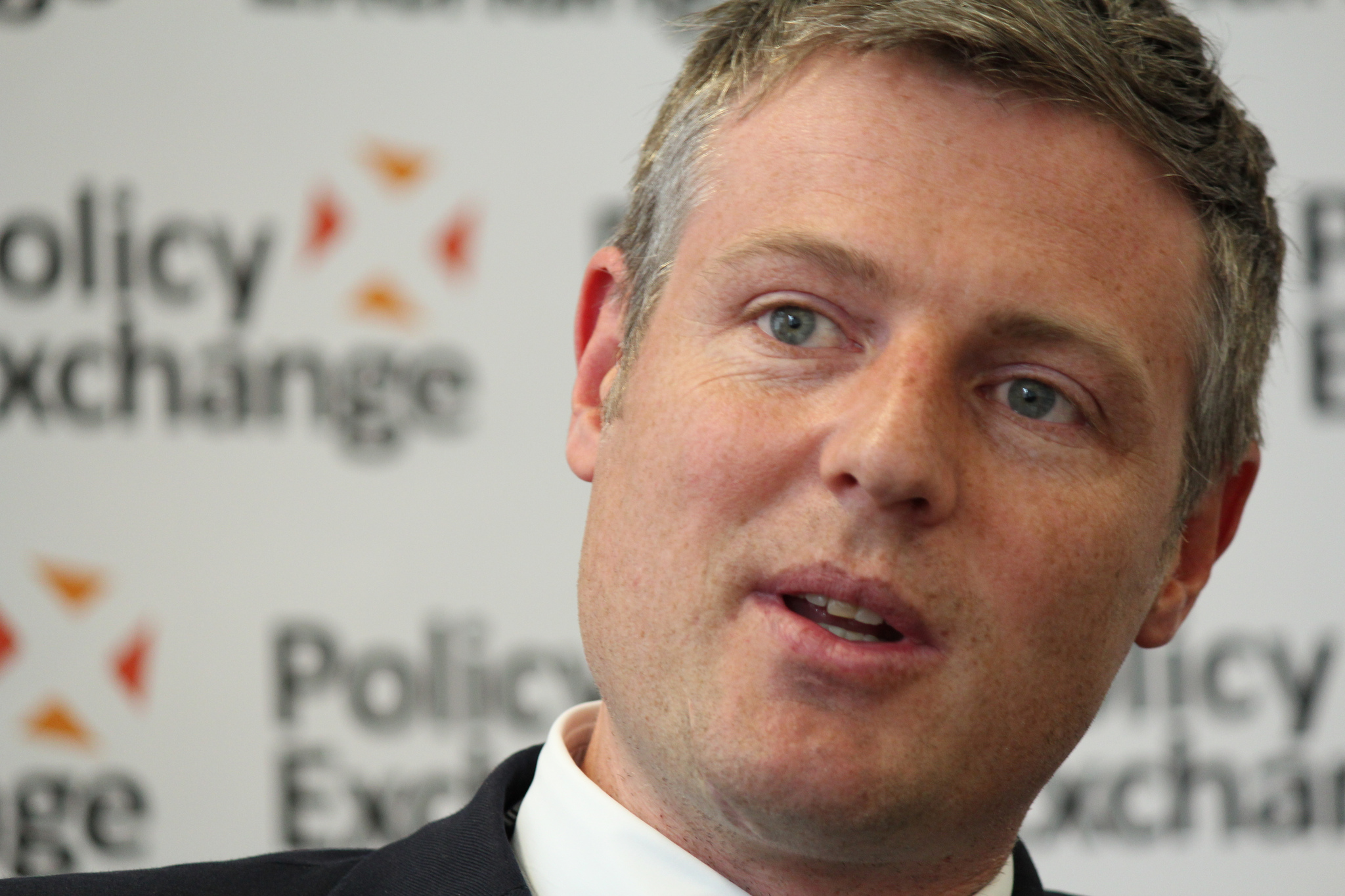 Policy Exchange/Flickr
When the expansion of Heathrow airport was confirmed, no newspaper sought the opinion of the Heathrow 13 protesters who came within a breath of jail after courageously putting their bodies on the line to oppose the new runway. Instead, multi-millionaire Conservative MP Zac Goldsmith slithered back into the headlines thanks to his resignation of his safe south London seat.
With his political capital tanking in the aftermath of his dismal campaign to be elected mayor of London, Goldsmith's stunt was a typical attempt to mark himself out as an iconoclastic champion of green causes. And now the Eton boy is in the news again. On Thursday 1 December, he fights a byelection to win back control of his old constituency as an independent candidate. Here are four reasons to look past Goldsmith's greenwashing to his deeply regressive politics:
1. He discredits genuine green activism .
"Sometimes I'm a hypocrite on [environmental] issues," Goldsmith told an interviewer. "To not be, you'd have to live like a monk." Fair enough. There is no ethical consumption under capitalism, after all, and to a greater or lesser extent all Western environmental activists are forced to consume to survive.
But where is the line drawn? Green activists are constantly slandered as out-of-touch metropolitan types, and Goldsmith spectacularly embodies this detachment from reality. In 2009, he was exposed for dodging nearly £6m in tax.
The seething morass of below-the-line news article comments from the time is instructive. "Where's Bono in all this?" asked one evidently despairing soul. If the tax-evading scion of billionaires is allowed to paint himself as the poster-boy of green politics, it is little wonder people view the movement as being full of "middle-class eco do-gooders…spewing out shit about green issues, trying to make working class people feel guilty about the way we live our lives."
It is easy to become editor of The Ecologist when your eccentric uncle gives it to you as a present. It is easy to recycle when it is your father's Savile Row suits you are re-using. It is easy to sanctimoniously wag a finger of one hand at airport expansion while waving the helicopters of super-rich climate 'activists' into your organic farmyard with the other. Real activism is dirty, nasty and comes at great personal cost.
2. His racist realpolitik ignores the role of climate change in the 'refugee crisis'.
Floundering in the race for London mayor, a desperate Goldsmith attempted to seduce voters by depicting his Muslim rival Sadiq Khan as a terror-bent crypto-Islamist, rather than the tepid social democrat he is. He hoped to feed off the boiling hatred of Muslim refugees which now courses through Britain.
But as the Black Lives Matters protesters who shut down London City airport made clear, climate change is a racist crisis: seven of the ten countries most at risk from climate change are in sub-Saharan Africa, while black Britons are 28% more likely than their white counterparts to suffer the ill effects of air pollution.
And the so-called refugee crisis is driven by climate change too. In Syria, drought – and the destruction of farmers' co-operatives created in response to drought, which were suspected by the regime of harbouring resistance networks – generated rural resentment of the urban elite. Climate change alone did not create the civil war, but it did help to create the food insecurity which rapidly left the vulnerable poor with no safer option than the blood-soaked refugee trail. (Likewise, a 2014 Pentagon report described climate change as a "threat multiplier" for terrorism.)
But this nuance was nowhere in Goldsmith's campaign. When it suited him, he hopped from his favoured cause célèbre to another hurtling past in a downward direction.
3. He uses environmental campaigns to protect his family's business interests.
Goldsmith's brother Ben is a venture capitalist, and worth around £300m. One of his business interests is Engensa, which turns over millions of pounds a year manufacturing solar panels.
But although Zac stood before parliament six times in the space of four months to attack solar energy cuts which would directly impact Engensa, he did not once see fit to mention this family connection, prompting a parliamentary inquest.
4. His green capitalist politics are junk.
In his mayoral manifesto, Goldsmith's flagship environmental policies were limiting HGV use, creating more green spaces, and protecting the green belt. These are pleasant, palatable policies which would do little to genuinely alleviate climate change. (The green belt, by the way, is an elitist concept which allows outer-city townhouse dwellers like Goldsmith to enjoy a pleasant standard of living while choking off the expansion of overcrowded, polluted, poor inner-city areas.)
In Goldsmith's view, environmental problems can be tackled by making a "clear business case for efficiency." In a blog post on his website, he suggests we must trust the market will find replacements for fossil fuels at the point where "the use of scarce resources becomes an actual financial liability."
But the market is not rational, and Goldsmith's consistent support for cutting corporation tax – to take just one example – will simply allow rapacious capitalists to continue extracting value from the earth while causing trillions of pounds of irreversible damage. Divestment and tariffs alone cannot reverse market logic.
Karl Marx wrote that capitalist production is a matter "not only of robbing the worker, but of robbing the soil." Even if extraction were to suddenly halt at the point the market reaches its unnatural limit, it would already be too late.
Though Goldsmith suddenly found the courage to abandon the Tories over the Heathrow decision, he previously fell in line to vote through a fossil-fuel-friendly budget in 2015. It is expected to cost renewable energy companies some £910m by 2020.
The super-rich playboy is free to indulge his tree-hugging sensibilities within the parameters of symbolically green issues, and to ignore the deadly environmental consequences of his politics elsewhere.