Charter Flight to Jamaica Threatens Mass Removal of Migrants
1 March 2017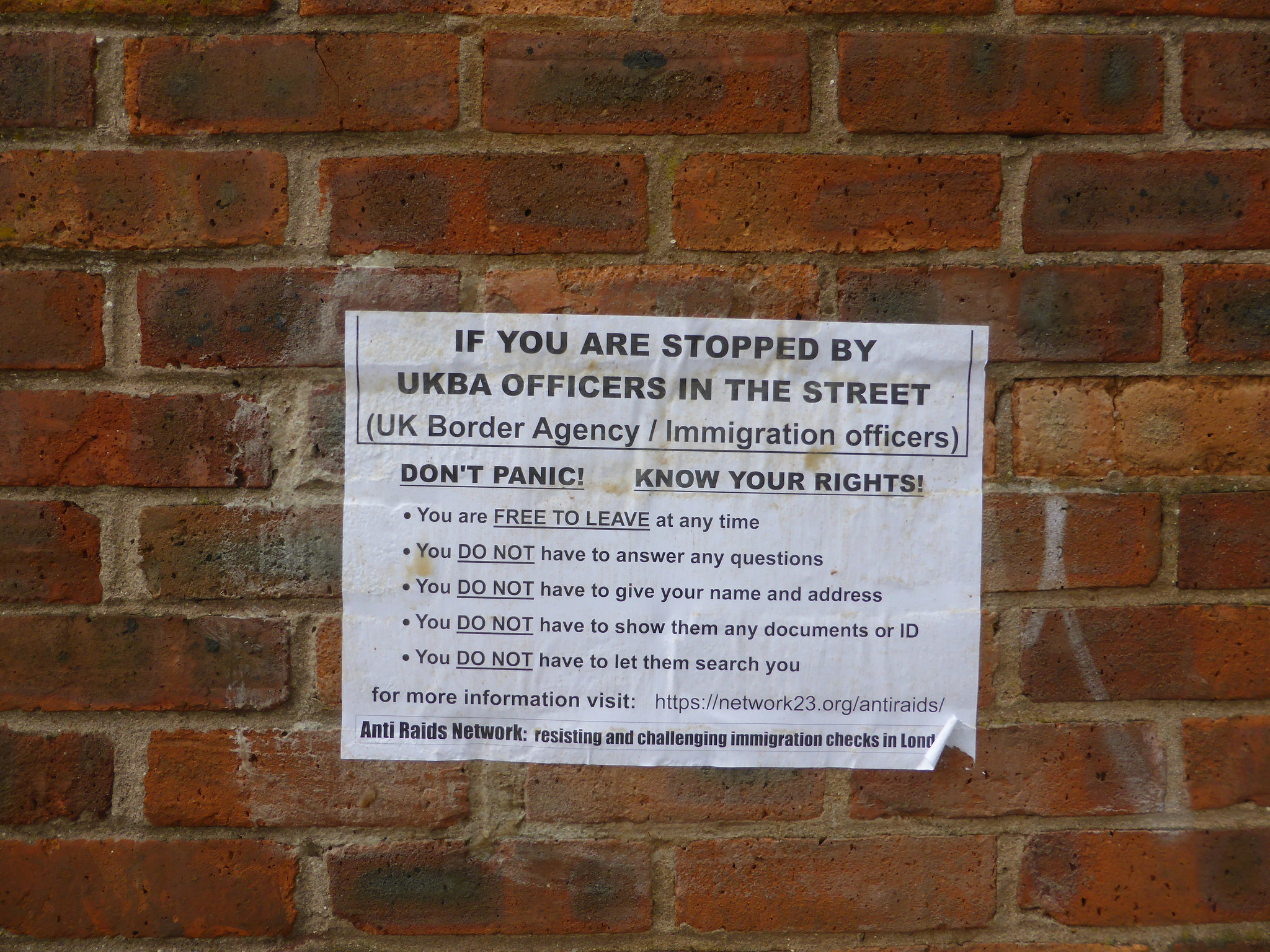 duncan c/ Flickr.
The fear of flying is, under ordinary circumstances, considered irrational. But for the hundreds of people forcibly removed from the UK each year on charter flights – well, they might be forgiven a little aerophobia. For the second time in six months, a mass removal flight has been chartered to Jamaica, for the express purpose of plucking a planeload of migrants nationals from their lives in the UK, and shipping them halfway across the world to a countries some will never have seen their adult lives. Home, in this case, is treated not so much a fact of ones life, but as a matter of bureaucratic convenience. The home office decides where they think you're from, and unceremoniously turfs you 'back'.
Although some migrants may have already been detained in anticipation of their removal, the Unity Centre states that others "may not yet know they have been issued a ticket for the charter flight by the Home Office, and could face being taken from their home or workplace by immigration officials." In the days running up to the flight, the unluckier ones among them are hauled off in the early hours by immigration officials, and bundled onto planes, and away from everything they have grown to know. This is the future being faced down by those booked on the charter flight on March 8th. A future of economic uncertainty; a future in which they are torn from the families and lives they've built in the UK. Among those booked onto next Wednesday's charter flight is Sophia, a woman with indefinite leave to remain, who has been in the UK for over 25 years. She is mother to three children aged 13, 16 and 23 – and has been penned up in Yarls Wood Detention Centre since October. The Home office have, in a dubious gesture of beneficence, presented her with a choice: either to uproot the lives of her UK-born children and take them with her to Jamaica, or to conduct her parenting over Skype. "As a mother, no words can describe how I feel being stuck in this prison, as my kids need me more than ever."
Others waiting in terror for next Wednesday have asylum claims underway; when the plane touches down, they may face persecution, violence or death. Concerns such as these have seldom hampered UK border policy: the sixteen-year history of Charter flights is chequered with instances in which Home Office has little issue casually flouting international law on non-refoulement of refugees, by forcing people back to countries where they faced persecution. Indeed, they seem to take few precautions to ensure that people even survive the flight. The Unity Centre reports that one man was so ill he was taken to a charter flight in an ambulance. We forget at our peril the tragic death of Jimmy Mubenga on a deportation flight to Angola in 2010. If the G4S officials at whose hands he died are to be dismissed as 'bad apples', it's probably safe to say that they were plucked from an already-spoiled barrel. Even under the watchful gaze of an official inspectorate, conditions on charter flights displayed "a lack of co-ordination and of clear systems of decision-making [leading] to a chaotic and potentially dangerous situation".
Under the auspices of Operation Nexus, any contact you may have with the police can be used to drum up a case that your "character, conduct or associations" make it "undesirable for [you] to have further leave to remain". Laid out in the staid and bloodless language of policy wonkery, this a clarion call to dehumanisation. It regards migrants first as problems, and only incidentally as people. The first order of business is to lay these problems at somebody else's doorstep.
In this light, it is perhaps unsurprising that legal oversight is regarded as an inconvenience. In the run-up to a flight, letters are routinely sent from the Home Office to the Royal Courts of Justice try and deter the courts from granting judicial reviews, on the basis that giving people a fair shake at an unfair system would be just too damn pricey. One letter sent on 24th January states: "Because of the complexities, practicalities and costs involved in arranging charter flights it is essential that these removals are not disrupted or delayed by large numbers of last minute claims for permission to seek judicial review." And it's hard to fault their intuition that delays threaten the process altogether; the smoothly oiled border regime relies on avoiding the excruciating irritation of public scrutiny and legal process. When the public has kicked up a fuss – or even physically blocked buses taking detainees to the airport – the ensuing ruckus has kicked up a enough confusion to buy migrants time to file for judicial reviews and get deportation orders cancelled. But unchecked, this policy means that people are deported before their appeals are exhausted, or when their asylum claims haven't been fully processed. Though a court of appeal previously struck down a move to exempt immigrants from receiving legal aid to fight their cases, former justice minister Chris Grayling wasn't to be deterred in his efforts to leave migrants high and dry. Under his watch, the legal aid system has been left gutted and squealing like a pig on a hook – so the few resources left to support migrants' cases are running dry. Many people – including Sophia – are forced to fundraise for legal fees, to try and scrape together thousands of pounds with potentially only a few days notice. When that fails, they are forced to represent themselves.
For Sophia and her children, there is still hope. With sufficient public and legal backing, a judge could overturn her deportation order. The worry, however, is that individual appeals will not be enough to stymie the charter flight entirely. In anticipation of a few administrative hiccups, the home office regularly issues deportation notices to more people than there are places on the plane. For a measure touted as 'cost-saving', immigration officials are keen to ensure that all the seats are filled. If Sophia is spared, another Jamaican national may well take her place. Such a quandry has spurred some organisations – such as Corporate Watch – to challenge the legality of these flights altogether. There's some heft behind these cases; not least because this policy plays fast and loose with the Protocol No. 4 of the European Convention on human rights, which prohibits the "collective expulsion of aliens." But until then, migrants and supporters are mired in personal legal struggles against the everyday misery of deportation. The violent policing of UK borders reaches far beyond the white cliffs, far beyond the customs officers. It reaches into the homes of all those waiting in trepidation for March 8th. It reach into the lives of those deemed undesirable and attempts to swallows them whole."I feel like I've been kidnapped." Sophia told Unity Centre volunteers from her cell in Yarls Wood. "The stress and pressure of every day alone with no one to talk to is going to kill me."