4 Ways Lynton Crosby Will Manipulate Another British Election
by Stephen Howard
10 May 2017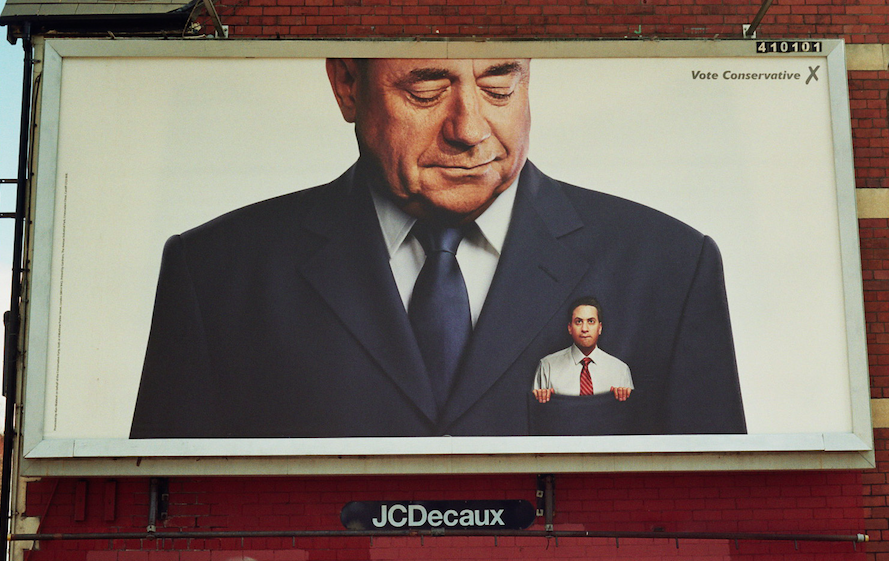 WaltJabsco/Flickr
Lynton Crosby is the Tories' election strategist. Sir Lynton Crosby, to be precise: David Cameron controversially gave him a knighthood in 2016 to thank him for leading the Tories to a shock majority in the 2015 election. When it comes to election campaigns, "in the Tory hierarchy, everybody knows Lynton's in charge."
Crosby advises right wing political parties. He helped John Howard win four national elections in Australia, including a notorious 2001 campaign when Howard's party falsely claimed refugees were trying to gain asylum status by threatening to throw their children into the sea. Crosby's company also worked on Zac Goldsmith's 2016 London mayoral bid, which a former Conservative candidate called a "repulsive campaign of hate".
Crosby's strategies are not as well known as they should be. Let's take a look.
1. Data and targeting.
Crosby runs C|T Group, a market research, polling and focus group company. C|T Group gathers data on marginal seats where an MP has a narrow majority, and a swing of a small number of voters from one party to another will change the result, and then identifies groups likely to be persuaded to change their vote. For example, Crosby's 2015 polls found that wavering female Ukip voters could be persuaded to vote Conservative on the topic of economic stability.
These voters are then bombarded with adverts and direct contact using 'micro-targeting' techniques developed in the US. Online advertising means users can be targeted through their profile data. In the 2015 election, the Tories spent £1.2m on targeted Facebook advertising alone. Labour spent ten times less – only £130,000.
As Crosby summarises his strategy: "A campaign is simply finding out who will decide the outcome […] Where are they, what matters to them, and how do you reach them?"
2. Wedge issues.
The 'wedge issue' has become Crosby's trademark campaign tactic. A wedge issue is a topic that will drive a wedge between the opponent party and their core support base. Wedge issues are usually highly emotive, such as race, immigration or taxes.
In the 2015 election, a key wedge issue was the rise of the SNP in Scotland. Crosby identified the break-up of the Union as something that could prise away wavering Labour voters, particularly in the northern heartlands. He then built the Conservative campaign around the threat of a coalition between Labour and the SNP. The Conservatives commissioned a poster with Ed Miliband in Alex Salmond's pocket, and it became central to the Tory election strategy.
In 2017, the wedge issue already appears to be national security. The Conservative campaign has relentlessly attempted to brand Jeremy Corbyn a security risk on account of his pacifism, even referring to this on a poster attacking Labour's economic plans.
3. Simple, repeated messaging.
Crosby's style is simplicity and repetition. In a 2015 meeting about Conservative policy, he is reported to have said: "All very fascinating, but voters only need to know two things about the economy: it was broken five years ago by the other lot and it's okay again now under us." This became the Tory message. Regardless of the facts, the 2008 global financial crisis was successfully rebranded as Labour's mismanagement of the economy.
This time around, Theresa May's robotic repetition of the 'strong and stable' slogan is already becoming a national joke. The claim that strength is needed in the Brexit negotiations is being used to distract voters from policy differences between Labour and the Conservatives. Crosby's campaign has also dusted off the 2015 tactic of incessantly claiming Labour would cause 'economic chaos'.
4. The dead cat strategy.
In a 2013 column, Boris Johnson described the "dead cat strategy" for regaining control of media narratives. He learnt it from an "Australian friend" – Crosby. If you're losing an argument and the facts are overwhelmingly against you, you should "throw a dead cat on the table". It will disgust everyone, but "they will be talking about the dead cat, the thing you want them to talk about, and they will not be talking about the issue that has been causing you so much grief."
This is exactly what happened in the 2015 election. In April, the Tories were struggling. Miliband was performing well in TV debates, and had wrongfooted the Conservatives with a popular pledge to end non-dom tax status and close a tax loophole benefitting many Tory donors. Abruptly, Conservative defence secretary Michael Fallon claimed Miliband would do a deal with the SNP on the Trident nuclear defence. He went on: "Ed Miliband stabbed his own brother in the back to become Labour leader. Now he is willing to stab the UK in the back to become prime minister."
This outrageous and nonsensical personal attack was widely condemned, but as a dead cat strategy, it worked perfectly. The media reported nothing but Fallon's outburst for the next 24 hours, taking the pressure off the Conservatives. The dead cat put Crosby's key wedge issue – the threat of a Labour-SNP coalition – onto every front page, regardless of whether the articles were critical of Fallon.
Crosby's approach might be summed up as 'win at all costs'. His company wields formidable resources for polling and analysis, and can freely spend the Conservatives' huge budget. His strategy seeks to reduce the importance of policies, and to remove nuance from political debate.
Campaigners on the left need to know what they're up against. But it's just as crucial for wavering voters to be aware of the underhand methods that are commonplace in the Tory party. We need a healthy, widespread suspicion of targeted advertising in Facebook feeds and official-sounding pollsters. Crosby represents an ugly, divisive politics, imported from Australia and the US, which seeks to manipulate voters. With knowledge of his strategy, we can refuse to be manipulated.