Solidarity at Sea: Could Facebook Help Cruise Workers Fight Back?
11 July 2017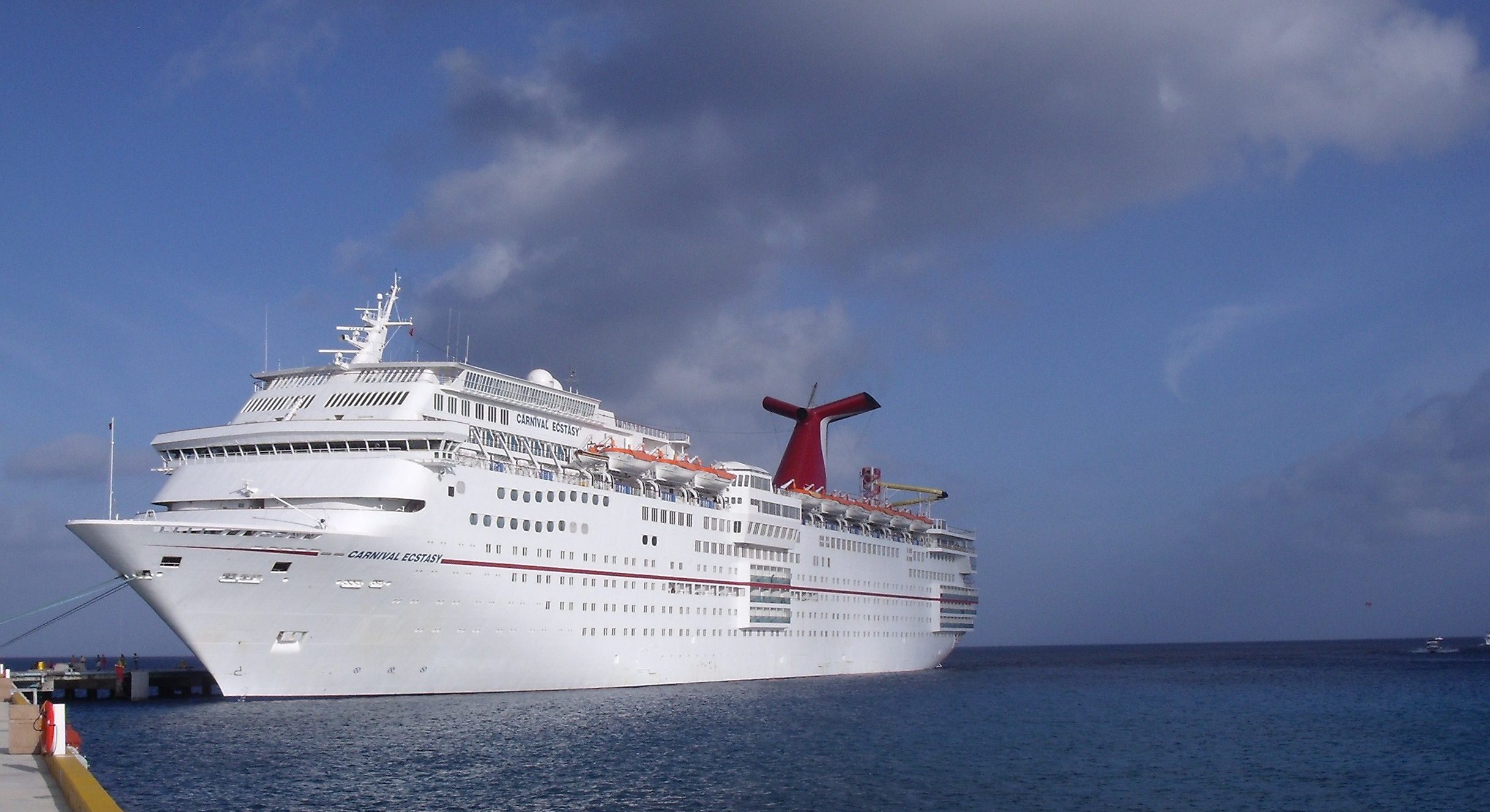 farmalldanzil/Flickr
"…we aren't living in the mid twentieth century. Today we have internet and everybody can blog or write in forums about their onboard experience. Oh yes, crew members speak English. Maybe not fluently, but they can speak and write."
Last December, the Facebook groups Crew Center and Cruise Ship Workers shared a video of a Romanian waiter named Laurentiu quitting his job in front of all the guests on Royal Caribbean's 'Splendour of the Seas.' He jumps onto a grand piano, microphone in hand, and describes what he has seen 'behind the scenes' in the cruise industry. Hundreds of cruise workers commented on the video recounting their own appalling experiences with Royal Caribbean. These ranged from working unpaid overtime seven days a week, to sexual harassment, to receiving no compensation for injuries sustained onboard. Daniele, a Facebook friend who shared the video, described how he worked unpaid for five months on a Disney Cruise in order to pay back his recruitment agency fees – an experience that can only be described as a form of modern slavery.
These stories are far too common in an industry able to completely ignore home country labour laws with through a 'flag of convenience' system. In fact, cruises are big fat floating symbols of much of what's wrong with neoliberal globalization. Countries such as Panama or Liberia compete to introduce the most relaxed environmental and workers' rights laws in order to attract firms like Royal Caribbean, resulting in uneven development and a 'race to the bottom.' Hiring practices in the cruise industry are also highly racist. While Europeans and Americans tend to occupy managerial roles, Caribbean or Filipino applicants are funneled into jobs at the bottom of the occupational hierarchy. An employment manual warns its intended American audience that a common mistake made in seeking employment in the cruise industry is "applying for a job that is traditionally held by a Filipino or someone from other third world countries."
But could the internet, another feature of globalization, alter this power imbalance by allowing cruise workers to coordinate internationally and fight for better working conditions? In the past few years, groups have been set up on Facebook for cruise workers to exchange advice and anecdotes related to their employment and life at sea more broadly. Whereas reports on the industry by western media outlets such as Channel 4 have been criticised by cruise workers as "humiliating and degrading" portrayals of the experiences of crew members, these Facebook groups, with up to 30,000 members, instead allow workers to tell their own story.
Often the stories told are nothing to do with working conditions – many of the most popular posts are jokes and memes. But humor is also used to address more serious issues. A huge number of memes depict the exhaustion of working overtime seven days a week. The emotional labour expected of all front of house staff on top of their physical over-exertion is another recurrent theme. Memes of "how you feel inside when a guest…" convey the alienation experienced by workers who are constantly expected to perform.
Page administrators also frequently post serious advice from maritime law firms and trade unions on how to file individual grievances through legal channels. A recent link on the Crew Center Facebook page to advice from the International Transport Workers Federation website was captioned: "We care for crew, that is why we shared this." The interplay of the social and political is illustrated by a list of "Words All Crew Will Know" that includes paisano mafia ('compatriot' in Italian) and puta ang ina mo ('motherfucker' in Tagalog), alongside terms such as 'ILO violation' and 'harassment.'
The idea of a virtual network of workers is particularly significant for the cruise industry because of the unique barriers to collective organising faced by crew members. While management is centralized and globally coordinated, ships and crew are dispersed throughout the ocean. Moreover, each crew is drawn from a global labour pool of up to 60 nationalities, who often don't speak the same language and are employed under different terms and conditions, with a high turnover after every six-month contract. These factors can prevent solidarity from building up among the crew onboard.
Past attempts at collective action have therefore been limited to isolated ethnic groups on a ship, and consequently have been easily suppressed. In 1981, Central American workers went on strike aboard a Carnival Cruise Line ship in Miami to protest the firings of two co-workers. Management simply called the US Immigration and Naturalization Service to have them deported. When 150 Indian seafarers peacefully protested a sudden change in their tipping policy in 2011, their concerns were ignored and none of their contracts renewed.
There is no evidence the networks of cruise workers on social media established since these events have yet been used to coordinate local or global collective action. After all, online communication is not in itself emancipatory, and deep socioeconomic divides still exist in the production of online content. The posts and images shared on these groups, whose administrators are usually European, are not representative of all cruise workers. A Filipino cleaner in the Princess Cruises group told me over Facebook chat that with unpaid overtime he was hardly able to sleep four hours a night, let alone find time for the partying many posts depict. There is also the issue of surveillance. Members of these groups are often too scared to post content that might be seen by employers or recruitment agencies.
But Laurentiu's video of his resignation, shot on a co-workers phone, was shared over a thousand times in the space of five days. If and when another strike occurs, expressions of solidarity throughout these networks will be widespread and instantaneous. As Daniele observes, "Facebook is a fast way to be noticed all over the world." While Facebook isn't a magic solution, it is nonetheless a tool cruise workers are beginning to use to overcome the fragmentation that has held back past attempts at resistance.