'What Does Gentrification Mean to You?' Asking Teenagers in Elephant and Castle
14 July 2017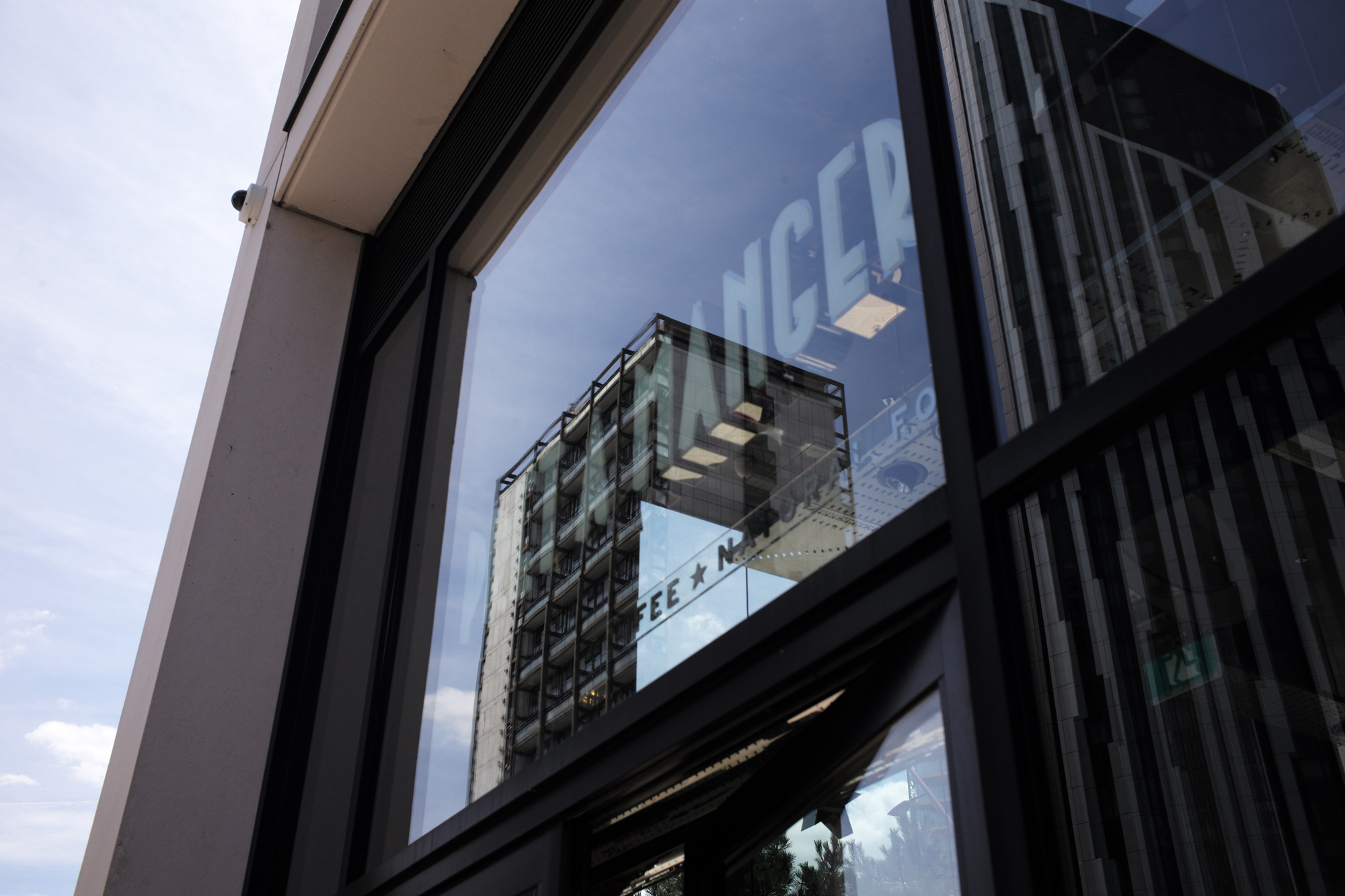 Tristan Bejawn
The whitewashed building of ARK Globe Academy exists upon a strip of classically inner-city space. Positioned in the heart of Elephant and Castle, south London, the school is tucked beneath weathered council-flat towers and, increasingly, luxury housing blocks.
In the two years I have worked at the school, various signifiers of the local area's modernisation have become prevalent. Cranes, shipping containers, glass walls, private leisure gardens and glistening outdoor escalators have brought a renewed, if confusing, feel to this historically neglected part of London.
To many outsiders, the council estates, walkways and backstreets of Elephant and Castle and Walworth have long been frowned-upon as dangerous ganglands; concrete networks plagued by crime, drugs and unaided poverty. But this is no longer the case. Whilst lesser versions of these problems persist, the local area is now becoming more and more attractive to monied professionals seeking a central and trendy place to live.
Globe has spent a decade shedding the skin of it's former identity as the infamous Geoffrey Chaucer School. Fireworks were once set off in assembly, a samurai sword was found in a locker and staff were regularly robbed on their journey home. As well as demonstrating the progress made since then, these anecdotal ghosts of classrooms past are snapshots of the context that the school drew – and to some extent still draws – its population from. Currently, half of pupils are eligible for free school meals – a metric used to estimate the poverty-line (the national average is 14%) – and 87% do not speak English as their first language at home.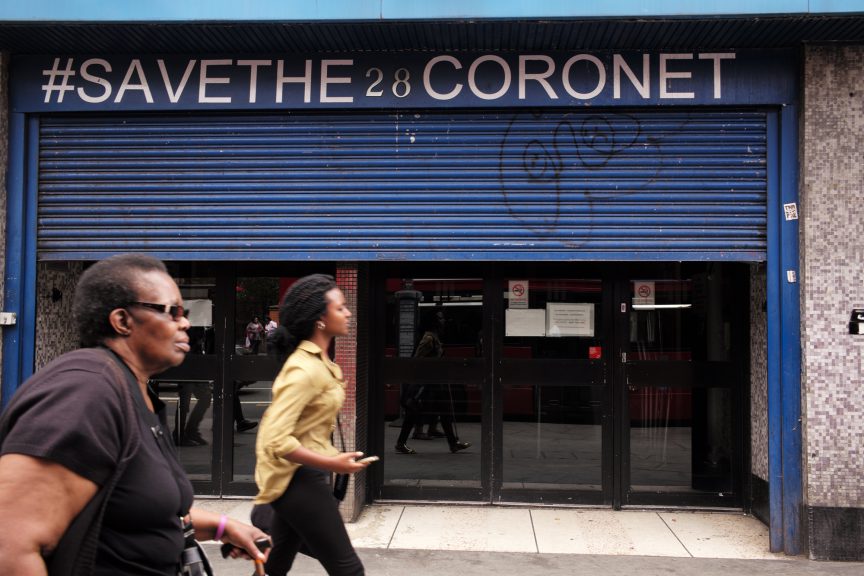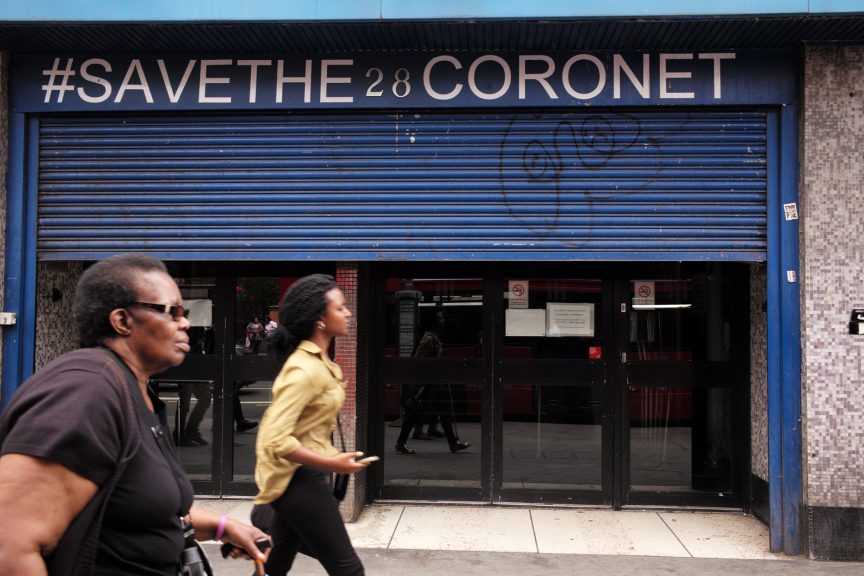 In 2011, it hosted Barack Obama, and last year it featured on the BBC's documentary, Will Britain Ever Have A Black Prime Minister? This summer, for the second year in a row Globe Poets are competing at Brave New Voices, a spoken-word competition in the US. The school waves goodbye to Joshua Adeyemi, who heads to Eton College Sixth-Form on a full scholarship, and to Zareen Roy-Macauley, who has received an offer to study Human, Social and Political Sciences at Cambridge University.
Globe students are hyper-aware of the regeneration taking place around them. This is hardly surprising. The massive roundabout near the school, which local life has orbited for decades – including (for now) the much-loved Corsica Studios, Colombian cafes, south-Asian accessory shops and west-African vegetable stalls – is unrecognisable compared to a few years ago.
Whilst run-down areas like Elephant and Castle are receiving a much needed makeover, and will benefit from improved infrastructure and cleaner public spaces, many young people I work with experience this change in negative form, as a tightening stranglehold around their home-life and sense of security. The not uncommon displacement of families, some of whom are rehoused outside of London, is completely unjustifiable. A child who experiences this is robbed of the stability needed to flourish at school and in their broader lives.
If we take gentrification as an inevitable force of capitalist urban society, there needs to be a conscious effort to curate a sense of 'community' from it. It should be possible to turn regeneration, and the mixed economy it creates, into a more evenly distributed social good.
A necessary step towards achieving this is to take seriously the perspectives and experiences of young people living in the very areas undergoing gentrification. Globe students have important things to say as advocates for, and future leaders of, their communities. Below are the views of five young people, aged 15-18, who each have their own take on what rapidly becoming one of the biggest challenges of social cohesion and justice in London.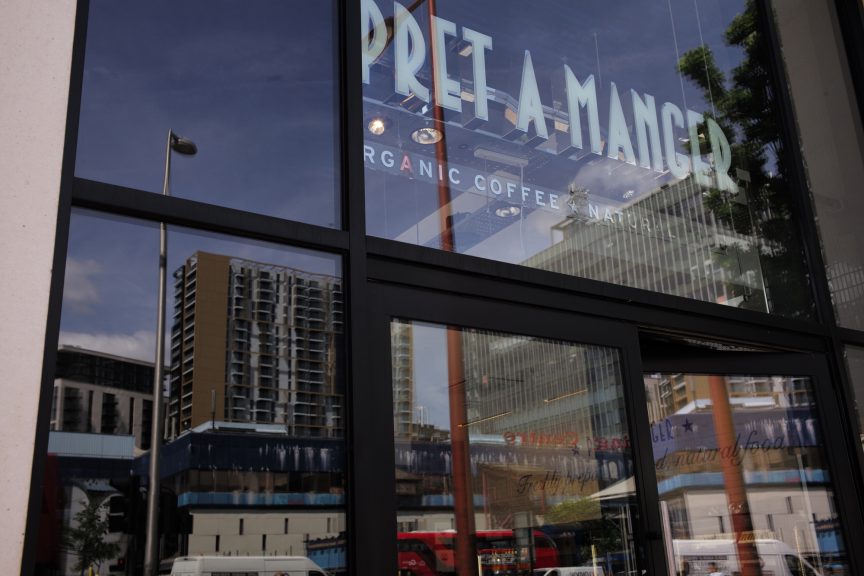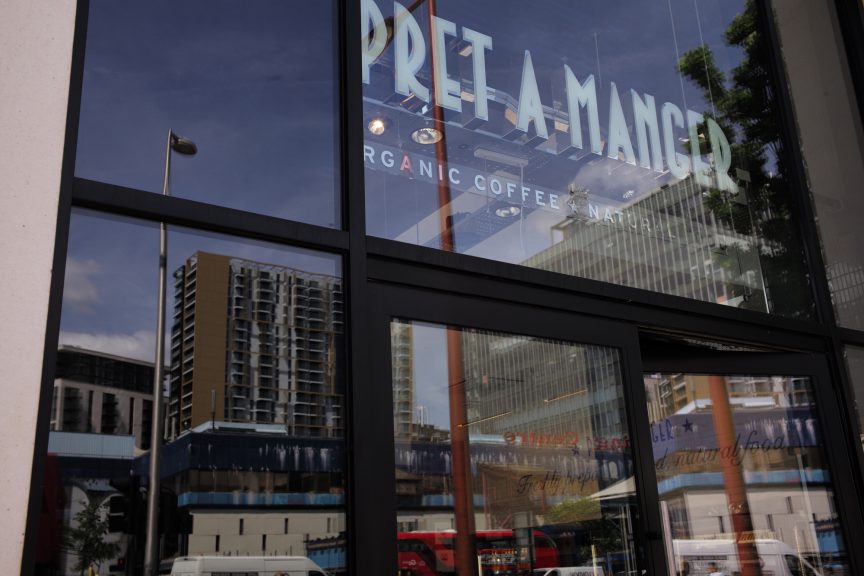 What does 'gentrification' mean to you?
Joshua: People of a lower class being systematically forced out of their homes. People not having any choice, being moved out to somewhere less desirable, away from family. I feel like it is profit-based to be honest. It is money-orientated. Where the money is, developers will come. I don't like the fact that a lot of people have little to no choice. I feel it is a negative thing.
Demetri: The Strata building. Before that was built everything looked the same. It's a one-minute walk from my house, I can see it from my window – it's kind of like a symbol that says: "change is coming."
Aneesha: Across the road from my council house is a private apartment block. Because we're facing each other you can see how much space they have in their flats – huge balconies with sofas and tables, and they have parties every night. In my building we have around 10 houses on each floor, so we feel how cramped it is compared to how much space they have.
Wilfred: Changes in the area, new houses, new people, new cultures, people coming in to become one community. People from different backgrounds and races who we normally wouldn't see in our area.
Tatiana: Where I live with my Mum, there is a barber shop right next to a cafe. It's very weird because you have two types of people going into them. There is a split between people.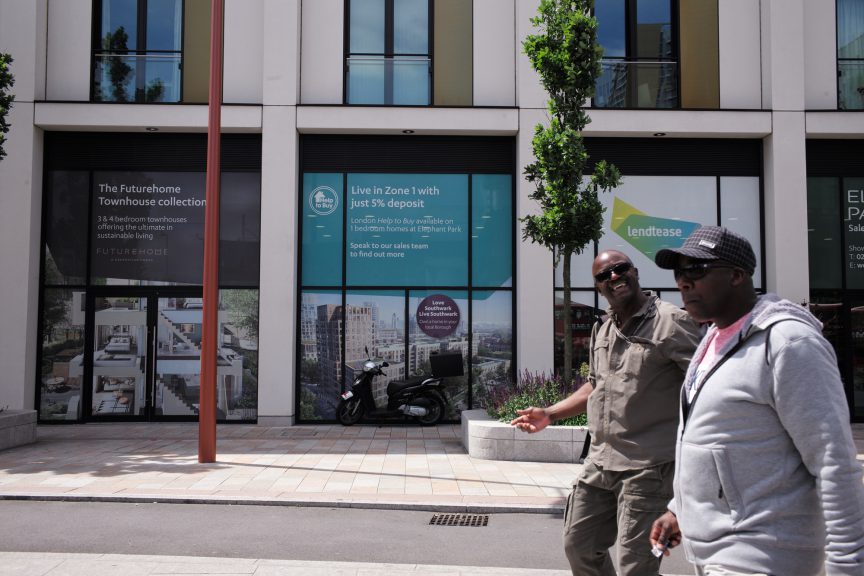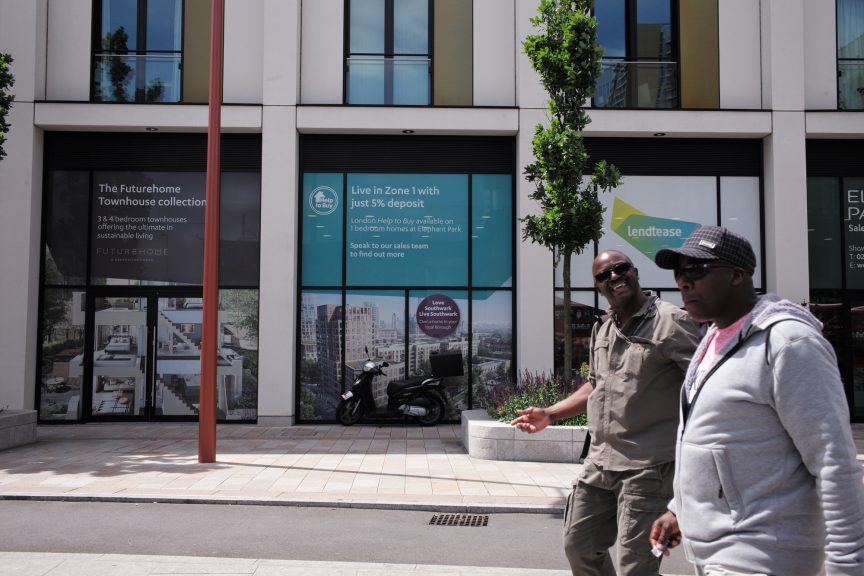 How do the changes to your local area make you feel?
Joshua: When I look outside my classroom sometimes I see a new building growing in the distance. It builds my anger, but also my aspirations for if I want to still be living somewhere like here in 10-20 years time. It's an injustice, so I write poetry about it, I speak out against it.
Demetri: It's concerning because the change is too fast and if we can't adapt fast enough then we get moved. Recently on my walks to and from school, in the construction site where Heygate estate used to be, I keep noticing a new thing every week, like new windows and fresh trees. It makes me feel scared about how much longer our community will last.
Aneesha: Horrible, because I know a lot of family friends and people even from this school who are facing challenges. I know one family in particular, they were not given any other council houses around the same area and were forced to relocate schools. It threw the whole functioning of the family off course.
Wilfred: I feel like if someone moves into your area it is your duty to approach them and make them feel comfortable, and if both sides don't do that then there isn't going to be any connection or relationship. I think they start to make these changes to improve the community a little bit because they want us to experience how other people live. I see it as a new part of the area, new people to communicate with, probably a better community to live with. If you can share your lifestyle with others and help to improve their lifestyle it might actually help some of the issues that we all face.
Tatiana: Sometimes the change is good, but I feel as if they are changing it for the wrong reasons, not for the benefit of the people who already live in the area but for the new people. It bothers me that [the people moving in] only want to get the good stuff – carnivals, like Brixton Splash. They probably wouldn't want to listen to the intensity of the bad stuff that actually happens – if someone got stabbed they'd be the first people to run away.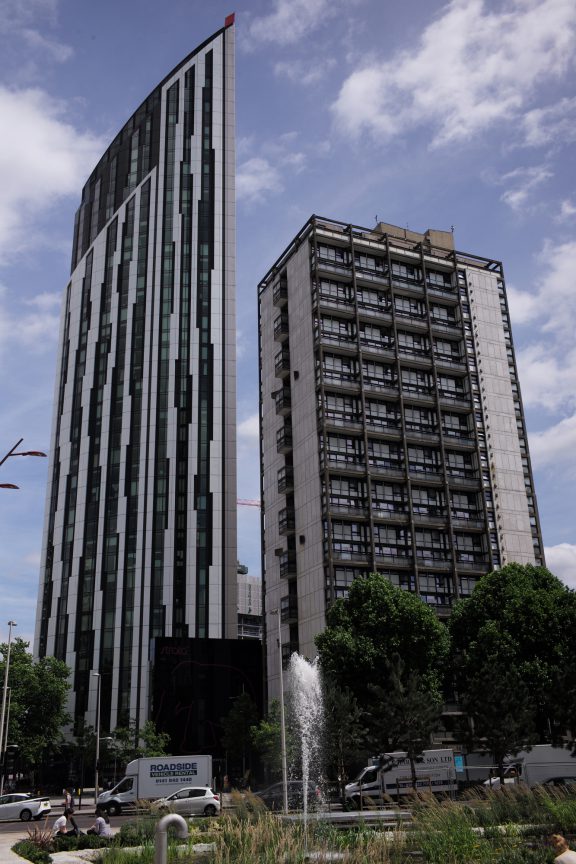 How is your community changing?
Joshua: There is not a lot of social or community cohesion. My mum has recognised the change. She asks me: "have you seen that new neighbour", and I am always on the lookout for new people. Gentrification is not always in the form of new buildings, sometimes it's in the form of a new class of people. So I'm like: how come you chose here? It's not the fact that I don't want [new people] here or anything but it's how they don't try to interact with other people who have lived here for so long. They move in and seclude themselves in this little bubble. I think if both sides did more to understand each other it would work out better.
Demetri: One time after coming home from school I was struggling to find my key to get in the front door of my block, and a person standing inside waiting for the lift was just staring at me through the glass, looking at me like I was in the wrong place, unwilling to help. I've lived here my whole life. Some newcomers to the area see those of us who have been living here for ages as outsiders.
Aneesha: My mum used to take me to Elephant & Castle as a child, and on our way there we would see how many people she knows – aunties, uncles – she would be able to just freely say hello to people. There was a sense of community. Now you can see it in her behaviour when we go out on the Walworth road, she is more closed off, even if we see Bengali people, people just look at each other and move on. People are forced to do their own thing now. It would be amazing if new residents and existing ones helped each other and there was lots more mixing – if there was more unity – but it's not happening, it's not the reality. People work on their own self-interest. I definitely think that there is meaning behind the types of people that are coming in, and the people who are being pushed out.
Wilfred: Where I live it hasn't been affected much by gentrification yet. But what has changed is people knowing that there is a sense of safety now, so like before people wouldn't let their kids go outside alone or stay in the park without them being there. With new people moving into the area I see parents letting their kids go out now. And with my parents as well, they actually trust more people. But whereas before you had big groups of people who used to hang around together, who knew each other and where each other lived, and if you needed something you could go to your neighbour's house and ask for it…I don't feel like I can do that as much now.
Tatiana: You can't really blame [people moving into the area] for moving. But then it's like: when you are moving, what are you actually doing to help and get involved with your local community?