Children in Care Should Be Allowed to 'Stay Put' Instead of Being Evicted at 18
by Stephanie Gee
9 August 2017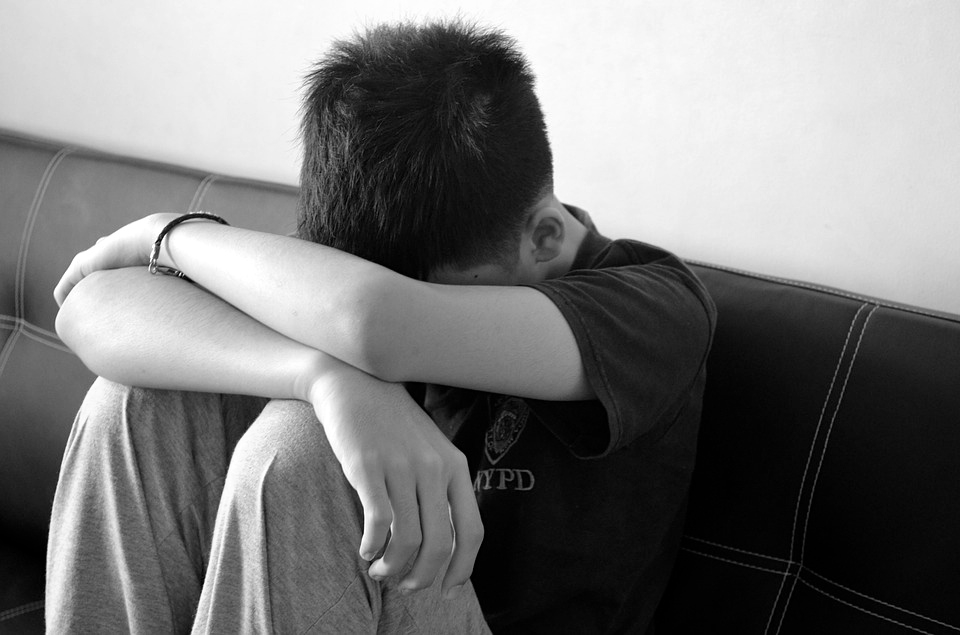 Max Pixel/Creative Commons
When Daniel* was 17, he was told he had to prepare to leave the children's home he had lived in since he was 11. He had no support from his family and little from his friends, yet he was told that in a few months time he would essentially be evicted and forced to live alone.
"I was worried about the loneliness; I was used to staff around me 24/7," he says, adding that in desperation he even went to visit his mother, who had not been able to look after him growing up, to see if she had a spare room — "as if she was capable of giving me anything".
In the UK, young people in residential children's homes have to leave when they reach 18, whether they are ready or not. This can be extremely distressing to vulnerable teenagers and can permanently damage their future prospects.
It is also inconsistent: since 2014, children in foster care have been allowed to 'stay put' until they are 21.
On the day he left his children's home, Daniel refused to move into his new accommodation. Instead, he went to stay on the sofa of another young person who he knew from care. He was destabilised by the move. He lost his college placement and spent his savings on drugs and alcohol. Prior to leaving the children's home, he had not got drunk or high for more than two years. "I'd have given anything to stay [in care]," he says, "things are better now, but I'd have given anything to go back."
There is a growing campaign emerging to extend the right to 'stay put' to young people who want to remain in children's homes for an extra three years. A small proviso in the Labour party manifesto would have made this a reality, had Jeremy Corbyn won the election in June. But since the vote, children's social care has been buried amid political turmoil. When children's policies do make headlines, it is simple things like free childcare and school meals that capture the public imagination.
The Tory two-year agenda, outlined in the queen's speech, signals no changes to children's social care – despite the fact that local services are reaching crisis point.
There are many reasons why change is required. Children who live in residential care are some of the most vulnerable in society. They may have suffered incredible trauma and abuse. The Children's Commissioner recently referred to them as 'pinball kids' because so many have moved from foster placement to placement before ending up in a children's home because families cannot cope with their complex needs.
Maintaining their residential placements, even with 24-hour specialist therapeutic support, can be a challenge. However, at 18 they are expected to move into their own accommodation and survive. Leaving care can lead to loneliness and isolation. This is exacerbated by inappropriate housing, poor support, poor social and emotional development and poor practical skills.
Laura* had lived in a 'therapeutic residential children's home' where there was a counsellor on hand to provide emotional and behavioural support. "I was a total pain to the staff, but they didn't give up," she says. "My therapist kept on trying to help me no matter what I said – I said some awful things to her. It was starting to sink in, I was even in full time school."
But she says the withdrawal of this support at 18 destroyed her. "When I left it fell apart. I think I went nuts. I couldn't look after myself. I didn't want to look after myself."
Research shows that care leavers are more vulnerable to offending behaviour. In England and Wales, looked after teenagers are nearly 20 times more likely to be criminalised than their non-looked after counterparts. Children who have been in care are disproportionally represented in the prison population, in the mental health system and within homelessness statistics. In February, the BBC published an article stating that young people who have grown up in care are far more likely to die in early adulthood than other young people.
For young people to succeed when leaving care, they need longer to prepare and more support. At the moment, children's homes are having to focus on independent living skills in preparation for a stark transition out of care, when the focus should still be on achieving some emotional and behavioural stability.
The number of children coming into care is increasing year on year, which means those leaving care is also increasing. 'Staying put' would provide support in a familiar environment, supported by familiar staff at a time when young people are coping with many other challenges in their lives, whether that is finding employment or starting college or university.
We need policies that work and provide the right support options for young people. The chance to remain in their placement until they are ready, should be one of those options. We need to continue to apply pressure, to keep this on the agenda, and seek the support of MP's across all parties until we get leaving care right for young people. Extending 'staying put' is part of the solution.
"I've got more problems than most people, sometimes I can't even think straight, yet I felt I was left to it at 18," Laura says. "I was not this perfect kid in care but I feel like I am much worse now. I was on track… I felt like I could have got better quicker if I could have stayed longer."
If you want to help, please contact your MP. Also, sign the petition here: https://you.38degrees.org.uk/petitions/equality-of-leaving-age-for-all-children-in-care
*names have been changed