5 Reasons Climate Change is a Feminist Issue
by Clare Hymer and Maddy Hodgson
11 November 2017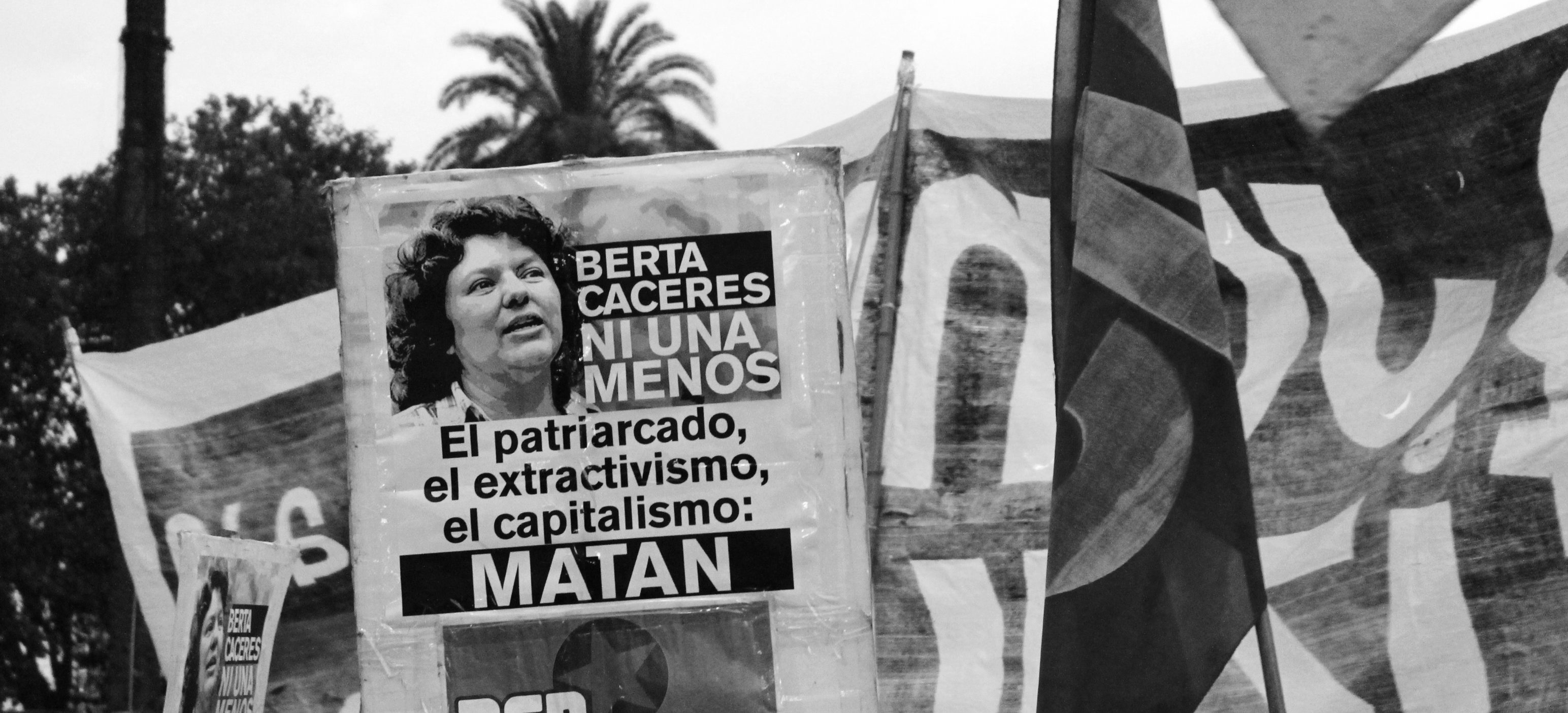 MonkFotografia/Flickr
Climate change isn't merely a problem of excess carbon dioxide in an otherwise progressive global system. It isn't a problem for which we are all equally responsible, and neither are its impacts indiscriminate. Rather, climate change is bound up with dynamics of power, and it affects some much more than others. Here are five reasons climate change is a feminist issue.
1. Climate change disproportionately affects the global poor – 70% of whom are women.
Climate change disproportionately affects those already in poverty. Global South nations are much more likely to be affected by droughts, floods, reduced crop yields and sea level rise as their histories of colonisation and wealth expropriation mean they lack the resources to rebuild infrastructure following these disasters. It is also those on lower incomes who are hardest hit by natural disasters in the Global North. But with 70% of the world's poor being women, climate change is also a problem that is fundamentally gendered.
The aftermath of climate disasters present a range of specific problems for women in poverty. Women are often not allowed direct access to relief aid because they are not the 'head of the household', and as primary caregivers in the home, it is women who must continue to feed and care for their families in the face of displacement and poor sanitation. Women are also overrepresented in vulnerable occupations, which are often not considered in recovery programmes.
2. When climate disaster strikes, gendered violence increases.
Wherever disaster results in loss of homes and systems of protection and support, women, children, queer and disabled people are put at increased risk of violence.
Fiji has one of the world's highest rates of gendered violence, and climate disasters are supercharging the statistics. Just last year changing temperatures fuelled the strongest cyclone ever to hit the southern hemisphere, leaving the island devastated and more than 150,000 people displaced. Incidences of gendered violence worsened in the disaster zone and in evacuation centers. Shamina Ali of the Fiji Women's Crisis Centre reported: "There was a lot of sexual harassment of women. There were some rapes, some reported, a lot not reported […] There were also cases of women asking for shelter and men demanding sex in return."
Fiji is on course to be punctuated by climate catastrophe – notably by rising sea levels and increasingly intense storms. When it is, this will inevitably result in an increase in gendered violence.
3. Indigenous women fighting resource extraction are being murdered and disappeared.
Indigenous women are often on the front lines of climate change, and are leaders in fighting to protect their lands from transnational corporate interests and resource extraction. They are also at high risk of being murdered and disappeared.
Last year Berta Cáceres, leader of the Council of Indigenous Peoples of Honduras and high-profile campaigner against dams, plantations and illegal logging in Central America, was shot dead in her home, with subsequent claims her name was found on a Honduran military hitlist. 101 campaigners were killed in Honduras between 2010 and 2014 – a disproportionately high number of them from indigenous communities who resisted development projects or land grabs.
In Canada, the deaths of indigenous women activists amounts to an epidemic: indigenous women are five times more likely to die a violent death than their non-indigenous counterparts, with as many as 4,000 indigenous women missing or murdered in recent decades. As Melina Laboucan-Massimo, a Lubicon Cree and indigenous and environmental activist whose sister Bella died without explanation in 2013, observes:
"It's not a coincidence that our land is dying and our women are dying. Colonialism makes the land exploited, a commodity […] just like our women don't have the same value as non-indigenous women. […] The fight to protect our land is the fight to protect our women."
4. The onus for emissions reduction is put on individuals as domestic agents, and therefore particularly on women.
Liberal climate narratives are dominated by an emphasis on individual action. Carbon footprint reduction initiatives focus largely on the domestic sphere, where the unpaid and invisibilized work of reproducing the home and family unit is still overwhelmingly done by women – especially women of colour. It's therefore the private consumptive behaviours of women that are scrutinised most in mainstream climate narratives, with a certain logic now even concluding the single most effective way to fight climate change is to refrain from having children.
But the irony is that not only are individual efforts to curb emissions no match for transnational banks, governments and fossil fuel corporations, who continue to extract and pollute with impunity, but that women often have limited financial freedom in the household with which to make these choices at all. By and large, women are not afforded the decision-making power to greenify their homes through investing in eco-appliances, buying more expensive local organic food, installing insulation or solar panels.
5. Climate change-induced migration is a gendered process.
When repeated extreme or slow-onset weather events reduce rural families to extreme poverty, the migration of younger women, even minors, is prevalent. Women from Nepal and Bangladesh who migrate to India (as well as internal migrants from rural areas moving to cities) are often forced to work in jobs with long hours and for low pay, such as in sweatshops and as domestic servants, due to their lack of education and skills. Younger women and minors are also increasingly vulnerable to abuse and trafficking.
Gendered vulnerabilities not only determine who migrates, but who can return to their communities after disaster strikes. Post-Katrina, New Orleans saw a 60% decrease in the number of female-headed households (especially of those who were African American and had children under age 18) because of the cost of housing and healthcare and lack of employment opportunities.
While climate migration is a gendered process, few responses in policy-making and the public sphere make the necessary links between migration, environment and gender. In fact, as climate change increasingly drives migrants to Europe, action and discourse around climate migration will inevitably become increasingly about 'securitising' the Global North against this perceived 'threat' – including the expansion of state authority, the repression of dissent and tighter border controls. With this we can expect the harsher treatment of climate migrants, including women migrants.
–
So what can we do? In order to face up to the gendered distributions of climate impacts, we must not only fight for women's education, health, agricultural knowledge and rights in order to reduce the gendered impacts of climate change. Feminists must also take on the fossil fuel industry and build grassroots movements to work with and be held accountable to women fighting on the frontlines of extraction. It is only by connecting struggles for women's liberation and environmental justice that we can win.