3 Reasons We Need Tenants Unions
8 December 2017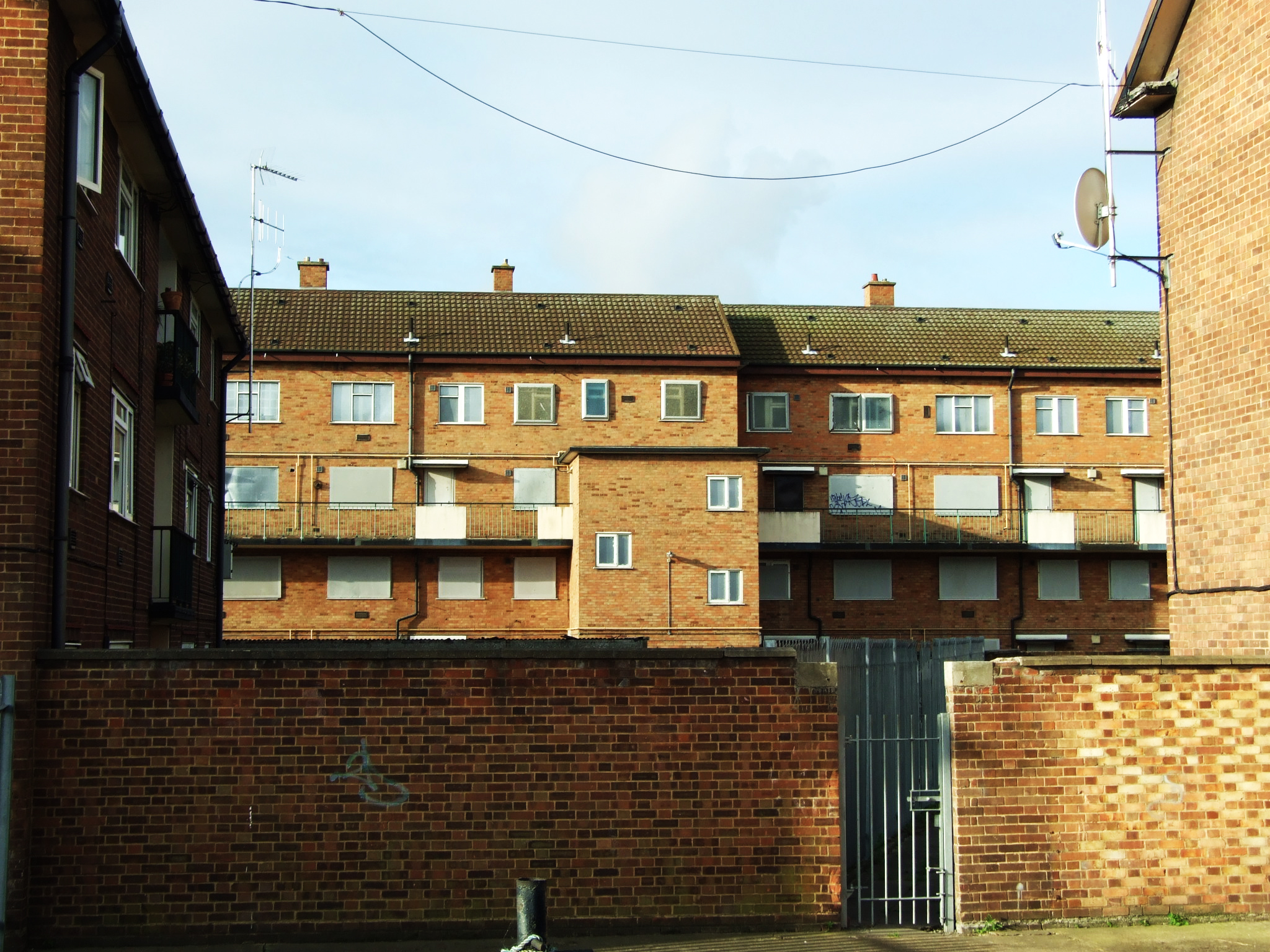 NicoHogg/Flickr
There are 3m private renters in London, and almost a quarter of UK households will pay rent privately by the end of 2021. With tenants facing sky-high rents, it's clear we've got a collective problem. Tenants all over the country are getting organised, building counterpower, and fighting to take housing out of the market. Here are three reasons we need tenants unions.
1. Rent is out of control.
London rents are amongst the highest in Europe, forcing millions of us into poverty. The demand for rent is a major source of financial pressure: tenants under 30 in London pay on average 57% of their salary on rent, and this figure goes up every year. Between 2014 and 2016, median rent in Newham, east London, rose by more than 25%. Compounded with the decimation of social housing and the criminalisation of squatting, it can feel like we're out of options when it comes to tackling money-grabbing landlords, sky-high rents, gentrification and precarious living conditions.
Low waged, precarious work and sky-high rents are key factors in maintaining poverty. This is not a new phenomenon, but effects seem to get more acute as rents continue to rise and wages stagnate. We spend too much of our time working jobs that no longer pay and maintaining an economic status-quo none of us really want. Across the UK, 3.6m children live in poor quality housing, and four out of ten (3.3m) private tenants live in bad housing – more than any other kind of housing. Despite this, we all know we can afford to house people properly.
It should come as no surprise that it is migrants, young people, people of colour and other working class people who are at the sharp end of the housing crisis. These people are being displaced from the London boroughs, and landlords are also now acting as border agents: the new Right-to-Rent legislation in the 2016 Immigration Act is leading to more discrimination against BME and migrant renters, according to the Joint Council for the Welfare of Immigrants.
2. The free market won't deliver on housing.
The lack of a secure place to call home has a detrimental effect on people's ability to care for themselves and those who depend on them. 44% of renting parents surveyed in a Shelter study said their child would have a better childhood if they had more stability in their home. Anyone who has experienced precarious work, precarious housing and precarious income will know what this does to your wellbeing. It's no wonder that the mental health crisis amongst adults and children is has escalated in the past decade. With mental health services desperately underfunded, and the NHS on its knees, we're currently living in a society where our public services can no longer cope with the devastating effects of neoliberalism.
The 'free market' of the private rental sector is not the solution any of us want or need. It's insecure, expensive, and built around the needs of landlords, not tenants. No one has ever heard of landlords lowering the rents themselves, but all of us have heard of the damp, dilapidated and overcrowded homes that form the bitter reality of the housing crisis.
The private rental sector is characterised by the powerlessness felt by tenants. You have a landlord who is accountable to no one, and a letting agency which is only accountable to its shareholders. But with a private renting population of 3m in London alone, we have power in numbers in the fight against exploitative landlords and a deregulated housing market. We all face similar problems – rising rents, precarious living situations, neglectful landlords – so the obvious solution is to collectivise the problem in the form of a renters union.
3. There is power in a union.
At the same time as we organise at work for the living wage and basic workers' rights (like at the workers at Picturehouse or the cleaners at LSE), we need to be organising for tenants' rights. We're currently seeing a wave of workers' struggles which have yielded results, as trade unions like IWGB have been organising workers – outsourced cleaners, Deliveroo riders, Uber drivers – who were meant to be 'impossible to organise'. But the working class don't just work precarious jobs, they live in precarious housing too. Just like grassroots unions are currently helping organise 'unorganisable' workers, a tenants union could help organise transient renters scattered all over the city.
A union is about building power, and we can't hold landlords to account unless we've built power from the bottom up. All over Europe, renters are winning lower rents and better conditions, and we can do the same in London and across the UK. Just earlier this year at University College London, students won £1.5m in rent subsidies from the university, following a 5 month-long rent strike. Organising by the renters union Acorn, especially in Bristol and Sheffield, has already helped tenants gain important victories.
Initiated by grassroots housing campaigns and activists from across the capital, London Renters Union aims to unite London's 3m renters. We're launching the first branch in early 2018 in Newham, east London. We want to spread branches across London with the aim of being a city-wide union by the end of 2018. We want to build solidarity and a community of renters who can help each other stand up to landlords, to be able to effectively resist evictions and deportations and to develop the power we need to transform how housing is owned and allocated. Everyone is entitled to a decent, secure and affordable home.
By using the power we have when we come together, renters unions hold the potential to completely transform the terrain of the housing movement in the next few years. Power and actions that we always thought of as impossible will not only become possible, but could become the new normal.
–
London Renters Union is organising an afternoon of workshops and a social event in Newham on Saturday 9 December. If you can't make it on Saturday, sign up to our newsletter or follow @LDNrentersunion to get information about our organising meetings in the new year.