Britain's Newspapers Are Waging Psychological Warfare Against the Public
22 February 2018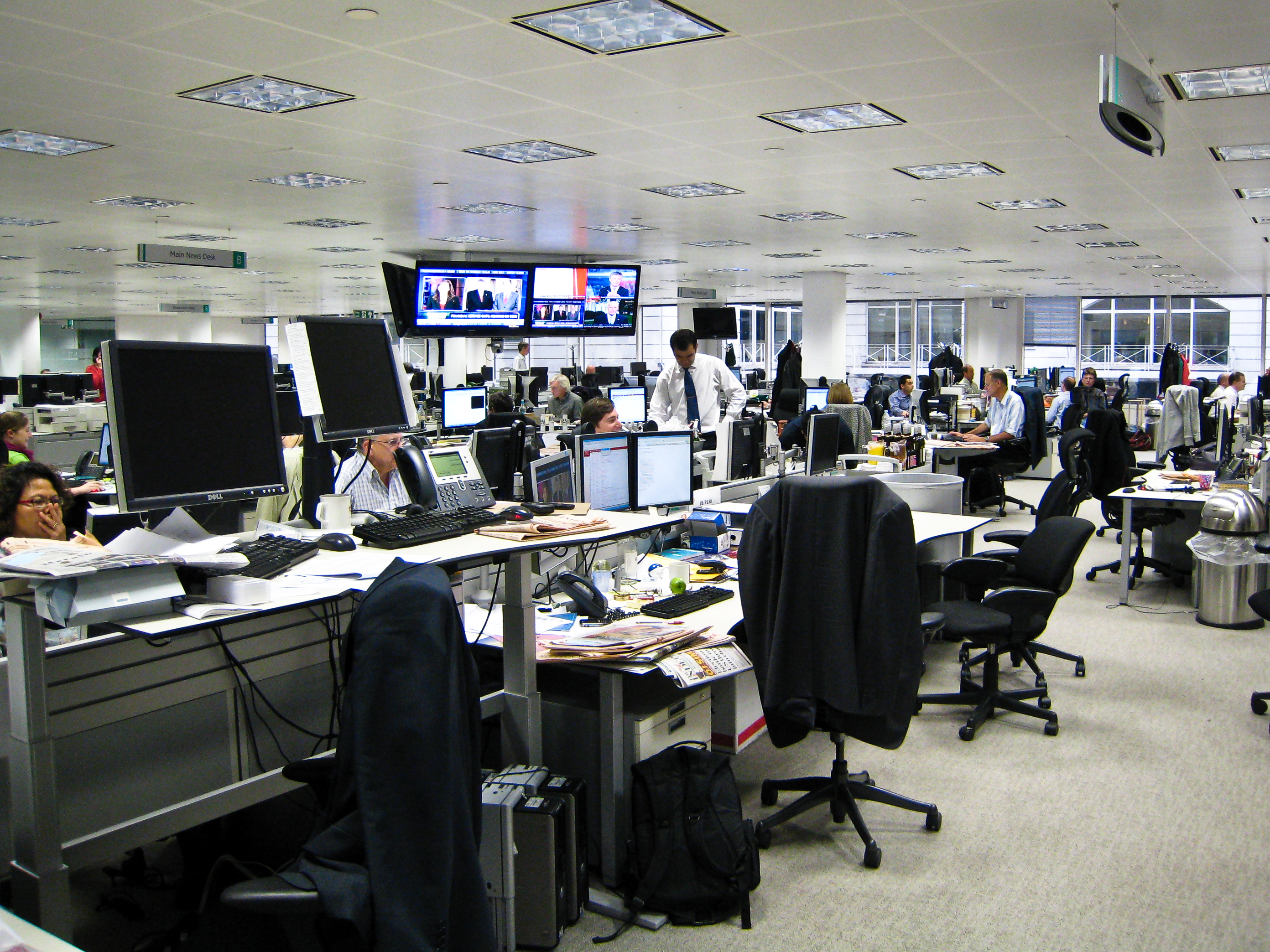 AndyPiper/Flickr
The events of the last week have marked a new low-point for Britain's right-wing papers. Now this has percolated into a broader conversation which includes Financial Times journalists, the Guardian and even the prime minister. The subject that unites them all? The witterings of a fantasist who claims Jeremy Corbyn was an asset for the Czechoslovak security services in the 1980s. Oh, and that the Soviet satellite state also organised LiveAid.
But while the spectacle of politicians, newspapers and Harvard historians repeating such nonsense might seem so ridiculous as to be funny, it is anything but. Like generals retreating from the battlefield, the prominence given to the fabrications of Jan Sarkocy represent a lurch to scorched-earth politics, the truth sacrificed as 'collateral damage'.
And why not? After all, as neoliberalism is drained of credibility on an almost daily basis, the establishment – unlike Labour under Jeremy Corbyn – have no alternative on offer. So to stop the left prevailing they have to erode democracy itself, sowing apathy, indifference and hatred like never before.
In June 2016 Thomas Mair, a far-right extremist, murdered Jo Cox. As he shot and stabbed the Labour MP Mair screamed the words 'Britain First'. 
Importantly, Mair's political views did not reflect a recent shift. As far back as 1991 he wrote a letter to a publication called SA Patriot morbidly concluding that "the white race will prevail, both in Britain and in South Africa… [but] I fear that it's going to be a very long and very bloody struggle." When police searched Mair's house they found collections of far-right literature built up over many years, and a Nazi Reichsadler adorning the top of his bookcase.
While Mair was a neo-Nazi, that had been a relative constant for much of his adult life. What had changed by the time he killed Jo Cox was the broader political context, as a week later Britain voted to leave the EU. More important than that plebiscite were the many months of poisonous invective preceding it. Particularly memorable was a UKIP party broadcast claiming Turkey would join the EU by 2020, with as many as 15m people emigrating to other member states over the following decade. Even that wilful deception was outdone, however, when Nigel Farage gleefully stood in front of a poster grimly reminiscent of Nazi-era propaganda.
All of this said one thing to the likes of Mair: 'You are not alone in thinking what you do'. By June 2016, he was finally ready.
Twelve months later Darren Osborne, a father of four from Cardiff, drove into a group of pedestrians near Finsbury Park Mosque killing one person and injuring a further eight. When pinned to the ground he shouted: "I've done my bit".
During his trial it was revealed Osborne had been in touch with Tommy Robinson and Britain First's Jayda Fransen in the days immediately preceding the attack, as he received automated messages on Twitter from both urging him to "stand up" against Muslims. Following Osborne's arrest a handwritten note was found in the van he had used for the attack which branded Jeremy Corbyn a "terrorist sympathiser". When later asked by the prosecutor at his trial whether he planned to kill the Labour leader, Osborne replied: "Oh yeah, it would be one less terrorist [on] our streets." Sadiq Khan was another prime target, with assassinating the Mayor for London, in Osborne's view, "like winning the lottery."
Is it a coincidence that Osborne wanted to murder Khan a year after Zac Goldsmith ran the most racist political campaign by a mainstream party in recent memory? Or that Thomas Mair, a man obsessed for decades with Nazi Germany and Apartheid South Africa, finally snapped after the cauldron of the Brexit campaign – whose campaigners included Nazis with swastikas tattooed on their chests as well as conventional Eurosceptics?
Of course it isn't. The papers running the Sarkocy story know it isn't, as do the more 'enlightened' journalists and politicians now imitating their degenerate nonsense. I have no doubt that when Ben Bradley lied about the Labour leader 'selling secrets' to communist spies in the 1980s, he didn't think it was true. Or rather he didn't care. Subjected to a tsunami of hate from the 'mainstream' print media as much as far-right influencers like Tommy Robinson, it seems that angry men like Darren Osborne and Thomas Mair do. Indeed it can be what makes them finally lose their inhibitions and feel they are part of a movement.
The people that 'broke' the Sarkocy story now freely admit it didn't actually happen – but that this isn't the point anyway. Such false ambiguity is all the elite has left as, bereft of ideas, policies and even personalities, only the fog of misinformation is available to them. This is kerosene to far-right extremism as much as 'everyday' racism.
Two words send shivers down the spines of the media establishment when spoken. 'Leveson 2' is now shorthand for a Labour government that will finish the job and open up this bankrupt industry, tearing it out of the claws of press barons like Murdoch and Rothermere. That was the core message of a video tweeted on Tuesday evening by Jeremy Corbyn.
The elite, in turn, can't let that happen. Much better to have a misinformed, hateful country where everyone blames everyone else for falling living standards and a dysfunctional system. And the murderers like Mair and Osborne who they incite to their deadly deeds? Presumably that is just the cost of doing business and making sure their side wins.
Disinformation, ambiguity and unsupported smears. These aren't features of a healthy media, rather the tactics of psychological warfare – only its being waged by the establishment against the British public.