What Kind of Party Should Labour Be?
2 March 2018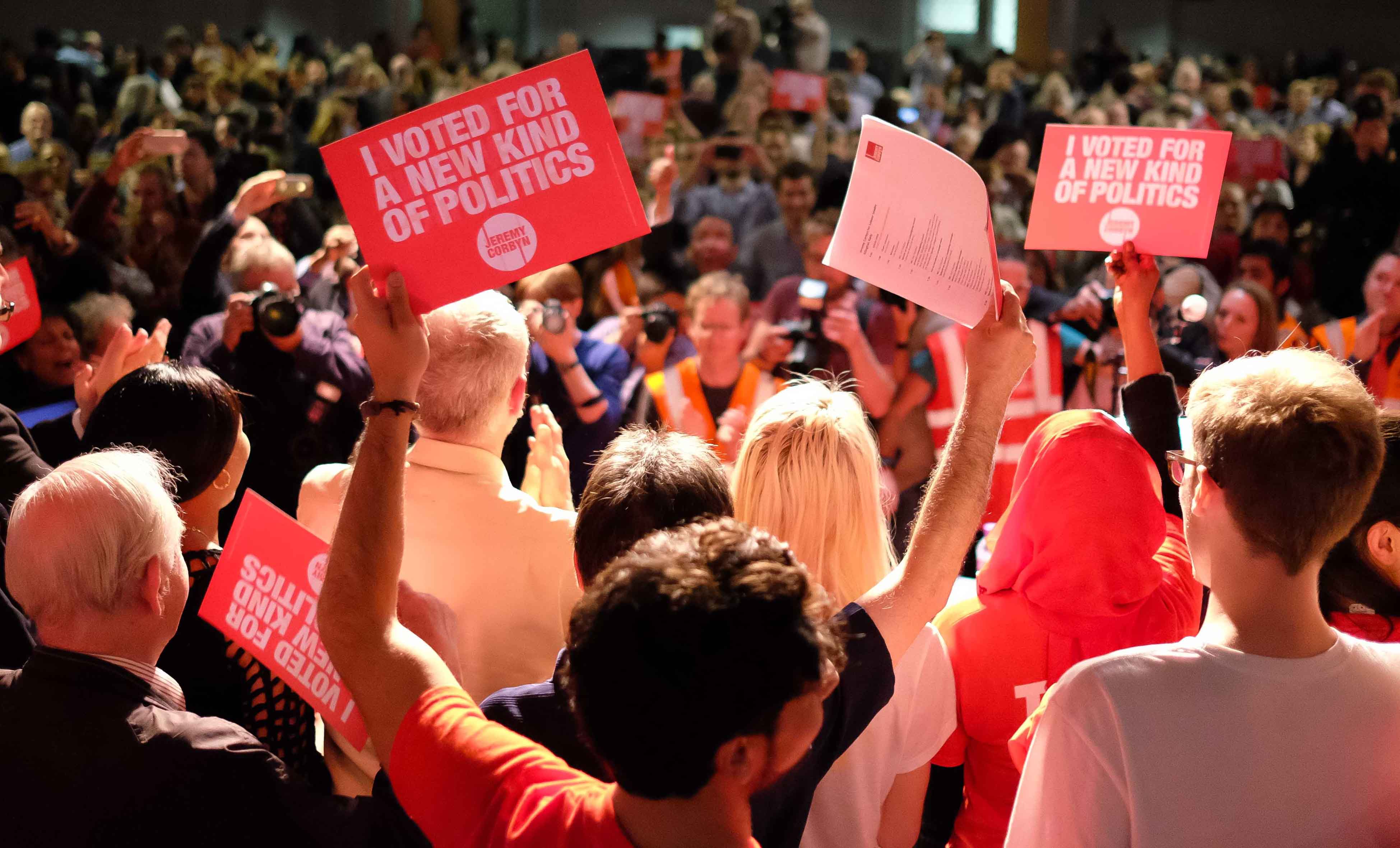 Yesterday Jon Lansman entered the race to become Labour's next general secretary. He joins Jennie Formby, Unite the Union's regional secretary for the south east, as the most high-profile name to announce running for one of Labour's top jobs.
While Formby remains the overwhelming favourite, it's easy to view the contest as now centred around two candidates reflecting the dominant powers on the party's left: Unite the Union and Momentum. 
Both organisations played a crucial role in Corbyn's survival and Labour's surprise general election result last June. At its lowest point in the summer of 2016, the leader's office was buttressed by key individuals close to Unite, without who Owen Smith would likely have become Labour leader.
Meanwhile it was Momentum that enabled amorphous networks of support to elect Corbyn as leader later that summer. That was before they re-wrote the campaign rulebook in the following year's general election, deploying a social media strategy the effectiveness of which was without precedent. Momentum's videos were seen by one third of UK Facebook users, while the website mynearestmarginal.com became the backbone of a digitally-led campaign that defied all odds. 
Unite is the resource-rich, mass membership trade union, Momentum the tenacious and agile movement enabler. Together they have made the politics of New Labour a thing of the past, creating a left hegemony within the party that will last at least a generation.
To some the last few days might have seemed like the end of that. But Lansman's announcement amounts to more than a power-grab. At stake are two competing visions of what the Labour party should strive to be. Both are democratic and socialist and broadly agree on policies – the key difference is how they do politics.
As much was evident in Lansman's statement, particularly in references to the "new kind of politics" of empowering members and widening participation, and holding that in counterpoint to the "old machine politics". 
The intention is clear: Unite represents the latter. This is not a bad thing – indeed it is this resilience and political reliability that means Jeremy Corbyn has every chance of being the next prime minister. In its absence a man who boasted of having a 29-inch penis would likely have succeeded him before leading Labour to a seismic defeat. But in isolation this is not enough – not in the new political zeitgeist. 
Yes, Labour want consistency and attention should be on winning a general election as soon as possible. But the reality is that in the absence of a far broader social base – even more so than at present – Corbynism will face deep problems in power, especially if it is serious about breaking with neoliberalism. 
Whenever I've spoken to grassroots activists in the last year, one point has been repeatedly emphasised: Labour needs more democracy. For those who have observed Iain McNicol and the parliamentary Labour party as barriers to success, the default suggestions have been an elected general secretary and, for MPs, mandatory re-selection.
My concern is that McNicol's inheritor would sideline such changes in the name of short-term political effectiveness. That is a perfectly reasonable position – it may even be correct – but it is one which should be openly debated. As a Labour member I want to know what different candidates would change about the present operation, particularly so given years of mismanagement. 
Iain McNicol leaves Labour as the largest, wealthiest party on Europe's centre-left. That has nothing to do with him nor the central party operation. Without Jeremy Corbyn clinging on Labour would have faded like Europe's other parties of social democracy. This means a momentous task for his successor, because while the parliamentary leadership is ambitious and capable, and the membership large and enthusiastic, the party machine is rotten.
In my local party we have thousands of members, many of whom have never come to a single meeting. This is not their fault – they literally have no idea what to do. Most branches are barely functional and meetings are long and often boring (this can change somewhat, though I grant not entirely). If you do get involved and are on the executive of a constituency Labour party (CLP) and branch, expect five meetings a month (that's besides other activism and family commitments, not to mention a job). It's little wonder that older members are the only ones who have the time to meet such onerous commitments. 
And how does Labour become a party with a million members, in so doing achieving greater reach and drawing more cash? This must be a real aspiration rather than an empty sound bite – at the moment it is the latter. 
This is the main reason why the general secretary should be elected – we'd enjoy the same healthy debate around growing the party and improving its functions as we have around policy these last two years. Until we do that, it will remain entirely dysfunctional.
It is better to make mistakes of ambition than sloth, so here is what is up for grabs: a Labour party with connections in each community, growing by thousands of members a week, and a central operation as risk-taking and dynamic as Momentum's. This, with the professional and popular leadership at Westminster, would win the next general election by a landslide. Playing it safe, sidelining party democracy and innovation, would probably mean a majority of a few dozen. Would that represent success? Perhaps. Would it be a large enough mandate to deliver on an era-defining manifesto? No. 
The last three years hold a simple lesson: trust and empower ordinary people. It's not just the right thing to do, but the quickest route to power and political transformation. If we are serious about changing the country we can't do it without them.