Cold Comfort: How the 'Hostile Environment' Reinforces Violence Against Women
by Dr J
10 March 2018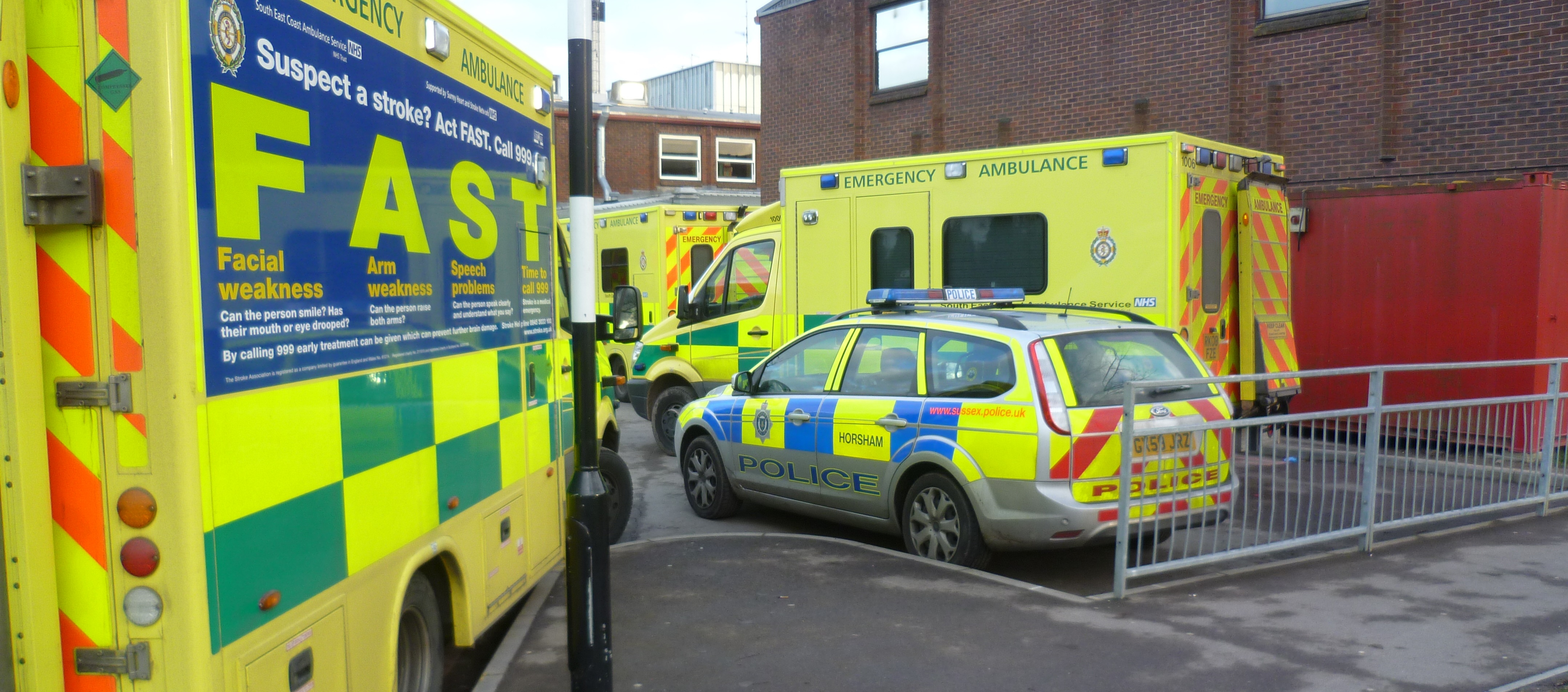 Christopher Paul/Flickr
This is part four of Cold Comfort, a regular series covering the NHS winter crisis from within A&E.
"Are you afraid he's going to kill you?" Frustrated at my own inability to understand where her headache is coming from, it slowly dawns on me that her chronic pain is a scar from the years of abuse she has suffered.
In A&E, we see the effects of violence against women every day. Unable to involve the police without the prior consent of the victim (unless others could be at risk), our hands are often tied, with women too scared to report abuse due to fears of further retribution. However, for some migrant women this fear is not limited to their own partner.
Whilst working in the community, I had a patient who I saw on multiple occasions for her injuries relating to domestic abuse. Despite the need to send her for x-rays to check for fractures, she refused to contact the police for fear of being detained by the Home Office. It was also one of the many lines her emotionally abusive husband would use to threaten her. Unable to return to her home country, and unable to leave her partner, she remained trapped in a cycle of abuse. One day, after returning home, she was raped and strangled. After this, she relented and called the police. When she was late for her next appointment, I tried to call her. She had been arrested.
It's impossible not to feel incredibly angry at a system that places vulnerable women in such awful circumstances. As somebody who encouraged her to speak to the police, I feel I am part of the system that has let her down. The 'hostile environment', so insisted upon by the government, has seen health sector workers forced to become Home Office informants.
A recent agreement between the Home Office and NHS Digital has compelled the NHS to hand over the details of thousands of undocumented migrants to be tracked down. The risks for patient safety are evident: the fear of coming to the doctor outweighs the physical symptoms, until patients present as an emergency, at a much greater cost to their own health, and to the NHS.
And it doesn't stop there. The extension of this 'hostile environment' saw upfront charging brought into the NHS for the first time ever in October last year. For those not eligible (i.e. not an ordinary resident in the UK or EEA, with a number of caveats and exemptions), all care not 'urgent or immediately necessary' must be paid for in full and up front. These changes extend beyond the hospital setting and into the community, affecting charitable sector organisations that receive NHS funding. One such example is with terminations of pregnancy.
Since the charging regulations came in, elective terminations do not fall under the 'urgent or immediately necessary' category – how, I'm not quite sure: pregnancy is a time-sensitive state with potentially life-threatening complications – and thus those deemed not entitled will be charged upfront for the cost. Terminations with Marie Stopes cost between £560 and £1750. Through my work I have heard anecdotal evidence of women being refused abortion due to lack of funds. Continuing a pregnancy to term is always more dangerous to a woman's health than terminating the pregnancy. Along with the very real risk of maternal mortality, a range of complications including (to name a few) urinary and faecal incontinence, fistulas, infection and kidney failure can occur.
Fortunately, through proper medical care, the risks associated with a termination can be minimized, however they still exist, and even in a well-staffed hospital things can go wrong. It's difficult to believe there are women who cannot afford an abortion and are forced into carrying a pregnancy to term in the UK in 2018. But there are.
In cases of rape and human trafficking these charges can be waived (supporting the idea that some women deserve access to safe terminations and others don't). However, teasing out this information requires time, skilled staff, and co-operation from the patient. The obvious consequence of these changes is to drive women to backstreet abortions or pills bought online, risking complications and delaying medical care.
The silver-lining for my patient who was arrested? At least she wasn't murdered, adding to the 104 annual deaths due to domestic violence in the UK. And in detention she will at least have access to a free abortion for the rape she's had to endure. Is she one of the lucky ones?  It certainly doesn't feel like it.
Dr J is a medical doctor working in A&E in one of London's major trauma centres.