The Land Day Killings Show Palestinians Have Never Had the Right to Protest
3 April 2018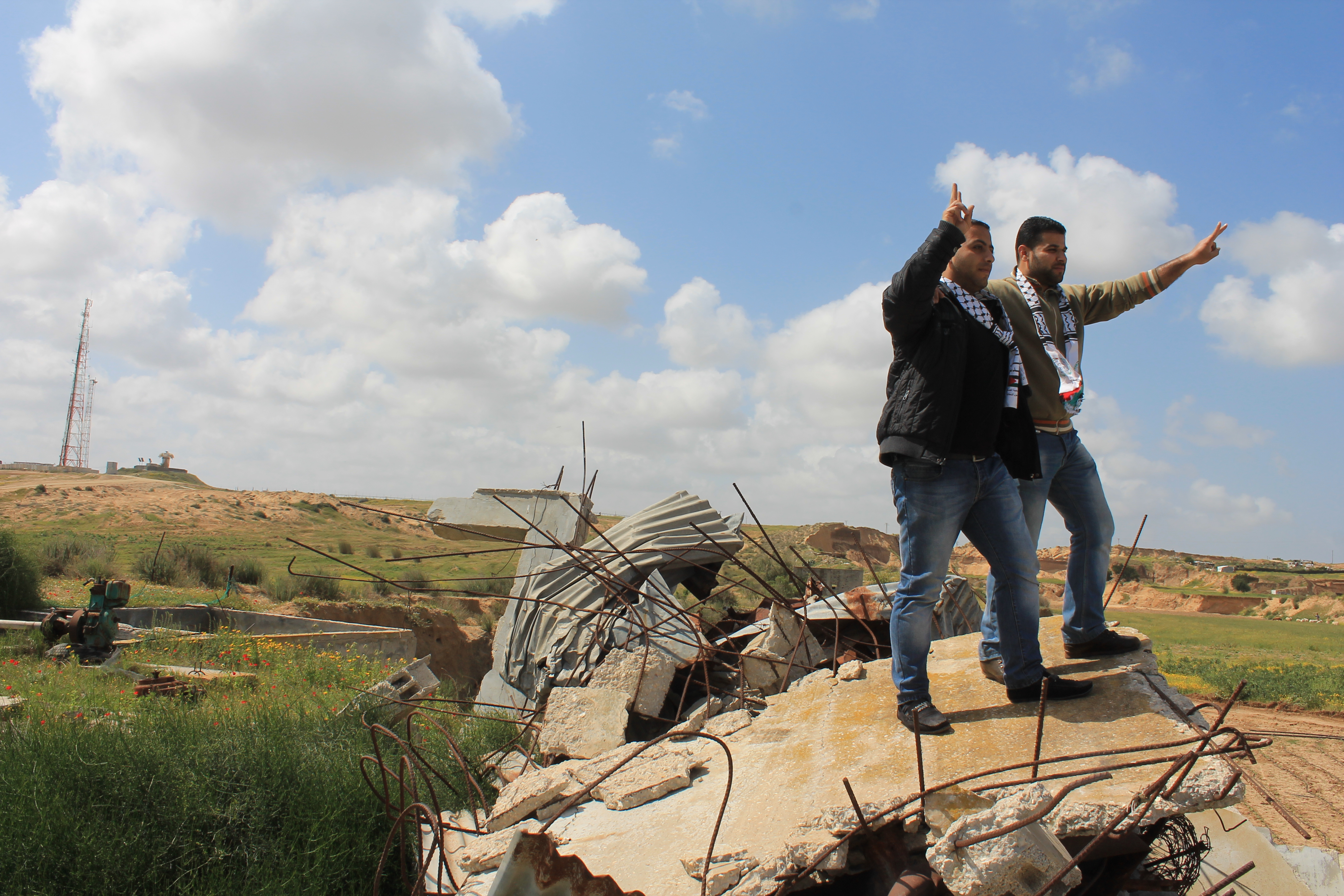 JoeCatron/Flickr
On 30 March, a day commemorated by Palestinians worldwide as Land Day, Israel launched brutal attacks on Palestinian protesters in Gaza which killed 18 people. The protesters were marching to demand an end the expropriation of their land by the state of Israel, and for their right to return to their original villages. According to the Palestinian Health Ministry, around 1000 protesters have been injured by rubber bullets, live ammunition and tear gas.
The Land Day killings are especially poignant given the origins of the day itself. In 1976, Palestinian citizens of Israel organised strikes and marches in response to the Israeli government's plan to expropriate thousands of dunams of land from Palestinian villages within Israel. It was the first time Palestinian citizens of Israel collectively resisted the policies of the state. In the ensuing confrontations with the Israeli army and police, six unarmed Palestinians were killed. Palestinians continue to mark the day to denounce Israel's land grabs.
Unsurprisingly, Israel has rejected the half-hearted international calls for an inquiry over its use of live rounds in the attacks last week. But it isn't necessary for there to be an inquiry to know that Israel's response was disproportionate: there is video footage of a group of men being shot in the back as they fled from the border where the protest took place. According to Avigdor Lieberman, Israel's defence minister, this is an example of the Israeli military "acting as necessary."
Peaceful protest.
Peaceful protest has a long history in Palestine, and Land Day is only one example of this proud tradition. Palestinians all over historic Palestine have long used nonviolent forms of opposition to challenge Israel's power. Israel's response has always been severe – it has never been a state which respects the right to protest.
As far back as September 1967, when Palestinians in the newly-occupied territories first peacefully resisted the occupation by organising a strike against the introduction of new Israeli textbooks in Palestinian schools, Israel has viewed all forms of resistance as an existential threat.
In response to the September 1967 strike, Israel issued military orders categorising all forms of resistance as insurgency – including protests and other political meetings, raising flags or other national symbols, publishing or distributing articles or pictures with political connotations and singing or listening to nationalist songs.
Today, Israel targets community leaders in villages such as Bil'in, Jayyous and Nabi Saleh, who organise peaceful protests against Israel's apartheid wall and settlement-building. Movement leaders are regularly snatched from their homes in the middle of the night, and tried in military courts with over a 99% conviction rate. The disproportionate response to the Gaza protests is part of a pattern of excessively punishing Palestinian protest, which is as old as the state of Israel.
Resistance no matter what.
Israel's responses to protest create such high levels of suffering for those involved that it appears any act of resistance is futile. However, as Palestinians grow increasingly disillusioned with the likelihood of a satisfactory solution being reached through negotiations, it remains clear that the only way to achieve their rights is through community resistance.
This is undoubtedly the impetus for the current protests in Gaza. The population has effectively been sealed off from the world for the last decade, suffering under a suffocating siege imposed by Israel and Egypt, and undergoing periodic brutalisation by one of the most sophisticated militaries in the world. A huge protest camp has been set up along the Gaza-Israel border, and protest organisers have called for six weeks of demonstrations as part of the 'Great March of Return'. The assertion that Palestinians have the right to return to their original homes is clearly the reason that Israel views these demonstrations as dangerous.
The protest will culminate on 15 May, Nakba Day, when Palestinians mourn the loss of their homeland. Organisers of the protest have announced that their intention is to march through the border fence. Given the harsh consequences protesters will face, this is an exceptionally brave feat.
Palestinians will march not towards death, but towards life. They march to the homes their ancestors were forced to abandon. They march to the land which is rightfully theirs. They march to the lives they should have lived.