A Short Guide to Deportation Charter Flights
27 April 2018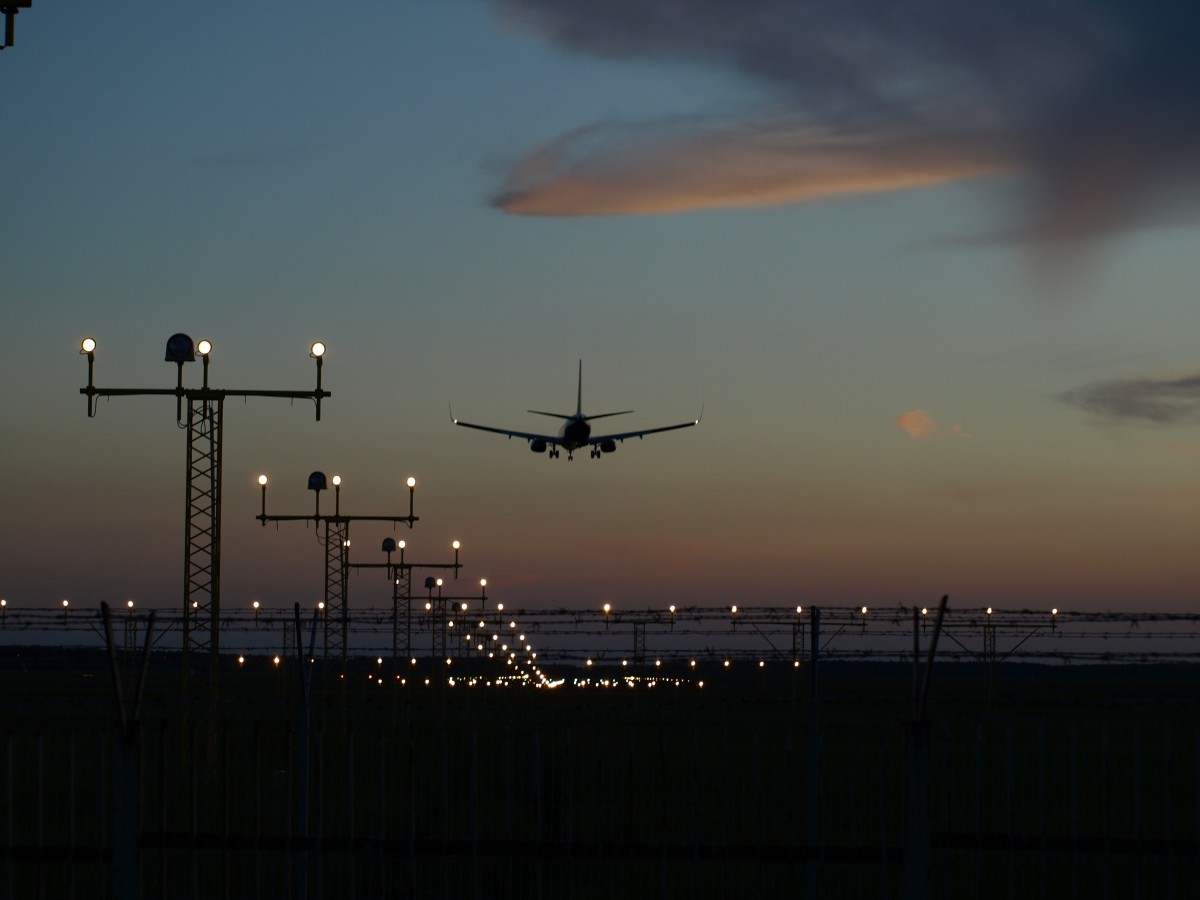 In the UK, there are two types of deportation. The majority – around 90% – take place on the back row of a commercial airliner, where a deportee may occasionally be seen, flanked by two guards, sandwiched between the regular passengers and the toilets. Or, there are deportation class flights. These are specially chartered planes, which can carry over 60 deportees and at least twice that number of private security guards. Here, there are no tourists or business travellers to get in the way.
It is this second method of border control, known as 'charter flight deportations', that is currently in the spotlight, with over a dozen activists on trial for managing to ground one such plane. This method, however, has always been controversial – ever since it first started under New Labour back in 2001.
Originally, the flights focused on places where Britain had been at war. "Asylum seekers should get back and recreate their countries that we freed from tyranny, whether it be Kosovo or now Afghanistan," said then Home Secretary David Blunkett in 2002. "We are freeing countries of different religions and cultural backgrounds and making it possible for them to get back home and rebuild their countries."
The link between immigration and foreign policy was cemented when the first deportation planes began flying to Iraq back in 2008. In each case, the flights to Kosovo, Afghanistan and Iraq were designed to symbolise that British intervention had made those countries safe, free from persecution, hence invalidating any reason for their inhabitants to claim political asylum in the UK.
The fact that, a decade later, two of those countries are still struggling with armed conflict is a reminder that such deportation flights were premature, to say the least. There have even been reports of deportation guards refusing to board some charter flights to Kabul, for fear of being caught up in Taliban attacks on Kabul airport.
The Iraq deportations have also proved difficult for British authorities – in 2012 the Iraqi parliament banned all deportations from Europe, meaning the charter flights could no longer land in Baghdad. This act of defiance, remarkable for a government so dependent on Western aid, came as a result of tireless campaigning, especially from diaspora groups such as the International Federation for Iraqi Refugees who worked in tandem with home-grown activist groups like London No Borders – a direct action group who blockaded the Heathrow detention centres to stop coaches from taking Iraqi asylum seekers to the airport.
In some cases, foreign governments have enthusiastically welcomed mass deportations from the UK. After the Sri Lankan civil war ended in 2009 with a genocidal defeat of the Tamil minority, Britain accelerated its deportations of Tamil asylum seekers, much to the delight of authorities in Colombo. The flights continued, even as reports emerged of deportees being arrested at Colombo airport and then tortured. The Tamil diaspora, which has a long tradition of organising against deportations, found support from activists and lawyers to relentlessly monitor, protest and litigate every charter flight. One man even chained his neck to the axle of a deportation coach outside Heathrow. Eventually, the Home Office had to accept a court judgment that Sri Lanka was unsafe for many Tamil refugees.
Aside from foreign policy intrigue, there are other, more procedural reasons to be concerned about charter flight deportations. Alarmingly, there are a distinct lack of independent witnesses to what happens onboard. The risk of abuse by guards is therefore greater than on a normal commercial flight, where economy class passengers may intervene if a deportee is being violently restrained – admittedly such witnesses did little to save Jimmy Mubenga, when he was asphyxiated by G4S guards at the back of a British Airways flight to Angola. But it was only after his death that Her Majesty's Inspectorate of Prisons, who regulate state custody sites, boarded a charter flight to carry out an inspection – a decade after the policy began. It was not until 2016 that the Independent Monitoring Board, who are normally embedded in custody sites, began to put members on charter flights on a regular basis.
Despite these supposed safeguards, people held in immigration detention centres live in fear of charter flights. They know that even if they manage to resist being deported on a commercial flight (where supporters can leaflet regular passengers at the check in desk), they will not be able to escape a charter flight. Detention centre guards know this, and allegedly taunt detainees about being given a charter flight ticket. This toxic climate can lead to deportees taking desperate measures on the day of a charter flight. The inspection reports tell a grim tale, especially regarding Operation Majestic – what the Home Office's name for Nigerian charter flights.
Self-harm was a common occurrence. One detainee "had been banging his head against a wall repeatedly the evening before departure". Another man stripped off. One staged a dirty protest. But the person who stays in my memory was only referred to as Ms D, a mentally ill Nigerian woman. Ms D resisted and constantly spat at guards. So to get her out of the country, Home Office contractors placed her in "leg restraints for 10 hours five minutes and in handcuffs for 14 hours 30 minutes, continuously in each case."
When the plane landed in Lagos, Ms D was still in handcuffs and had been crying. She did not want to disembark. The report says, "She spat at a Nigerian official who approached her and was carried off the plane, still offering considerable resistance." What happened next was shocking. "Half an hour later, she was sitting on the tarmac in front of the plane … She took all the medication, including anti-psychotic drugs".
"Nigerian officials subsequently said that Ms D was unfit to remain in Nigeria and wanted her to return to the UK. They brought her to the foot of the aircraft front steps unclothed except for a towel around her shoulders as she had ripped her clothes off."
"Up to 30 local officials surrounded the foot of the stairs, one of whom pushed Ms D forward. She fell on to the stairs, grabbed the handrail and began to struggle." The UK staff insisted that Ms D was (now) unfit to fly and she was eventually taken to a local hospital.
Tragically, Ms D's case is not an anomaly but one of many horrifying stories of people deported from the UK on charter flights – most of their ordeals go unnoticed, hidden away on board Britain's shameful ghost flights.