Amber Rudd is a Symbol of a Failed, Feral Political Class – Her Resignation Must Be Just the Beginning
2 May 2018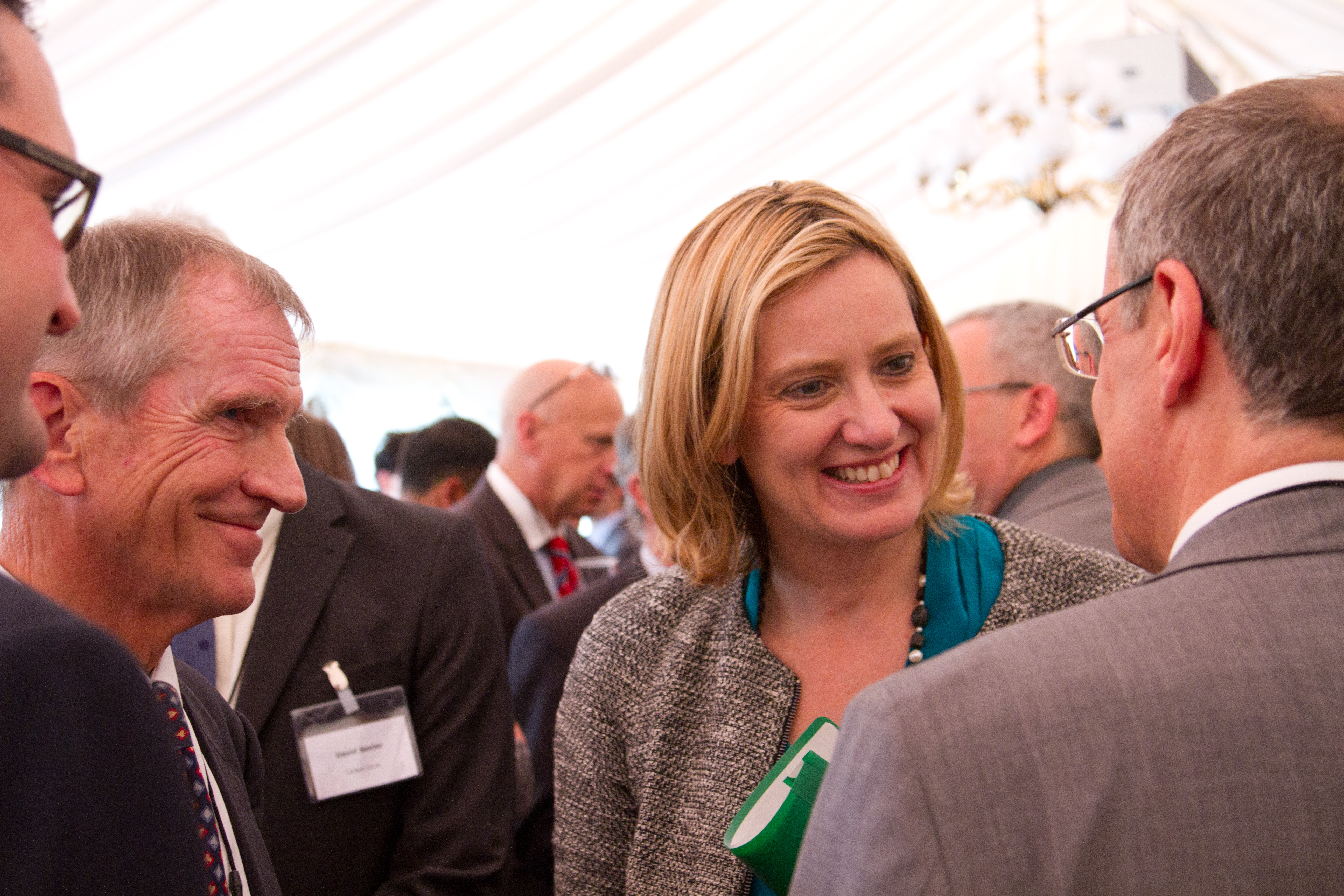 DavidSheales/Flickr
The timing of Amber Rudd's resignation late on Sunday evening was unexpected. Even more surprising than the final choreography of her exit, however, was the response it elicited from several Labour MPs. Lisa Nandy even decided to write a blog about it, choosing to draw an equivalence between those celebrating the home secretary's demise and the dehumanising language used in denigrating refugees.
Such a comparison is ridiculous, particularly so given Rudd was in charge of a department which detained and deported potentially thousands of Brits who had every right to be here. To draw an analogy between the most vulnerable in society and an elite politician born into profound wealth – who oversaw racist policies and rhetorically sought to enhance their legitimacy – is downright bizarre.
To the contrary, it should be celebrated when politicians pay the price for public deception. Rudd's departure was entirely necessary, partly because of convention, partly because of the public mood. Those saluting it are not 'normalising hatred', they are simply glad to see a feature of democracy at work.
While Nandy's article encapsulated a somewhat niche opinion on Labour benches – it seems to have appealed mostly to the usual suspects – it neatly dovetailed with the view among 'moderate Conservatives' that Rudd's exit was a blow to progressives everywhere. George Osborne tweeted: "The government just got a bit less human" in her absence, with Michael Gove adding how the Hastings and Rye MP was "brave, principled, thoughtful, humane, considerate". 
Such plaudits might tempt you into believing that Rudd misspoke at last week's select committee hearing. Or maybe that responsibility for the calamitous hostile environment policy should be placed firmly at the feet of her predecessor, Theresa May. Being generous, you could conclude that Rudd was a good person whose integrity was stretched by the political zeitgeist now driving her party – not to mention the kinds of compromise inevitable with frontline politics.
Only that's bullshit.
We know this because Rudd knowingly misled parliament on at least one other occasion. In the summer of 2015, in her previous role as secretary of state for energy and climate change, she told parliament the UK was 'on course' to meet its renewable energy targets by 2020, thus justifying the elimination of various green subsidies.
Yet that was at odds with a private letter, leaked to The Ecologist, where Rudd frankly stated otherwise. In it she admitted "the trajectory […] currently leads to a shortfall against the target in 2020 of around 50 TWh (terawatt hours) […] publicly we are clear that the UK continues to make progress to meet the target." It appears that lying to parliament was something of a habit.
In addition to showing contempt for parliament, Rudd frequently flouted the law. The most notable example came in September last year, when she forced through the deportation of an Afghan man, Samim Bigzad, while ignoring three high court judges. One judge even warned the home secretary that her efforts to remove Bigzad constituted a "prima facie case of contempt of court". As the government defied the judiciary, the 23-year-old hid from armed men in a Kabul hotel room. 
That wasn't Rudd's only run-in with legal authorities that year. Just a few months earlier a high court judge said she was "deeply concerned" about the home secretary ignoring a number of court orders to release a survivor of torture from a UK detention centre. The individual in question, who had been tortured in both his home country of Chad and Libya, was held for more than a month while the Home Office was aware of his situation. If this is Michael Gove's idea of humane I dare not imagine what he thinks cruelty looks like.
Then there was the decision not to hold an inquiry into the events surrounding the 'Battle of Orgreave' during the 1984 miners' strike. According to Rudd there was insufficient grounds for "either a statutory inquiry or an independent review". That being despite the fact that the Independent Police Complaints Commission (IPCC) had found evidence of perjury and perversion of the course of justice, as well as newer evidence showing how former police officers had orchestrated violence and the mass manufacture of police statements. Michael Mansfield QC called Orgreave "the worst example of a mass frame-up in this country this century", and yet Rudd concluded none of this warranted investigation. 
This decision confirmed the impression that Rudd didn't much care how she was perceived – perhaps because she was under the misapprehension that Jeremy Corbyn would lead Labour to electoral disaster. Only last week Neville Lawrence, whose son Stephen was murdered 25 years ago, spoke of how he contacted the former home secretary regarding undercover police officers keeping his family under surveillance. Rudd, commended by Gove as 'brave and principled', didn't even bother to reply.
Then there was the notorious announcement at the Tory's party conference in 2016. There Rudd outlined how companies would be forced to publish lists of foreign workers, a proposal so unpopular it was quickly dropped. It's likely that such craven pandering to xenophobia will be forgotten when she loses her seat at the next election – Windrush being her legacy instead. It should not.
The truth is that Rudd, as is the case with many of her colleagues in government, is a mediocre politician with no discernible principles guiding her judgement. Instead her moral foundation appears to be a nonchalant belief that the rules don't apply to her and staying in the EU. For much of the liberal establishment this seems enough to tout her as a progressive, regardless of her words and deeds on the rule of law, individual freedom and human rights. 
Which perhaps makes Rudd the ultimate symbol of a failed, feral political class. A poor campaigner, she belongs to the coterie of politicians responsible for both the terrible Remain campaign of 2016 and the Tory election shambles the following year. Establishment media likes to paint such individuals as somehow in keeping with the mythical 'centre' of UK politics, but all the evidence says otherwise.
But more than that, Rudd's track record reveals something important about the Conservative party. It has no progressives. Yes there may be a few social liberals in its ranks, but their complicity in an administration defined by bigotry entirely erases that. What's more, their commitment to an economic model set to deliver falling wages and declining home ownership means claims of the advancing of widespread prosperity are meaningless. 
If you want to understand the zombie-like stumbling of British conservatism, the deceit and amateurishness of Rudd's political career is a good place to start. Those saying her successor, Sajid Javid, is to her right simply don't get it. The only thing these people believe in are their careers.