Why Did the Greens Pick Up Votes in the Local Elections?
10 May 2018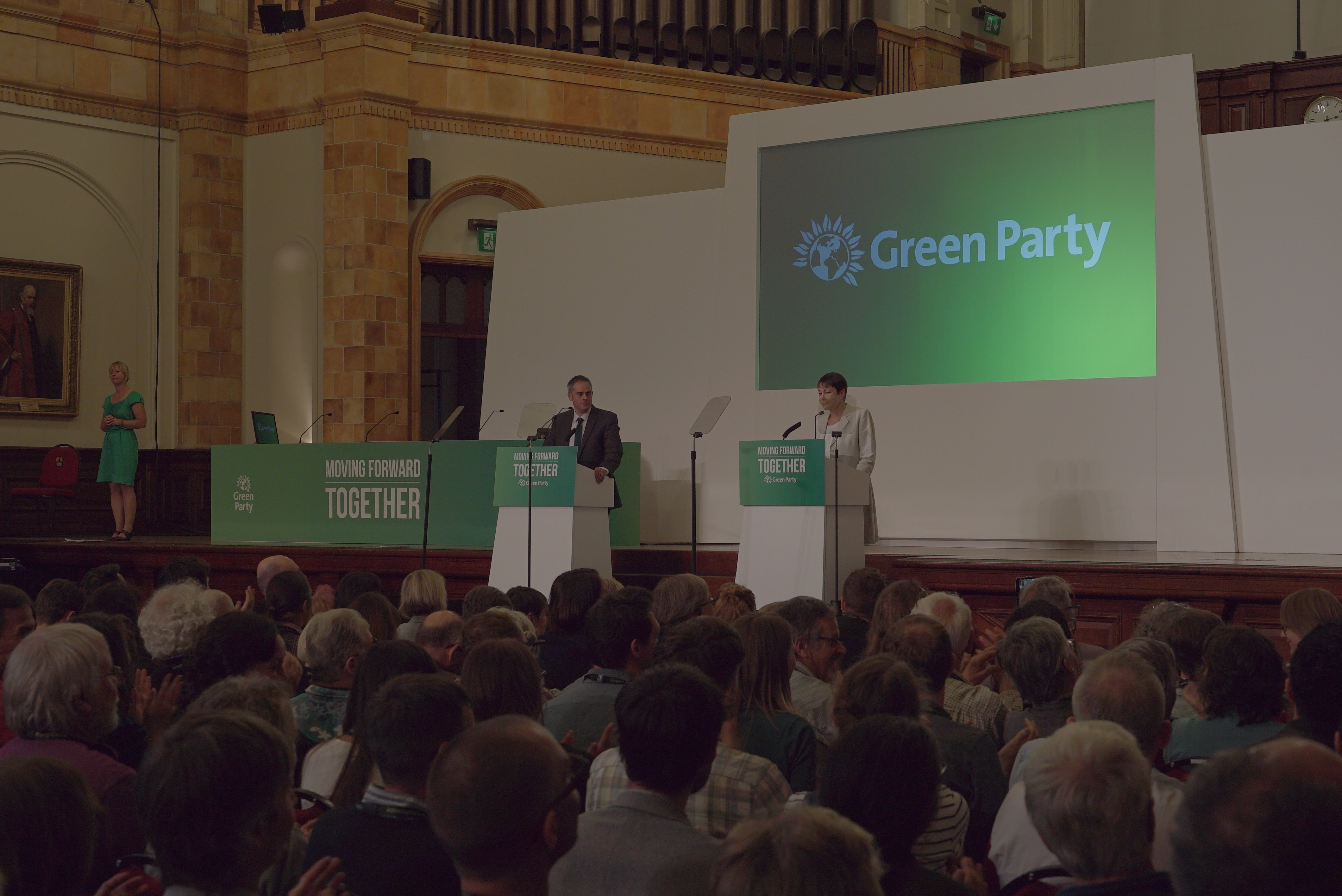 JWSLubbock/WikimediaCommons
There's been a lot of post-match analysis following last week's election results – much of it quite spectacular in its inaccuracy. The fight between the main two parties has been presented as a draw, despite Labour clearly beating the Tories. Momentum were, amazingly, blamed for Labour losses despite the party's vote share going up significantly in areas the group campaigned in. The 'expectation management' of the Tories has been praised by journalists, who should probably know better than being led by spin doctors.
And the Greens? Well you'd be forgiven for thinking we weren't involved in the elections – and for not knowing we now have more councillors than we've ever had before.
The results speak for themselves. We had a net gain of eight seats, an increase of 17% on previous results – which is the most any party achieved. In London we more than doubled our councillor numbers. Our policy platform was simple: decent and affordable homes, a clean environment, and an end to one party states with little to no democratic checks from other parties.
There were some losses for us too – and we're not afraid of being honest about that. We lost five seats in Norwich and two in Oxford – seeing previous Green strongholds damaged in part by local Labour parties who threw everything at ridding the council of Green representatives. Overall we won more seats off the Tories than Labour, and even gained one from Ukip. In Trafford we won two seats off the Tories – thus making Labour the largest party on that council. It's clearer than ever that we're now firmly established ourselves as England's fourth party.
Our final result of the night was winning four new seats off Labour in Lambeth – meaning my fellow co-leader is one of the Green councillors now able to challenge the iron fist of the local Labour party in the area. It was a particularly pleasing result because Lambeth Labour were desperate to avoid the additional scrutiny of new Greens on the council, whose win was on the back of strong campaigns against Labour's dreadful record of estate demolitions and comprehensive failures on social housing in the borough.
There's no single reason why the Green party had a good election. I know some of my Remainer friends would like me to say it is because we support a People's Poll on the Brexit deal – and I've no doubt that was an important issue for some voters. But Brexit wasn't the main driver of people's choices in this elections. Instead I put our success down to a number of factors. The first is that rather than being subsumed by the party machine like so many councillors, Green representatives speak up for residents on local councils and act in their best interests. Our message across the country was clear: a Green councillor can shake up your town hall, and we're the best antidote to one-party politics.
The second reason we succeeded, and the reason we have continued to grow where Ukip have died, is that that we have a coherent set of policies that people like. As Stephen Bush from the New Statesman said on the night: "From drugs policy to criminal justice to immigration to their founding purpose – the environment – the Greens are offering something distinct and more radical than Jeremy Corbyn". While we certainly welcome Labour's recent change in direction, our policy platform clearly remains bolder than theirs.
The final reason for Green gains, which only applies in some cases, was the backwards policies of local Labour parties in places like Lambeth and Sheffield. Internal Labour processes didn't keep their councillors in check, so we allowed local residents to fight back against failures on social housing and a PFI-driven tree felling programme with their votes – and did so in the face of a vicious campaign by the right wing local Labour leadership.
Now I'm the co-leader of the Green party, and you'll forgive me for thinking that the best possible councillors across the country are those from my party, but I'm also a believer in a plural progressive politics. That's why I am not only celebrating my party's good night – but also pleased that Thursday was a dent to extreme regressive politics as a whole with only Ukip and the Tories losing seats while Labour, the Greens and the Lib Dems won. The unfair electoral system blocked non-Tory parties taking power in places like Westminster – and I hope the Labour party in particular takes stock of how clear it is that first past the post is an obstacle to the political revolution we so desperately need.
Thursday was a good night for the Green party, but our forward march doesn't stop here. More than ever before our party is equipped for the future, and in the coming years I'm confident that more people than ever will elect Green representatives and witness the real change that the party can make.