Period Poverty Is Unjust. Here's How Labour Women Will End It
22 September 2018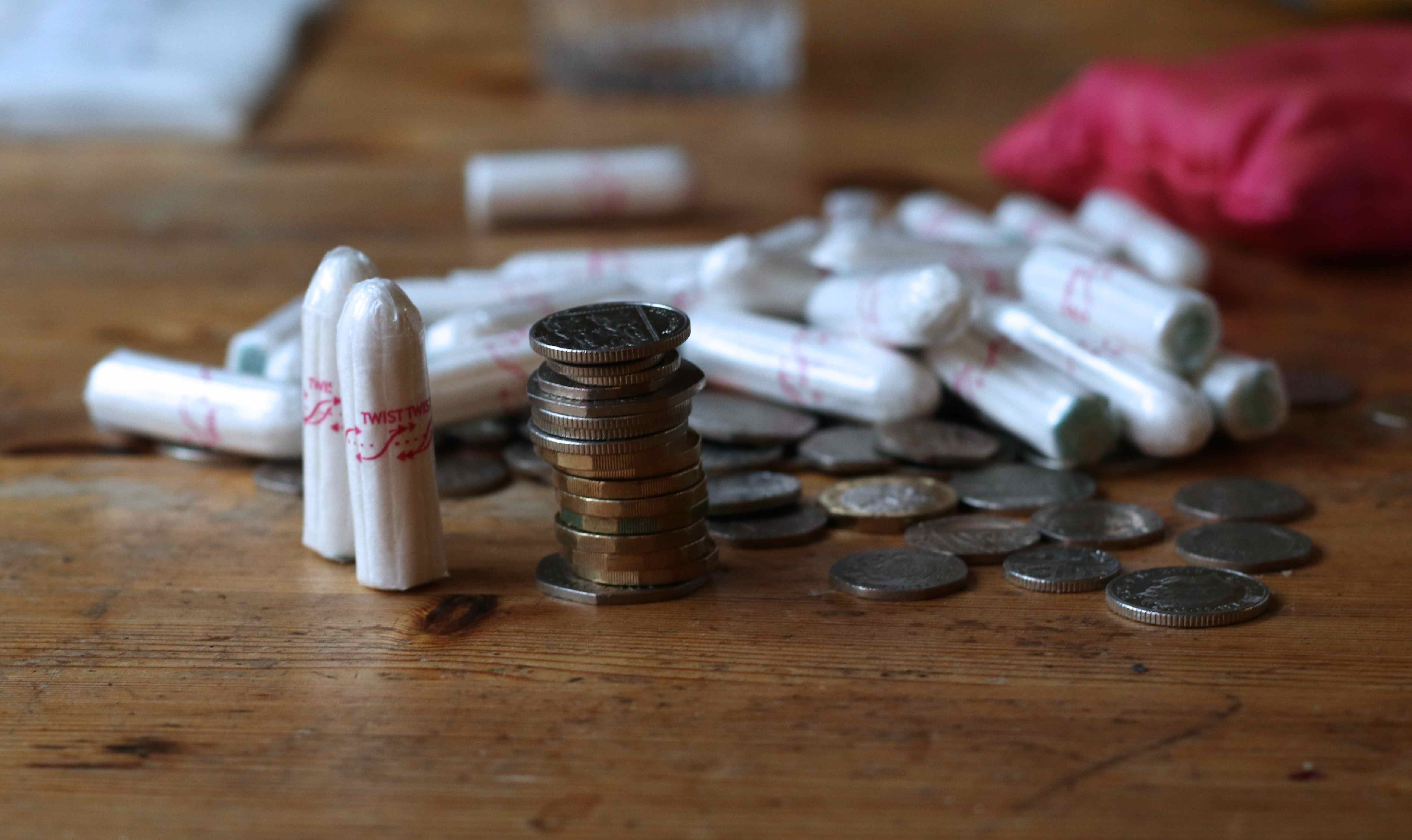 Last year I was appalled when I read that girls in the UK were missing school because they couldn't afford sanitary protection, and that some girls didn't even know what menstruation was. 
That simply is not the kind of society I want to live in: one where women are denied both information about their bodies, and the basics necessary for a good life.
As a former Samaritan, it made me think about the incident which started off the organisation: a young girl took her life because  her period started, and she didn't know what was happening to her body.
Eighty years on from that tragedy, it's time we ended this scandal once and for all.
Period poverty is real. According to Plan International UK, one in ten teenage girls has been unable to afford sanitary products; furthermore, one in five has struggled to afford sanitary wear, while one in seven has had to borrow a product from a mate. 
This is, of course, partly a symptom of economic injustice. As a socialist, I want a society in which there is no poverty, and as a Labour MP I want to be part of a government which ends it in all its forms. But as a feminist, I know it is also a matter of gender equality. And as Labour's shadow education secretary, I am determined to build an education system that empowers all, no matter their gender or social background.  
This is why I announced, at Labour Party conference last year, that I would allocate £10m from the Department for Education's budget to end period poverty in our schools in England, providing a fund that enables them to provide free products so that female students need not out on the education they deserve.
This has been an issue on which many of my sisters in the labour movement have led the way. Labour MSP Monica Lennon has blazed a trail with her members' bill in the Scottish Parliament, while Scottish Labour MP Danielle Rowley, MP for Midlothian, broke a taboo by talking about being on her period during a debate on the cost of sanitary products.
 Dewsbury's MP Paula Sherriff – who I entered Parliament alongside just two years ago – made parliamentary history when she became the first opposition backbencher to successfully amend a government's budget on the so-called 'tampon tax'. Paula's efforts led to a historic communique from the European Council, and a commitment to cease taxing women's sanitary products from across Europe, a fight she continues today.
In Cardiff, too, the Welsh Labour Government has pledged £1m to help address this scandal in its communities, and improve school facilities to ensure dignity for girls and young women.
As a lifelong trade-unionist, I also take inspiration from the women of our movement and the CWU is one of a number of unions looking at this issue. Taking inspiration from Monica's groundbreaking Bill in Scotland, the CWU has launched a bold campaign to end period poverty for once and for all by ensuring that anyone who needs period products can access them. This weekend their members will be at Labour Women's conference promoting their campaign and leading a debate on the issue.     
It's time that the Tory government listened to us – not just the Labour Party's efforts in Cardiff, Holyrood and in Westminster but also the women of our trade union movement. 
At the Trades Union Congress this week, TUC President Sally Hunt paid tribute to the London match girls strike of 1888. Lighting a match from the podium, Sally reminded the Congress that 130 years ago a match like the one she was holding killed people – "painfully, cruelly, avoidably". 
"Today", she said, "it's just a match", and that's because of the trade union movement.
Today the sisters of our movement continue take on injustice and, like the match girls, they will win.