'We've reached a tipping point': Why Fast Food Workers Are Going on Strike
2 October 2018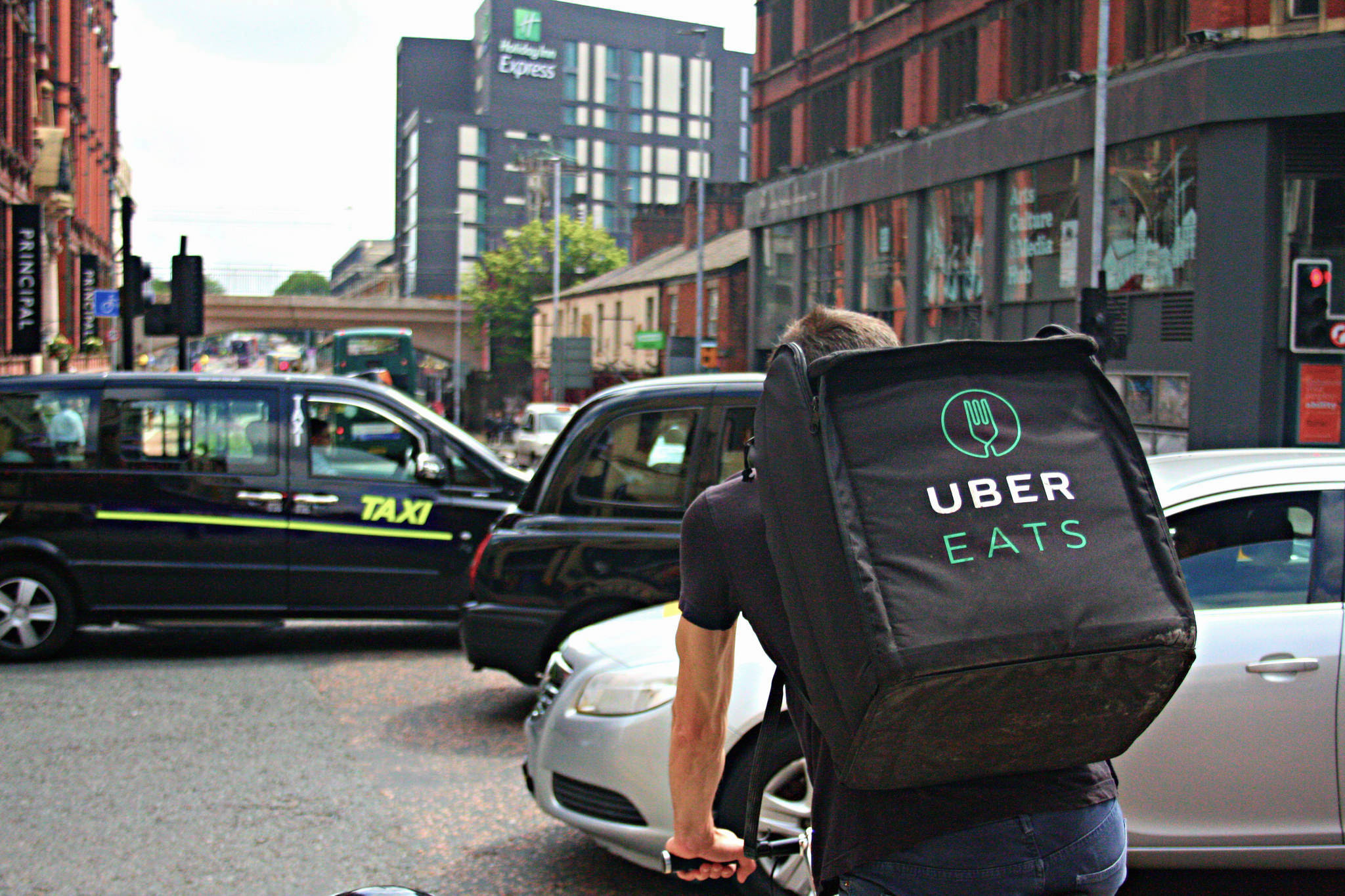 shopblocks/Flickr
"It used to be that if a place treated you like crap, you'd just go somewhere else. It's got to the point where there's nowhere else to go".
This is TGI Fridays worker Lauren Townsend explaining 'Fast Food Strike 4/10' (#FFS410) – the first multi-workforce, national-scale hospitality industry strike in a generation. On Thursday, workers at TGI Fridays (organised by Unite), McDonalds (BFAWU), Wetherspoons (BFAWU), Deliveroo (IWGB), Uber (IWGB) and Uber Eats (IWW) are coordinating strikes across the UK.
"Unite and BFAWU began planning a 4 October event months ago," Townsend tells me. "Then more and more people got in contact and made suggestions. McDonalds and TGI Fridays workers were still on-ballot, so why not strike?" Following Wetherspoons workers returning a 100% yes vote to striking, details of the Unite-BFAWU coordination were released on 20 September.
Unexpectedly, that same day hundreds of Uber Eats couriers staged the largest ever platform workers' protest in the UK outside the firm's Aldgate HQ in London.
This followed Uber Eats bosses dropping the 'boost' payment in Glasgow in early September, leaving couriers with only £2.80 per delivery. The IWW-affiliated Couriers' Network Glasgow (CNG) had been building since the summer, and as CNG organiser Chris Fear said: "People were angry. We were told the local office doesn't control the 'boost', that 'it's from San Francisco', but people in other cities were told the opposite." The CNG protested outside Uber's Glasgow offices the Monday after.
Aldgate was spontaneous, but IWW's organising in both Glasgow and London meant activists were ready build from it. As Fear told me: "We'd been trying to build solidarity between the workers making the food and those delivering it before Aldgate".
It was at the London demo, blocking traffic from four directions, that Uber Eats couriers and IWGB's private-hire drivers branch decided to join the 4 October strikes, and #FFS410 was born.
Striking together.
Over the last decade, the pub and restaurant sub-sector hasn't seen any major technological or organisational changes (in fact, according to Defra, there's been a minor productivity fall in the catering industry since 2010). Unlike logistics, transport or food, there's been no 'disruption' in the sector – work has gotten tougher, without any abrupt changes to how people serve drinks or cook food. As Wetherspoons worker and BFAWU member Elsie Bradley Middle told me: "Over the last year the business of the place hasn't changed. It's more the staffing – over the summer we lacked a lot of staff, and so shifts were really intense".
Uber Eats and Deliveroo's business models, however, are based on combining cheap labour with technology that when the firms started fewer than half of all adults in the UK owned. The apps aren't revolutionary, but the effect of lower prices – whether from lowered wages, market-buying or efficiency gains – and more populous, more responsive markets has made Uber Eats and Deliveroo unstoppable (except, that is, by each other, with the business press predicting the takeover of Deliveroo by Uber sometime in 2019).
What the #FFS410 strikers share, then, isn't the type of company they work for, the relationships they have with their respective employers (Uber Eats and Deliveroo couriers are formally 'self-employed contractors'), or even that they all handle food.
There are two commonalities. First, lower-paid workers are facing a long-term drop in spending power, with stagnating wages combining with increased consumer costs (especially rents, especially in bigger cities and the southeast). Second, they're working in the least unionised industry in the UK, with accommodation and food service activities at only 2.9% union density, down by half since 1998.
Growing pressure.
But pressure isn't only mounting in the food sector – low-paid workers are fighting back across multiple industries. Last week Unison-organised cleaners at King's College London announced they had won their campaign to be brought in-house. A week before, cleaners at Goldsmiths announced the same. A fortnight before that, UVW-repped cleaners at Kensington & Chelsea Town Hall won the London Living Wage, plus the early termination of cleaning firm Amey's contract.
However, on Monday managers at University of London's Senate House said told IWGB all workers except cleaners would be brought in-house. The union opposed the decision, but the point is there – activists in high-turnover, historically non-unionised workplaces have to fight hard, sometimes for years, in order to win.
Anger at losing a shift, at more overtime, and at wildly fluctuating wages doesn't always lead to organising: people are often resigned to their work (or from it). Unprecedented action doesn't guarantee victory – but a changing mood is clear.
Tipping point?
The historian Eric Hobsbawm once said trade union militancy comes in "broad valleys broken by sharp peaks".
"We've reached a tipping point", says Townsend. "We're on minimum wage, on zero-hours. There's no such thing as overtime anymore, and now they're starting to mess with our tips. There's only so much more we can take."
For the past 30 years UK workers have been in a 'broad valley'. Peaks are unpredictable. What's assured though is that three distinct workforces – pub and restaurant workers, platform workers and cleaners – are, after patient building, now operating at a new scale, a new tempo, with a new concertedness.  
–
Join the #FFS410 demonstration at 11am at Leicester Square in London on Thursday 4 October. You can find details of more actions around the country here.