The UK Needs a Green New Deal, And It Stands Within Our Grasp
21 January 2019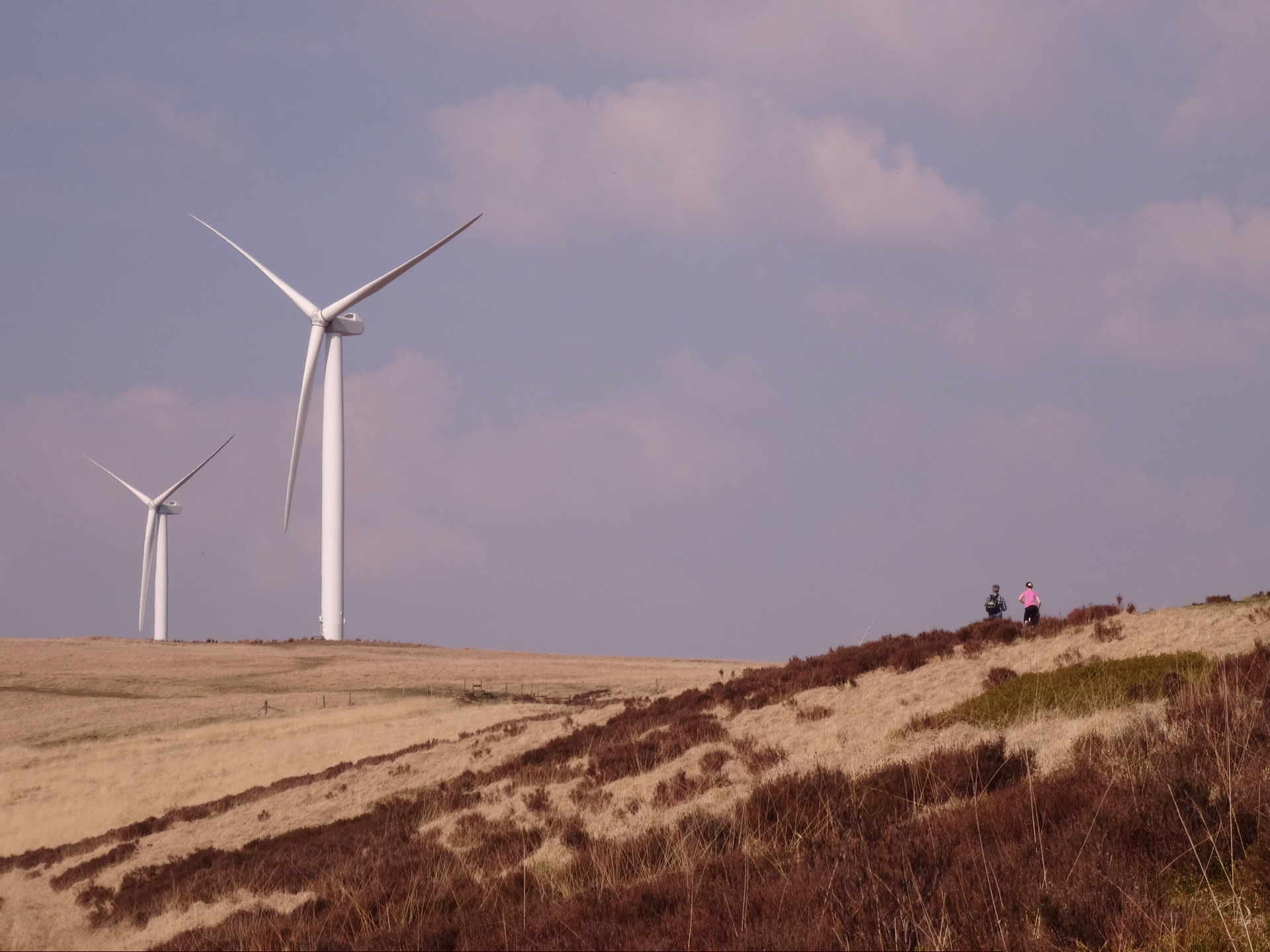 Gidzy/Flickr
2018 saw Alexandria Ocasio-Cortez, a 29-year-old former bartender from the Bronx, dance her way onto the US political stage and into our hearts. Trouncing one of the country's most senior politicians to become the Democratic candidate for New York's 14th congressional district, Ocasio-Cortez continued to make waves before she'd even taken office by joining protesters from the Sunrise Movement in a march on House speaker Nancy Pelosi's office on her first morning in D.C. The demand? The creation of a new select committee on climate change as part of a 'Green New Deal' (GND).
Since then, interest in the GND has skyrocketed. But the phenomenon is more than a set of policy proposals piggybacking on the popularity of a new kid on the block. Inspired by the New Deal launched to tackle the effects of the Great Depression in the 1930s, the GND is an umbrella term for radical and transformative plans to move the US away from fossil fuels by 2030 while tackling economic inequality and creating hundreds of thousands of good green jobs. It is offering people an attractive alternative to climate breakdown: a future where their lives are dramatically richer and more abundant than they are now. This framing has so far proved successful – so much so that polling in December found overwhelming cross-party support for the GND, with 81% of registered voters saying they either "strongly support" (40%) or "somewhat support" (41%) the plan.
For a climate movement in the Global North dogged by dystopian visions of a future of scarcity and austerity, the GND provides long-awaited relief. The charge that decarbonising the US economy will mean ordinary Americans suffer – an argument stoked by everyone from fossil fuel executives to Donald Trump – crumples before our eyes; with a GND, worker prosperity and a green transition come hand in hand. And as writer Kate Aronoff describes, life after a GND could offer people far more than just good jobs: it could be a world of free healthcare and childcare, cheap and beautiful public housing, first-class public transport infrastructure, well-funded arts programmes and ample leisure time.
With its early successes in the US, it's clear a GND should be on the cards in the UK too. And we've already got a head start on our comrades across the pond: in the ever-narrowing window before the worst of the climate crisis takes hold, the only viable political vehicle for something like a GND in the UK – the Labour party – is already in the hands of the left.
The climate movement is often dismissive of the thought of Labour as a champion of the environment, rightly pointing towards the party's abysmal record on green issues. Just last June, 119 Labour MPs defied Jeremy Corbyn and the party leadership and voted in favour of a third runway at Heathrow airport, in large part on the promise of "hundreds of thousands of new jobs", as was claimed by union leader Len McCluskey. Had as many high-quality, well-paid, unionised green jobs been a real alternative, this need not have happened. Without a comprehensive transformational plan, however, we're likely to see a party repeatedly torn between green ambitions and the demand for jobs at all costs.
But recent advances in Labour's environmental policy have made such a plan look possible – if not yet probable. 'The Green Transformation', a policy outline published during Labour's party conference last year, is promising. With a focus on structural transformation over lifestyle changes and the message that we don't have to choose between living standards and a liveable planet, the paper sets out impressive proposals for housing, land and transport and commendable plans to ensure UK aid doesn't support fossil fuels – and puts class, power structures and justice for the Global South front and centre. It's nothing like the scope and scale of the plans being touted for a GND in the US: the target of 60% renewables within 12 years of a Labour government is woefully inadequate, it leaves open the possibility of airport expansion, and there's only one vague bullet point on a just transition. But with the reassurance that the paper just a starting point, it undoubtedly gives cause for hope.
What happens next is undetermined. The Labour leadership is clearly in favour of climate justice policy, but a Corbyn-led Labour party that prioritises a radical and comprehensive green plan is by no means a given. We've got to fight for it ourselves, and yelling 'no jobs on a dead planet' from the sidelines of the labour movement really isn't going to cut it. While the Sunrise Movement has provided the base support Ocasio-Cortez has needed to get a Green New Deal on the political agenda, we need to be building support for bolder climate justice policy within Labour party branches and trade unions across the country – including a jobs guarantee, a clearer vision for reskilling energy workers, and even more ambitious transport policy. Transforming these institutions into vanguards of the climate justice movement isn't going to be easy, but it's probably our best shot.