If Notre Dame is a Tragedy, Then What is the Future We Are Creating?
19 April 2019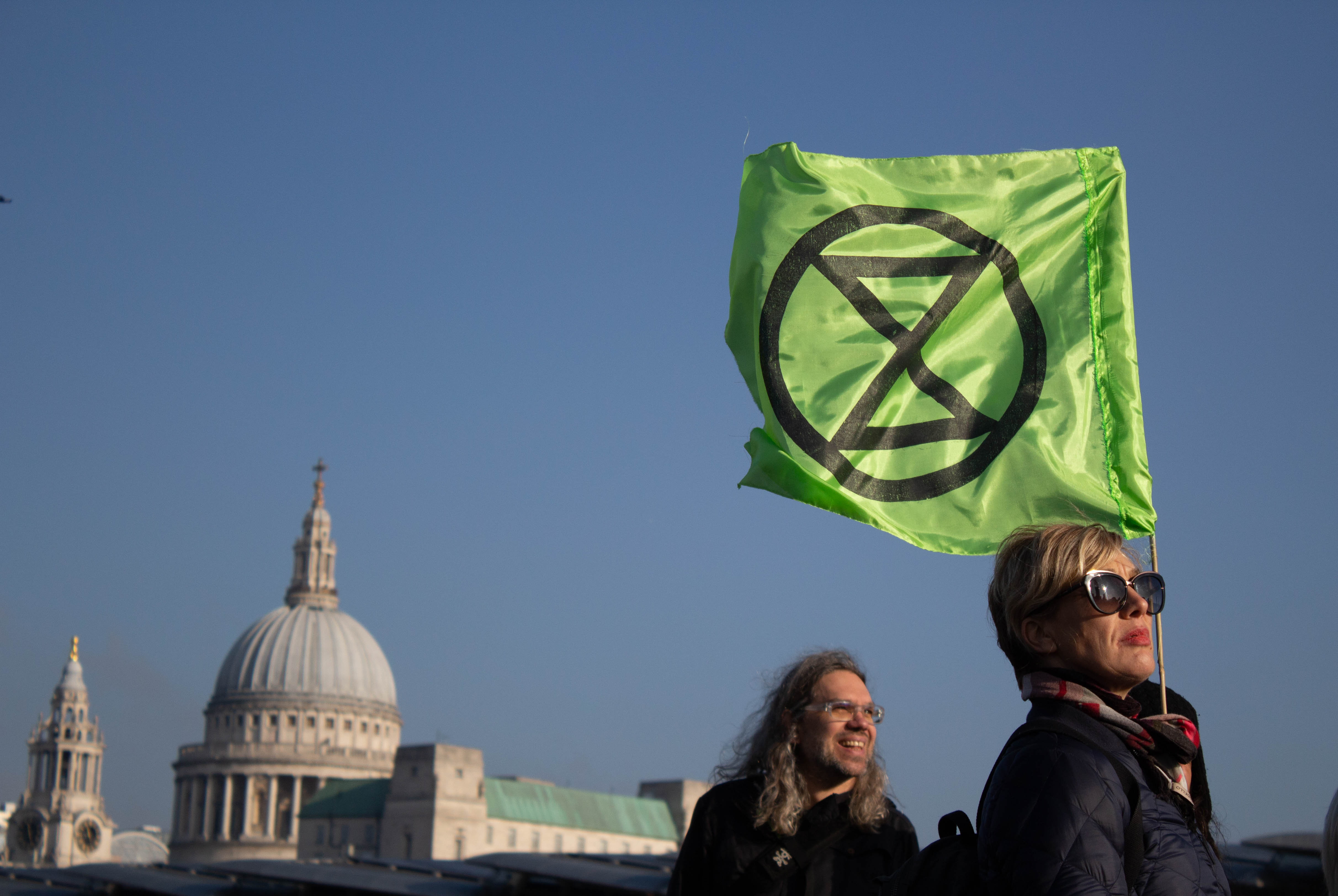 Julia Hawkins/Flickr
"The death of one man is a tragedy, the death of millions a statistic" is a line attributed to Joseph Stalin. Reputedly uttered in 1943 during World War 2, it was his response to Winston Churchill's reticence to open a second front in Europe.
This line came to mind as I saw images of the fire at Paris's Notre Dame on Monday evening. The spectacle of the flaming roof, and the collapse of the 19th century tower, led many to suspect the worst – that a millennium of accumulated history had gone up in smoke. Thankfully the damage failed to be as extensive as initially feared. Even the cathedral's rose windows, composed of stunning stained glass dating back to the mid-13th century, appear to have survived.
Of course none of us were to know this in real time as the event – shot by police drone, TV camera crews and tourist iPhones – unfolded. As it did, that rarest of things emerged in the age of social media: a story of truly historic importance went viral.
This can be partly explained by the fact that the spectacle of fire or flood finds ready emotional resonance, primal fear converging with modern technology. Maybe this is why the story often told about climate change – whether by activists, scientists or Hollywood – is primarily one of swelling oceans. 10,000 people may die every day from air pollution, but flooding was the original catastrophe – a motif whose genesis can be traced back to Sumeria. Forty centuries of inherited cultural anxiety are hard to shift. If the flood marks the trial of humanity, and its chance for renewal, the fire marks its demise.
In the aftermath of the blaze French president Emmanuel Macron promised the Gothic masterpiece would be rebuilt within five years, and it would be "more beautiful than before". Within 24 hours billionaire CEO Bernard Arnault promised a contribution of €200m to pay for repairs, a donation matched by the Bettencourt-Meyers family. They were soon joined by François-Henri Pinault, CEO of luxury group Kering, whose brands include Gucci and Balenciaga – as he offered €100m. All said, promised contributions from individuals and businesses so far amount to €700m.
This got me thinking. If the fire of Notre Dame is a tragedy, which it clearly is, and one so readily able to impel the powerful to almost instinctive action, then what is climate change?
Paris once more provides something of an answer, the French capital also home to a global agreement signed there in 2016. If the response to Monday's fire was defiant resolution, the Paris Agreement, or rather subsequent adherence to it, might best be described as feigned interest. For all the talk of the US leaving the agreement in 2017, the reality is only sixteen countries, comprising a tiny fraction of global emissions, have outlined national targets in line with their international promises. Political elites aren't just failing to act, something more pernicious is afoot: their superficial gestures actively conceal an inertia bordering on the pathological.
A few hours before the fire first stirred across the Channel, an organisation called Extinction Rebellion began what remains an ongoing protest in London. Their aim is to highlight the extent of climate change – and the need for a comprehensive response. As firefighters in Paris moved in to save an icon of global architecture, the Metropolitan police service began their own attempt to dismantle a pop-up garden and arrest those unwilling to vacate Waterloo Bridge. They failed to remove most of them however, and despite hundreds of arrests the protest isn't yet over.
Whatever you think of their tactics, Extinction Rebellion's grievances are justified. Reasonable estimates of warming this century foresee an increase of two degrees centigrade. Given this could mean sea levels rising some six metres, it's safe to say that the loss of religious and cultural treasures on a par with Notre Dame – not to mention homes, businesses, schools and hospitals – will be so common by the turn of the century as to be almost mundane. Sansavino's library in St Mark's Square in Venice is as much a masterpiece of Renaissance architecture as Notre Dame is of Gothic, and while expensive infrastructure might protect it during my lifetime (the same won't be said for countries in the Global South) the disappearance of the Greenland and Arctic ice sheets will almost certainly mean its loss.
It won't be alone. Two-thirds of the world's major cities are on our coasts, with those most exposed to rising seas including Miami, London, New York, Boston and Rio. That's not to mention the global metropolises of the new age – Shanghai, Dhaka, Lagos, Jakarta.
Worse still, the sombre predictions of mainstream climate science appear increasingly optimistic. The last time the Earth was four degrees warmer than today, when there was no frozen ice at either pole, sea levels were almost 80 metres higher than at present. A repeat of this would mean much of today's landmass would either be desert, under water or incapable of large-scale agriculture. While four degrees goes beyond the expectations of the IPCC for this century, it is viewed by many as ever more plausible. This would be a world where the White House and Hagia Sophia are claimed by the Atlantic and Bosphorus, and where Lisbon and Seville, though the cities themselves would be submerged, adjoin newly formed desert.
Yet any political response is pedestrian, if it is happening at all. One explanation might be that such catastrophe lies ahead of us, its scale and extent too difficult to comprehend. Yet that is only partially true. The ill-effects of what is to come are, in some respects, already here: one in six global deaths are the consequence of air pollution, with it killing a million people in China every year. In 2017 levels of air pollution in Delhi were so high that breathing the city's air was the equivalent of smoking two packs of cigarettes. Beijing suffered similar levels in 2013.
While more profound there, such issues are not limited to the Global South. Record numbers of people in England and Wales are dying from asthma, while a study conducted in 2018 found air pollution may kill around 36,000 people in the UK every year – seven times the number of British service personnel who have died since 1945.
And yet, even now, the establishment attitude – at best – is passivity. Open mockery is more likely. Here Adam Boulton, who went to Westminster School, is a self-appointed tribune for the cynical working class, while Julia Hartley-Brewer, between musing whether she should drive into crowds of people, appears to think she is an entomologist.
If Notre Dame is a tragedy, then what is the future we are creating? What is a media class that can be so gleeful when we all have micro-particles of plastic in our blood? Perhaps it's beyond words. Perhaps that's the problem.
A century from now it won't be the Notre Dame fire that is viewed as a historic tragedy. This is due in part to the diligence of Paris's firefighters and the ersatz charity of its oligarchs. Rather it will be our inability to have mitigated the greatest disaster in the history of our species. Fortunately, at least for now, this story is yet to be concluded. Unlike the spectacle of a fire in a distant place, mediated through a screen, we all have our part to play. Perhaps it's that which enrages the news anchors and shock jocks the most.