Mosques Are Being Advised to Increase Security and Expect Hate Crime During Ramadan
6 May 2019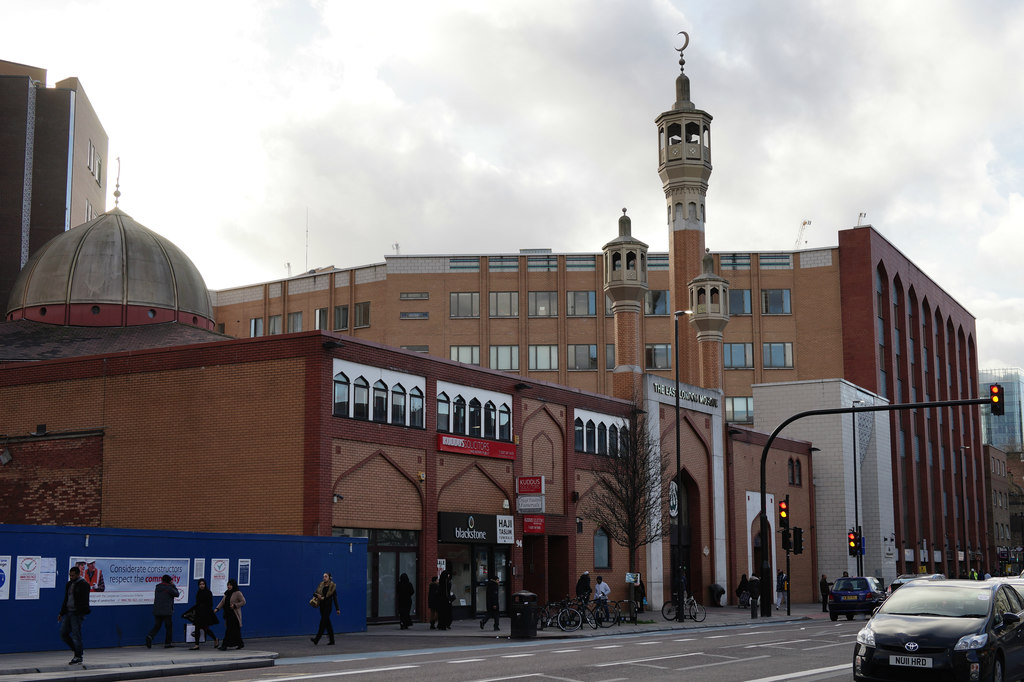 "Who saw the video of Christchurch?" Shaukat Warraich asks the audience. A few people murmur replies and some hands go up.
"How did [the attacker] find a parking space so close by?" Warraich continues. "Did he enter through the front or the back? Was the door open or closed? Were there any security people wearing hi-vis jackets?"
A member of the audience notes that the killer of at least 51 people — the toll may yet rise — in terrorist attacks on two mosques in Christchurch, New Zealand, had the advantage of a detailed plan for his deadly spree.
"I'm asking what's your plan?" Warraich responds.
Warraich, chief executive of consultancy group Faith Associates, asks a lot of questions during the session at the Al-Nagashi Centre in Vauxhall on 1 May. He is running a two-hour crash course in mosque security ahead of Ramadan, which has often been the most dangerous time of year for Muslim worshippers.
"How busy are your Jummah prayers?" he asks. "How many children attend your Madrasah [religious school]?" He points to a recently-foiled plot to bomb a nearby mosque in South London. "I don't want you to be scared… but don't think it can't happen here," he warns.
It was during Ramadan in 2017 that Darren Osborne drove his van into a group of worshippers outside the Muslim Welfare House (MWH) in Finsbury Park, killing father-of-four Makram Ali.
Anti-Muslim hate crime tends to spike during Ramadan – as it did after terror attacks and the EU referendum in 2017. Mosque leaders in London have reported petrol bombs, pig's heads and nails scattered in car parks during the holy month.
Monitoring group Tell MAMA, which records Islamophobic hate crimes, believes there may be an increase in attacks simply because 'there are more visible Muslims around' during Ramadan. "We know that 'visibility' is one factor that leads people to say anti-Muslim phrases or to target mosques," explains director Iman Atta.
Some community leaders fear that this Ramadan could be further imperilled by upcoming European elections, particularly given the profile of avowedly-Islamophobic candidates such as Stephen Yaxley-Lennon, who is campaigning in the North-West.
Warraich has been driving the length and breadth of the country – covering Cardiff, Birmingham, Southampton, Liverpool – to deliver insights that might save lives at a time of heightened threat to houses of worship. Many more sessions were requested than could be fulfilled, and the Vauxhall meeting is attended by mosque leaders from Brighton to Luton.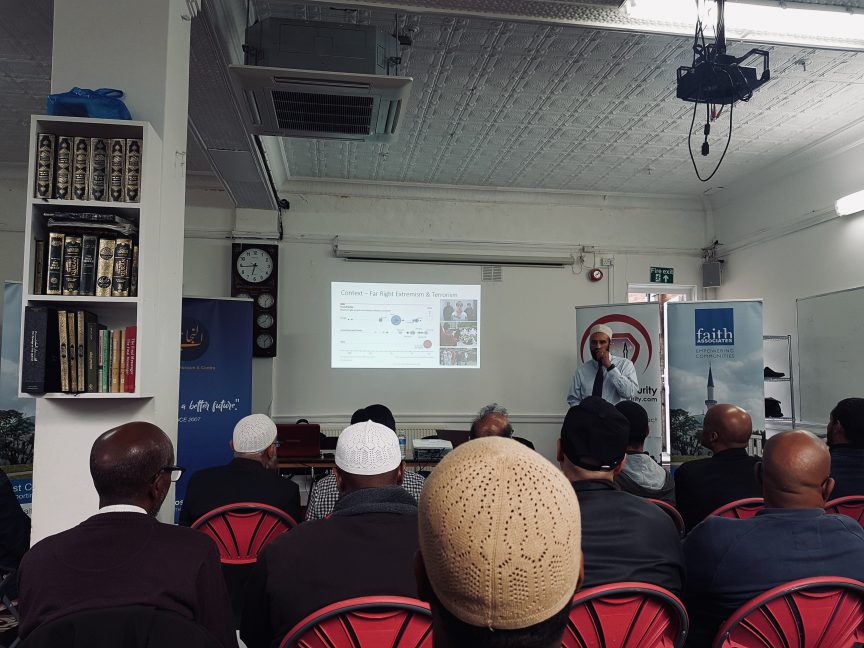 Faith Associates has been operating since 2004, primarily advising on management and safeguarding of mosques. That remit has expanded into everything "from architecture to sustainability" says Warraich, and the group's efforts to establish best-practice guidelines have seen members travel to Sydney and California, Kenya and Tanzania. Warraich advises Mayor of London Sadiq Khan and consults with Facebook on its much-criticised efforts to combat hate on its platform.
Faith Associates has also worked with Jewish groups such as the Community Security Trust (CST), which have learned through bitter experience the necessity of introducing precautions such as security guards and metal detectors around their institutions.
"We need to start thinking at that level," Warraich says. "Our culture is open and we have never thought of our masjids as vulnerable. But we need to start thinking differently."
Some of the security methods he preaches are straightforward. An inexpensive layer of film can render glass shatterproof, reducing the risk from objects hurled at windows. Self-closing doors and an intercom system can buy valuable time in the event of an attack. A dedicated security officer should be appointed to liaise with police and local authorities. Warraich notes that many congregations will have a supermarket security guard within their ranks who might suit the role.
Other elements that entail a cultural shift are more controversial. Some mosques are reluctant to heed advice to install CCTV cameras in areas where women pray. One audience member notes that worshippers are reluctant to volunteer on Fridays if it means missing prayers. The change from open-door policies – the idea that everyone is welcome in God's house – to vetting and challenging new visitors is a painful trade-off.
"With growing risks and attacks taking place we need to be more vigilant but we shouldn't compromise our mosques being open," says Abubakr Adam, chairman of the Al-Nagashi mosque. "Nowadays we have to ensure we are covered with security measures at the front and back. But there is a risk of creating a fear factor."
Some attendees at Vauxhall suggest security measures should go further still. "Is there anything we as a mosque can have as a weapon for protection," asks a young man who does not volunteer his name, suggesting a taser might be useful. Counter-terror officers in the audience – not affiliated to Faith Associates – advise against as this would be illegal and might pose a greater threat to congregants. But Warraich notes that security volunteers could benefit from self-defence training, and that the legal system is likely to be sympathetic to worshippers who fight back against attackers.
Warraich also suggests that building bridges and lowering barriers to the wider community can be an effective security measure. If local non-Muslim people see and value their mosque as part of the community, they could be "eyes and ears" that help to guard against threats. This makes the open iftars that many mosques participate in during Ramadan a valuable community-cohesion tool. In any case Muslims have a duty to care for their neighbours, says Warraich, invoking the Hadith that there should never be a single hungry person within 40 doors of your house.
The securitisation of mosques is a relatively new and under-funded mission in Britain. There is consternation from some mosque leaders that the Home Office's promised fund for security measures has failed to materialise in time for Ramadan. Adam says Ramadan is "peak season" for threats and funding "should have been available at this stage". Baroness Sayeeda Warsi challenged the government in March to "recognise that there is a need right now" and Tell MAMA director Iman Atta says his organisation is also pushing for action to be taken to "ensure that mosques have a clear and resourced, separate framework going forward around their hard security and their safety needs".
In Vauxhall, some express sadness and are reluctant to accept that such measures are necessary. But a profound shift is taking place with new cameras, fences, and guards going up at mosques around the country. Muslims, like many other faith communities, are having to adapt to a new and dangerous landscape.