Last Week's Local Elections Show a Labour Government Is More Likely Than Ever
7 May 2019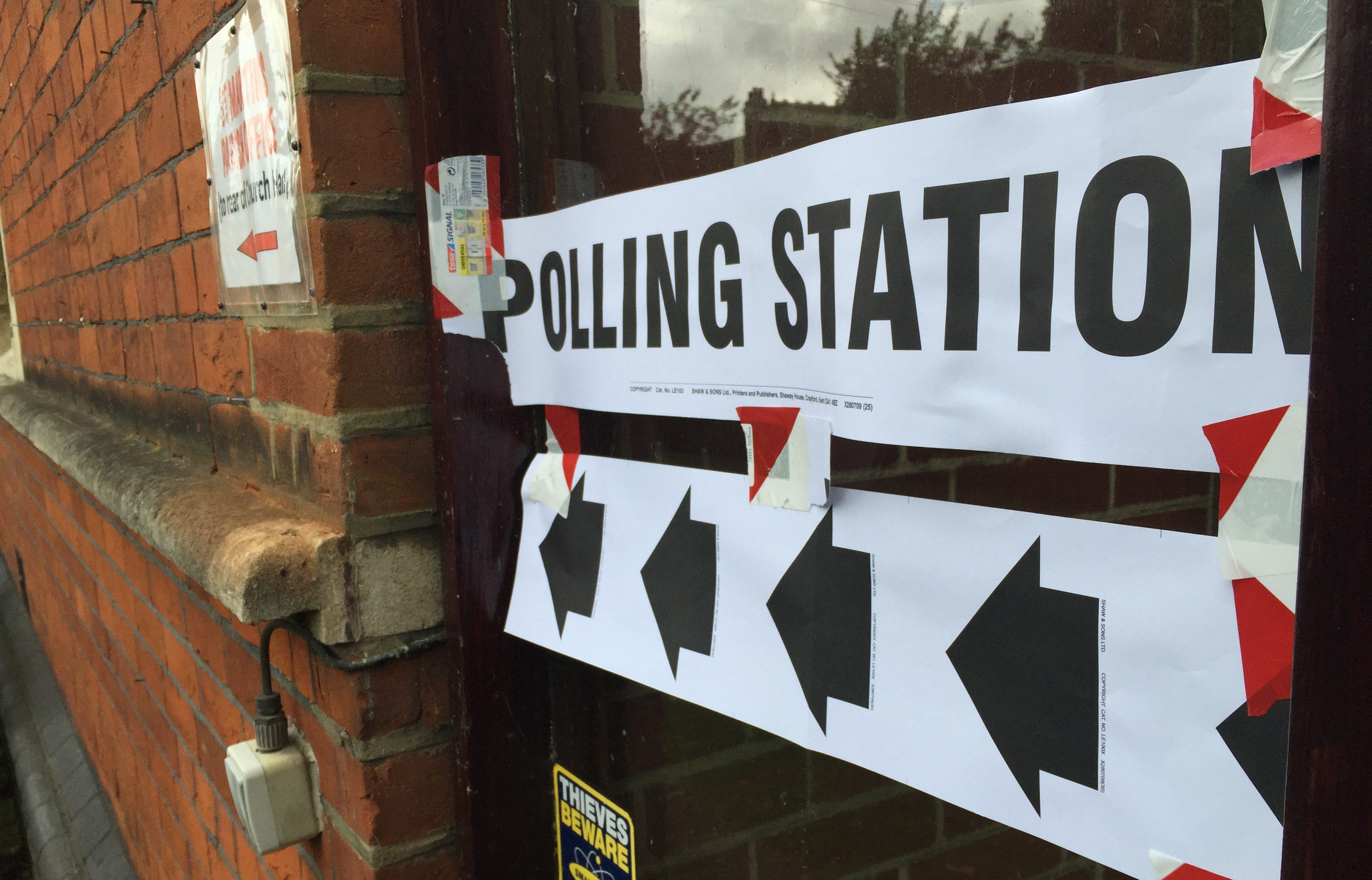 Geoff Marshall /Flickr
Last week's local elections in England, Wales and Northern Ireland saw just short of 9,000 council seats up for grabs. In a country obsessed with Brexit, now seemingly in its season finale, those results were predictably seen through the prism of Britain's departure from the European Union.
There is little doubt Brexit was one part of the story. The view among Tory leave voters that Theresa May is failing to deliver what they want likely accounted for many of the 1,330 councillors the party lost. It also partially explains why Labour failed to make major gains at the expense of their rivals. And yet Britain's withdrawal from the EU was just one variable, albeit the leading one, among many.
Less touched upon is how the recovery of the Liberal Democrats, particularly given the opportunity presented by Brexit, proved underwhelming. Such a claim may seem audacious given they gained more than 700 councillors, but their share of the vote was 19% – broadly the same as it was in the 2017 local elections. Those took place little more than a month before they amassed just 12 seats in Westminster – in a general election where their share of the vote actually dropped from the presumed nadir of 2015.
The 2003 local elections, held just months after Britain's invasion of Iraq, offers a useful counterpoint. Then, under the leadership of Charles Kennedy, the Liberal Democrats received 30% of the popular vote – a figure which remains their highest in any UK election. Far from an outlier, however, that was merely the zenith of a formidable 13 years as they averaged 26% at local elections between 1997 and 2010. To be so far below that four years after their participation in the politically toxic Coalition government – and with widespread disaffection – is surprising. The assumption they will win 30-something MPs after the next election is misplaced. Even after last week, a return to their fortunes of the early 1990s remains a distant prospect.
In addition to that, and again of concern to the Liberal Democrats, was the most surprising story of the night: the performance of the Green party. Described by Jonathan Bartley as "the biggest election night in our history" – it appears that Brexit now means the Greens are considered by many remain voters, at least in local and national elections, as a viable alternative. If turning to the Greens as a protest against the big two becomes even remotely normal, that spells disaster for Vince Cable's party. Until 2010 any setback for the Conservatives and Labour necessarily benefitted the Liberal Democrats – Westminster politics a zero-sum game. That is no longer the case.
Then there were Labour's mixed results, whose positives and negatives have both been strangely ignored by much of the media. While the party lost councillors in leave-voting northern constituencies like Sunderland and Barnsley, those remain – for now at least – relatively safe. While elements of the media are keen to emphasise how the former is illustrative of a popular shift towards backing a second referendum, 51 of Sunderland's 75 councillors remain Labour while a further 12 are Tory. Given both parties have promised to respect the 2016 referendum, the idea that the Liberal Democrats gaining four councillors (and the Greens one) demonstrates a desire for a 'People's Vote' is akin to saying the Brexit party's impressive polling reveals the public now wishes to adopt the Euro.
All in all Labour lost 82 seats. At this point in the electoral cycle, we are told, they should be doing better. What is conveniently forgotten is that the Conservatives lost their majority two years ago – obliterating any illusion such a cycle even exists. Elections for public office are not a natural phenomenon like the tide or the orbit of planets. Seven years after her premiership began in 1979 Margaret Thatcher was at the peak of her powers. Now, the Conservatives are likely to receive their worst ever result in the forthcoming European elections. Since June 2017 Theresa May has lost more votes in parliament than her six predecessors combined.
And while Labour lost councillors in northern seats that it will almost certainly retain at the next election, it gained in marginals – particularly in the south. On Worthing council, which includes the constituency of East Worthing and Shoreham – presently represented by Tory MP Tim Loughton – Labour gained five councillors in addition to the five it already had. Remarkably, all ten seats have been won since 2017 – before which the party hadn't had a single seat on the council for 47 years. The local party doubled its number of votes in the last general election, rendering the seat a marginal. When Corbynsceptics tell me his brand of politics can't win working class voters in the places Labour needs to form a government, I have a three-word response: go to Worthing.
It was a similar story in Thanet, where Labour gained 16 councillors as Ukip collapsed. If South Thanet, again a Labour target, sounds familiar that is because Nigel Farage contested the seat in 2015 – coming just a few thousand votes short. Other traditional Tory heartlands, like Folkestone and Hythe, Rother, Canterbury, Southend and Gravesham, all saw Labour councillors elected. These were solidly blue until the applecart was upturned in 2017 – and the evidence of last week is that Labour's progress in these areas continues unabated. Again, for a media previously obsessed with the changing political sands beyond Westminster, it is strange that such a shift remains broadly neglected.
The list of marginals where Labour did well extends beyond just the south-east. In Mansfield, Labour won the race for city mayor. In Swindon its share of the vote increased by 8%. Labour gained a councillor in Plymouth – which includes Johnny Mercer's seat. In Anna Soubry's seat of Broxtowe, Labour won councillors while the Tories lost them. So too in Amber Valley, Sherwood and Telford. Meanwhile Labour remained the largest party in councils like Southampton and Brighton where, for different reasons, they appeared to be significantly outflanked (in the former over closing elderly care centres, in the latter Brexit).
Given all that, it is no surprise that even the BBC determined Labour would be the largest party after a general election based on the results. Of course, even that assessment likely understates its prospects given low turnout, a perennial feature of local elections, generally overplays the preferences of older voters. Labour's newer 'base' – of private renters, students, recent graduates and BAME communities – are simply less likely to vote in anything other than elections to Westminster.
The key takeaways are clear. Firstly, there was no decisive rejection of Brexit. Those parties campaigning on the platform of a second referendum gained just 25% of the vote. Secondly, the Greens are now set to be a permanent feature of Britain's political conversation. Thirdly, Tory collapse is, if anything, under-stated by the results – which saw Labour win councillors in previously unthinkable places like Chichester and Godalming (in Jeremy Hunt's constituency). While these seats won't be competitive at the next election, it poses long term questions for how the Tories win nationally with a small party membership, an ageing voter base and a shrinking number of safe seats. Finally there is Labour, who despite the polarising issue of Brexit remain on course to form the next government.
There were major downsides for Jeremy Corbyn's party, however, and it would be remiss to ignore them.
The first is the absence of any vision of what the party wants to do in local government beyond mitigating Tory austerity – and here the Preston Model merits greater prominence than it already has. In part that reflects a systemic limit within Corbynism, a project whose theory of change hinges, for the most part, around winning a majority at Westminster and changing Britain through the levers of central government. While that is perfectly possible, indeed it is increasingly likely, in isolation it is inadequate.
The second is what to offer towns and cities like Barnsley, Sunderland and Bolsover – constituencies which for now remain safe but where Labour will be increasingly vulnerable to the ultra-nationalist right. Let down by successive governments, and decades after their industrial pomp, such places require more than just funds to revive their public services and high streets, they need a story about where they fit in with 21st century Britain.
But despite these two long-standing issues, the gains made by Labour were impressive. A major contributor has been the party's still relatively new community organising unit. In every area the team has been building campaigns – from Hastings and Rye to Broxtowe – the party made gains. An obvious next step would be expanding it further, as well as beginning to think more deeply about the party's agenda for local renewal – and what municipal socialism in modern Britain really means.