In Pictures: Thousands of Children Skipped School for Another Youth Climate Strike
by Patrycja Borecka, Charlotte England
25 May 2019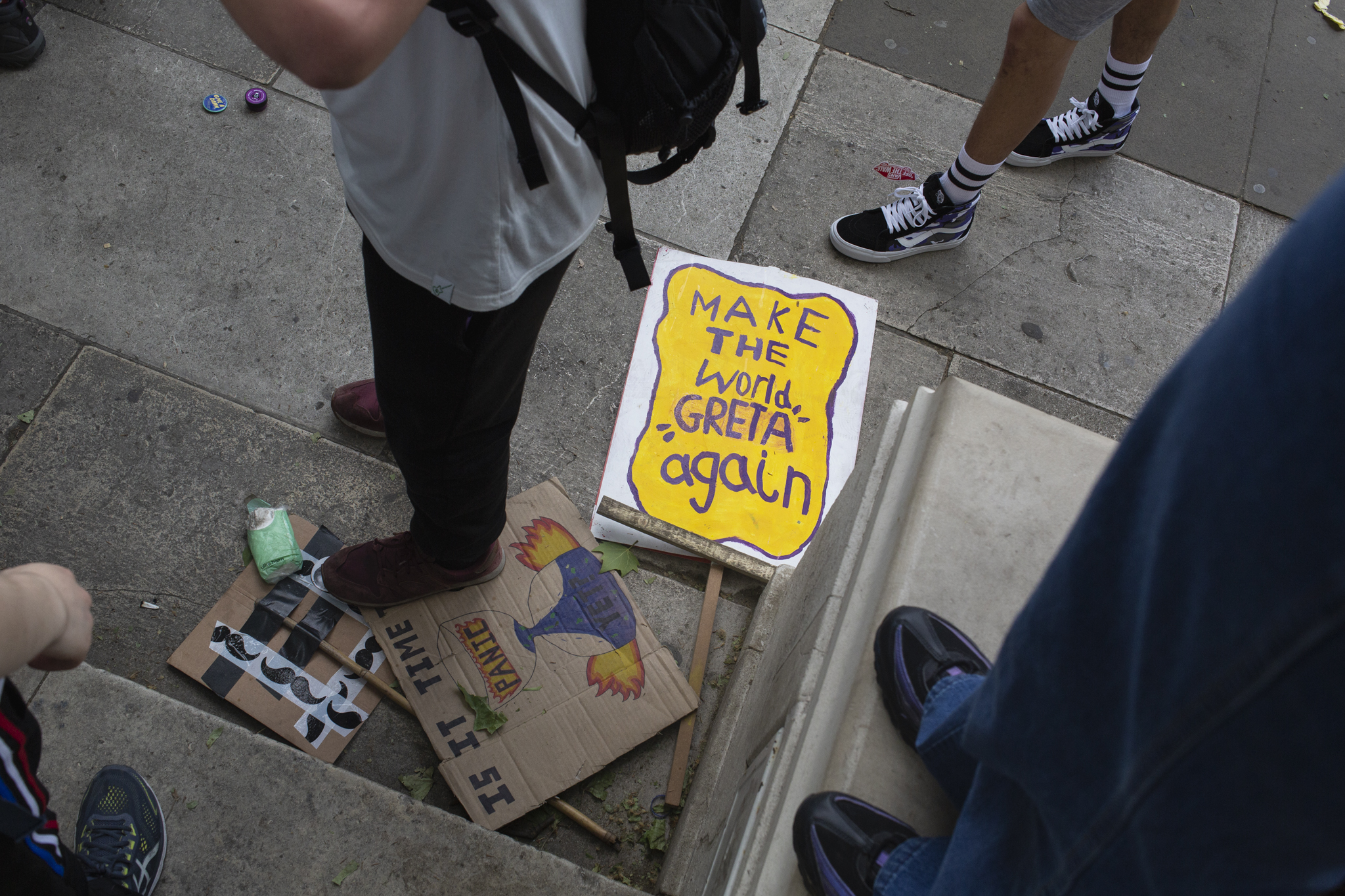 Patrycja Borecka
Trexit wasn't the only good thing to happen on Friday. Tens of thousands of young people took to the streets to demand action on climate breakdown.
In the UK, kids walked out of schools in at least 125 locations, spanning the length and breadth of the country, according to organisers from the UK Student Climate Network (UKSCN). Meanwhile, worldwide more than 1,600 demonstrations took place, in over 120 countries, with hundreds of thousands of young people taking part.
The largest UK strike took place in London, where an estimated 10,000 young people marched on the Department for Education, before moving toward Parliament Square and Downing Street.
Other large demonstrations took place in cities across the UK including Edinburgh, Cambridge, and Bristol where students staged a die-in to protest against a planned expansion of the city's airport.
This month's day of action – the fourth so far – focused on the UKSCN's demand for reform of the education system 'to treat the climate and ecological crisis as a priority'.
The Labour party announced on Friday plans to review the curriculum, and to make the climate emergency a core part of what children are taught from primary school onwards.
16-year-old Joe Brindle said the announcement was an "important step forward for the climate justice movement".
"Learning about the climate crisis cannot be understated because we need to have the knowledge and tools to address the climate crisis," he said.
"But this also has to go beyond education. We need to halt climate time-bombs like fracking, the new deep coal mine in Cumbria and the third runway at Heathrow. And importantly we need strong action from all parties to boost renewable energy, create green jobs and address the vast inequalities in our society."
Patrycja Borecka joined climate strikers in London to photograph the action.