In Pictures: The Protest Trump Called 'Fake News'
by Patrycja Borecka, Charlotte England
5 June 2019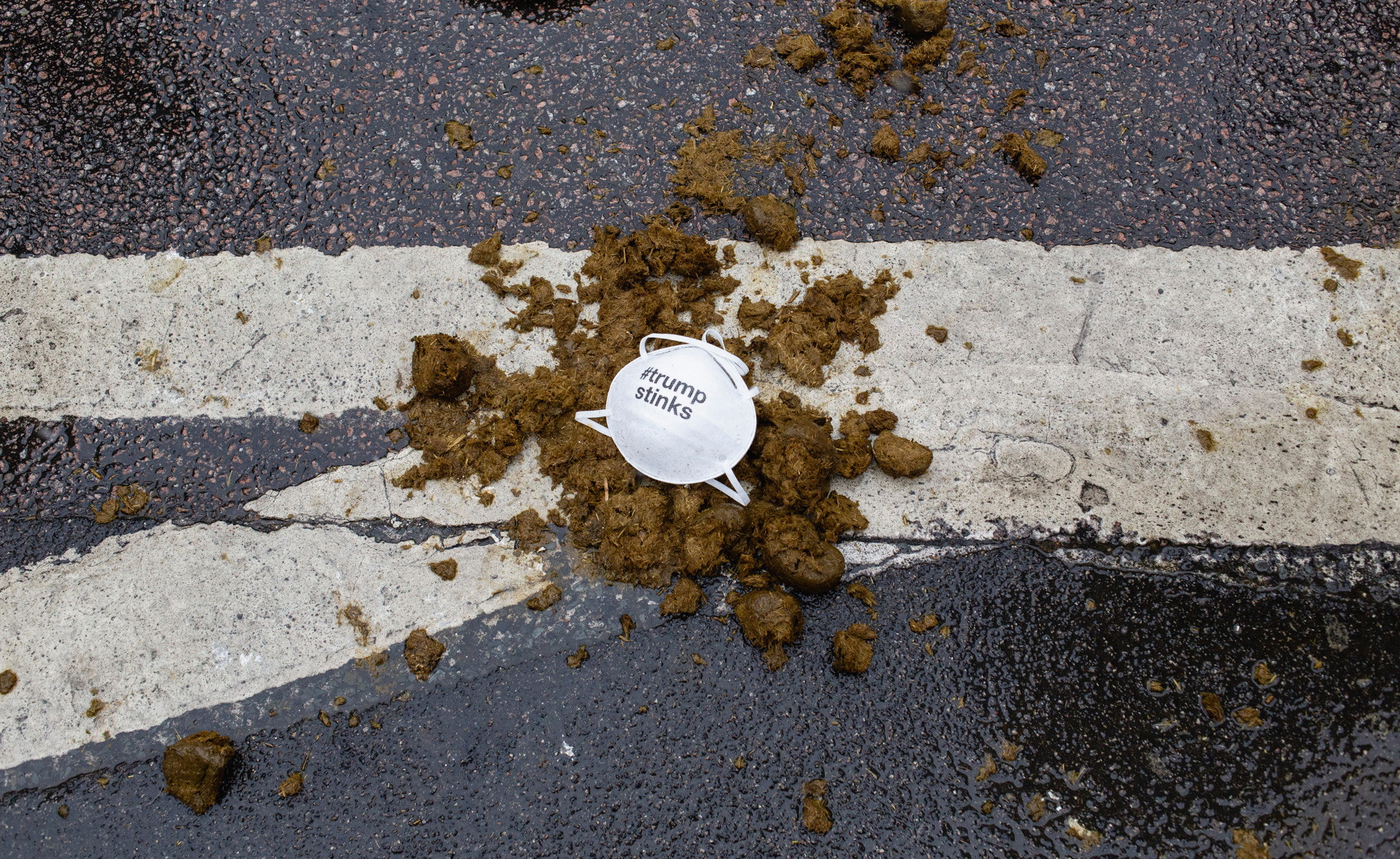 According to Donald Trump, thousands of people have taken to the streets to cheer him on during his UK state visit so far. Meanwhile, anti Trump protests are "fake news". 
Several thousand people protested Trump's arrival in London on Tuesday, according to numerous different sources. Yet the US President described the demonstration as "a very small group of people put in for political reasons", in a statement he made on Wednesday morning while prime minister Theresa May nodded along beside him.
The US President later took to Twitter, claiming:
"I kept hearing that there would be "massive" rallies against me in the UK, but it was quite the opposite.

"The big crowds, which the Corrupt Media hates to show, were those that gathered in support of the USA and me.

"They were big & enthusiastic as opposed to the organized flops!"
Yet police and journalists say thousands of people marched in London, with the Met estimating there were at least 10,000 protesters in and around Trafalgar Square.
Meanwhile, Scotland Yard told the Independent the 3,000 officers it deployed were easily outnumbered by protesters.
Organisers from Together Against Trump claim to have counted closer to 75,000 people –  although Novara journalists who were at the protest say this might be stretching the truth a little.
A small number of pro Trump protesters crashed the anti Trump demo, having failed to organise their own rally. They were so outnumbered the police locked many of them in a Wetherspoons pub, allegedly for their own safety. It was a far cry from Trump's description of supportive crowds showing 'tremendous spirit', 'great love' and any desire for 'an alliance' with the US President.
Furthermore, the irony of barricading Trump fans in the Brexit loving budget pub generated substantial press coverage, making the President's claims that the media ignored pro Trump crowds also untrue.
Photographer Patrycja Borecka captured the protest Trump called 'Fake News'.