In Pictures: Thousands of People Protest As Boris Johnson Is Made Prime Minister
by Patrycja Borecka
25 July 2019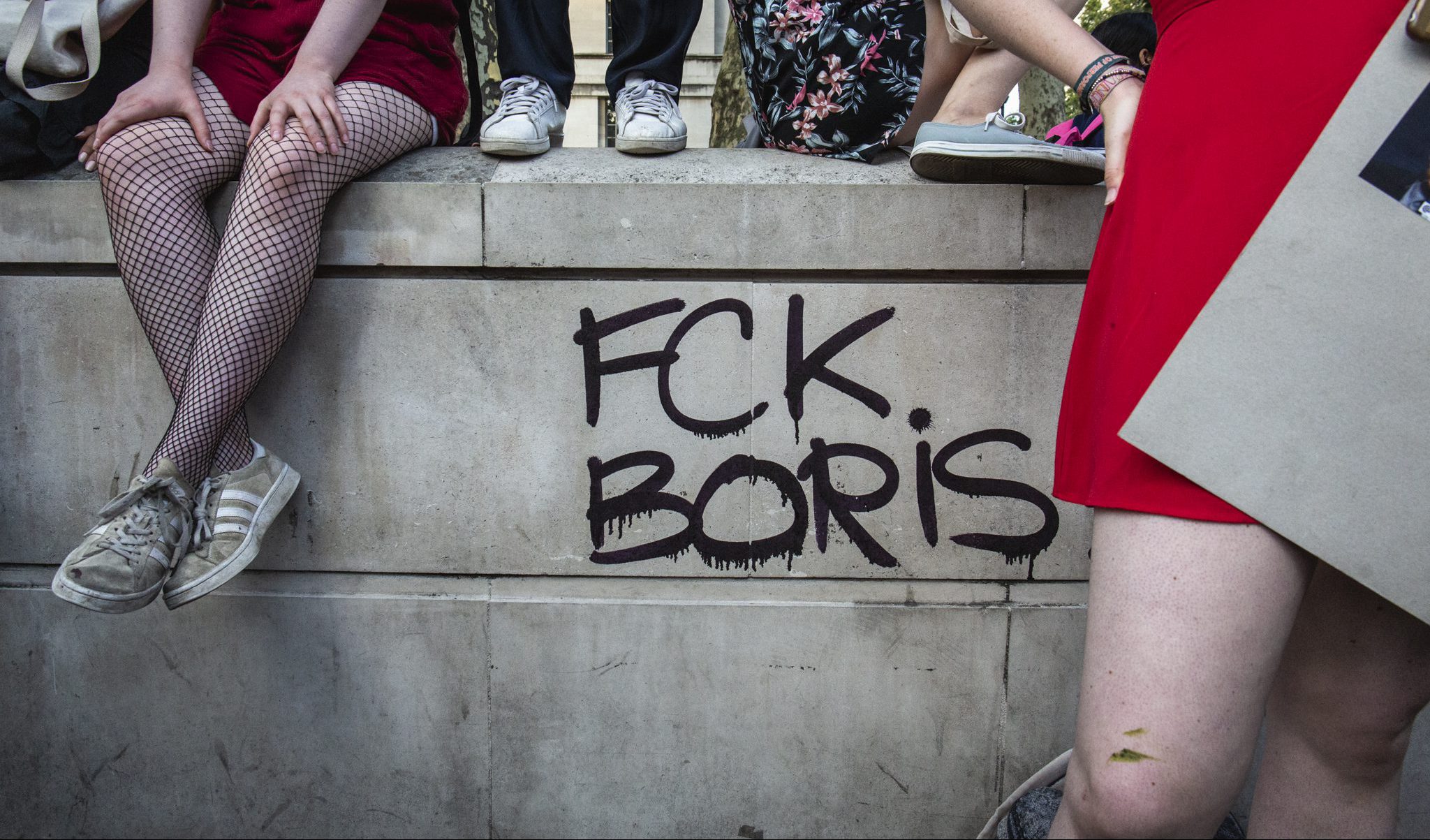 Several thousand people took to the streets of London on Wednesday to express their dismay, fury and defiance as Boris Johnson became Britain's new prime minister with the explicit support of less than 0.25% of the electorate.
Enraged that a man known for lying, misogyny, homophobia and racism could be chosen to lead the country by just 160,000 Tory party members, without a general election, the young crowd marched from Russell Square to Downing Street yesterday evening, growing in number on the way.
Patrycja Borecka went to take pictures.