Greece's New Government Is Cracking Down on Anarchists, Drug Dealers and Refugees
9 August 2019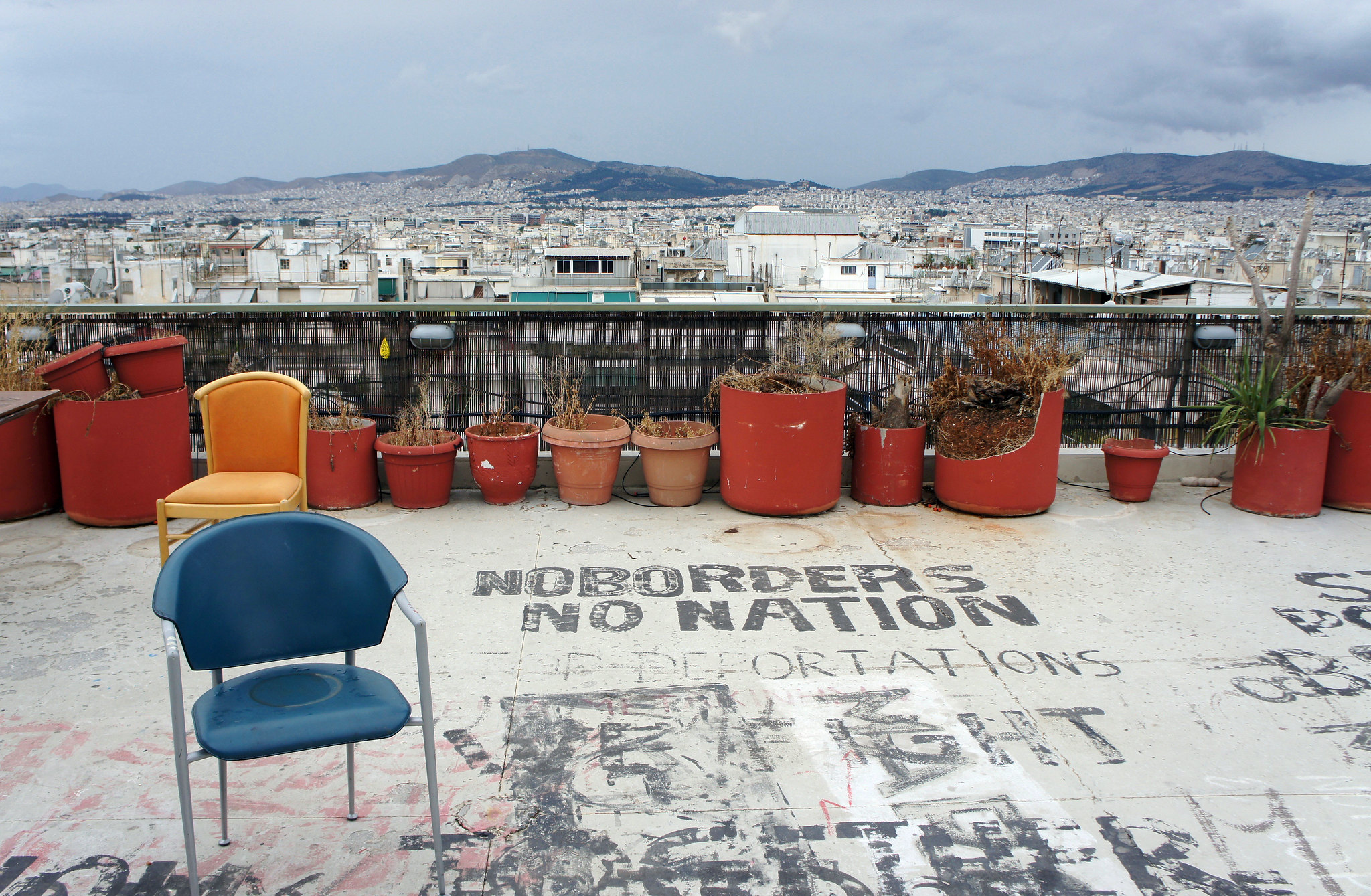 Flickr: malstad (novara.media/2YUbkEl)
Following a landslide election win last month, Greece's new centre-right government is cracking down on a "lawless" Athens neighbourhood known for leftwing activism and migrant solidarity networks. With backing from prime minister Kyriakos Mitsotakis, police have used the prevalence of illegal drugs and an alleged terrorism threat to justify a series of raids and evictions across the Exarchia area of the Greek capital. But instead of routing out terrorists and dealers, residents say the authorities are targeting refugee housing, leaving hundreds of vulnerable people with nowhere to go. 
As a centre of leftist struggle, Exarchia has long been notorious as a site of violent clashes between its anarchist residents and the Greek police. But less well documented are its thousands of refugee inhabitants, who for years have taken shelter in the neighbourhood's numerous squatted houses, shops and hotels. In the face of chronic neglect by the Greek government, this is often their only option aside from sleeping rough or being confined to an inadequate and overcrowded refugee camp.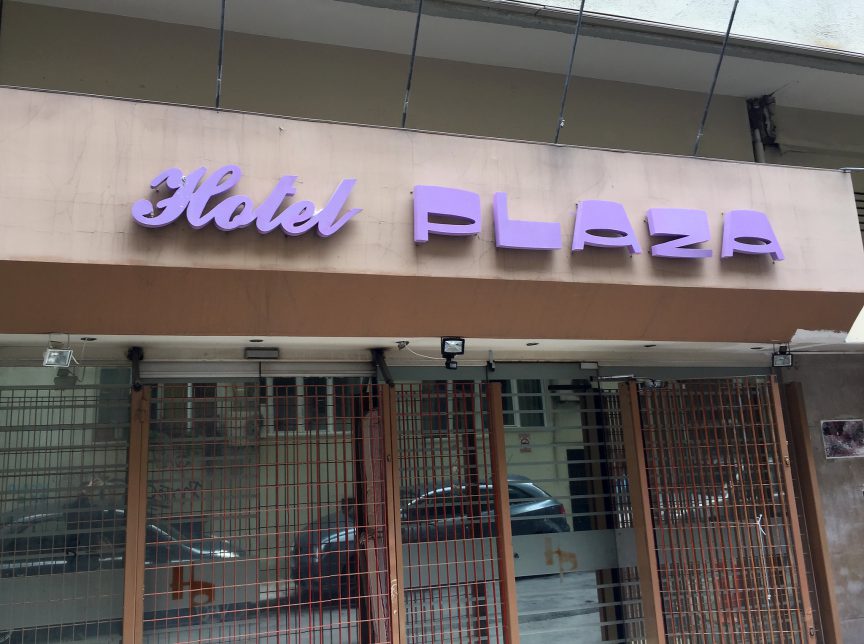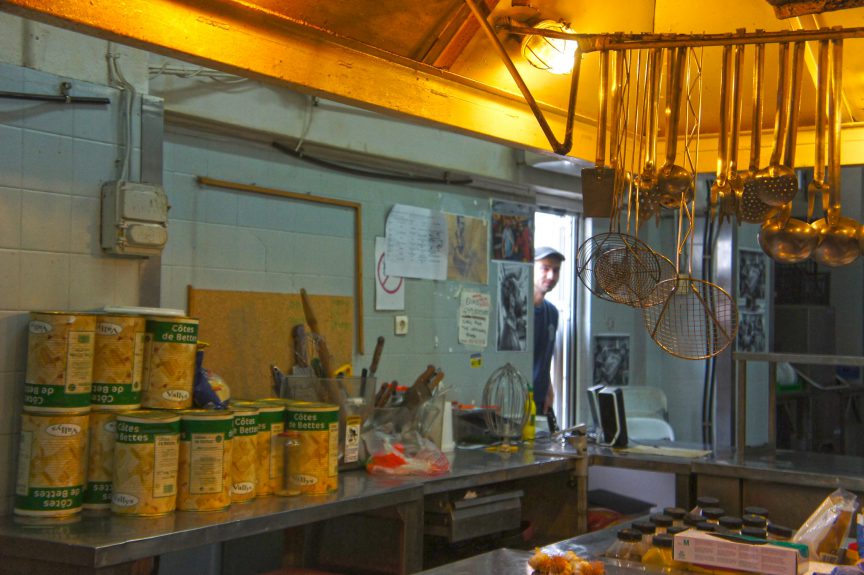 Several refugee squats have developed into well-established, self-administered shelters, which are run democratically by residents and supported by international and local volunteers. Others are run by Exarchia's anarchists. The largest and most famous squat, City Plaza Hotel, was established in 2016 and housed up to 400 people at a time before it closed on 15 July. Under the left-wing Syriza government, which ran the country from 2015 until early this July, Exarchia and its squats were left largely alone, but as the Greek electorate has become increasingly tired of hosting an unequal share of Europe's refugees, rightwing politicians have sought to curry favour with voters by taking a less tolerant approach.
Two large squats were evicted in the run-up to the July election, leaving hundreds of people on the streets. Refugee news initiative 'Are You Syrious' reported that on 11 April around 80 people, many of them children, were held at an Athen's police station following the eviction of Exarchia's New Babylon and Azadi squats. Other residents were transferred to refugee camps and not allowed to leave. Those who were able to make it back to their old homes were prevented from entering by police, despite all their belongings being sealed inside. 
After this first wave of evictions refugees protested against the raids, occupying Athen's central Syntagma Square for three days with banners that asked for material support from the Greek government and the EU, as well as humanity. 
Mohsen, a photographer from Afghanistan who was at the demonstration, told Novara Media that he believed the police were "just showing off" – throwing their weight around to make a point ahead of the election.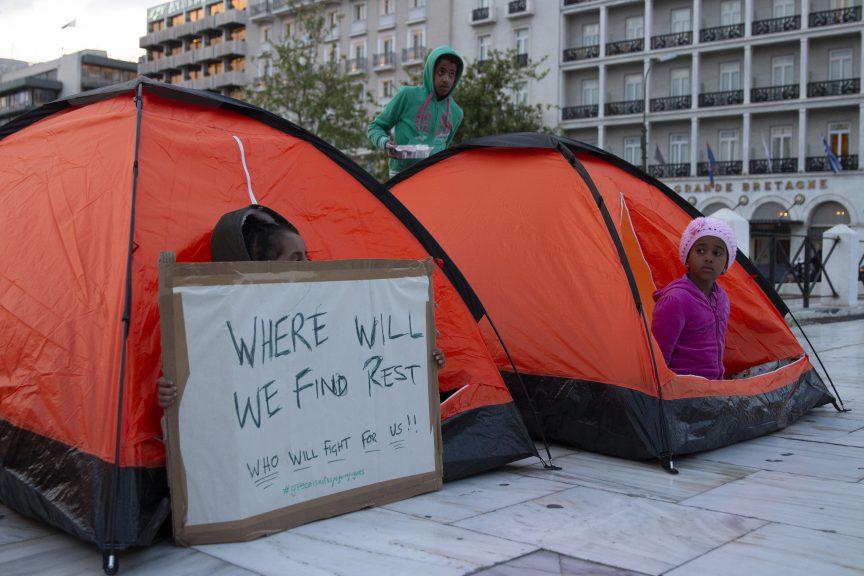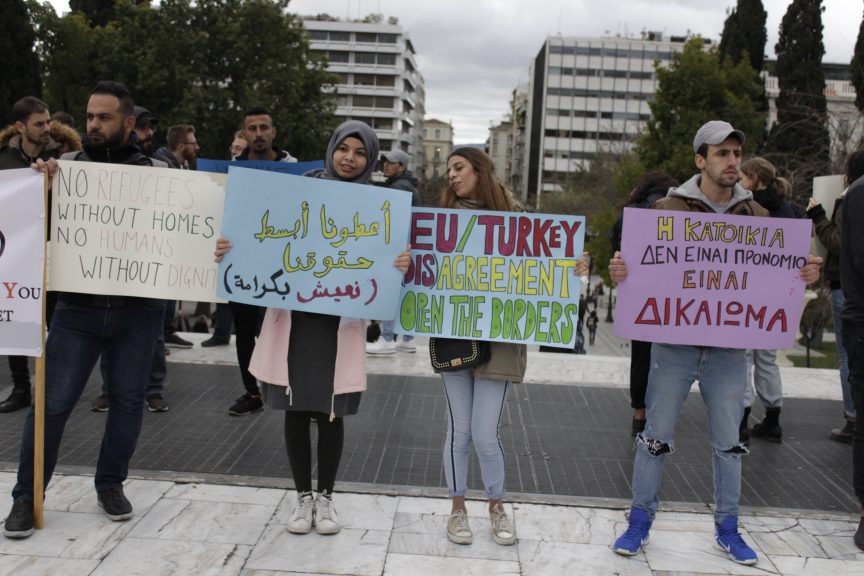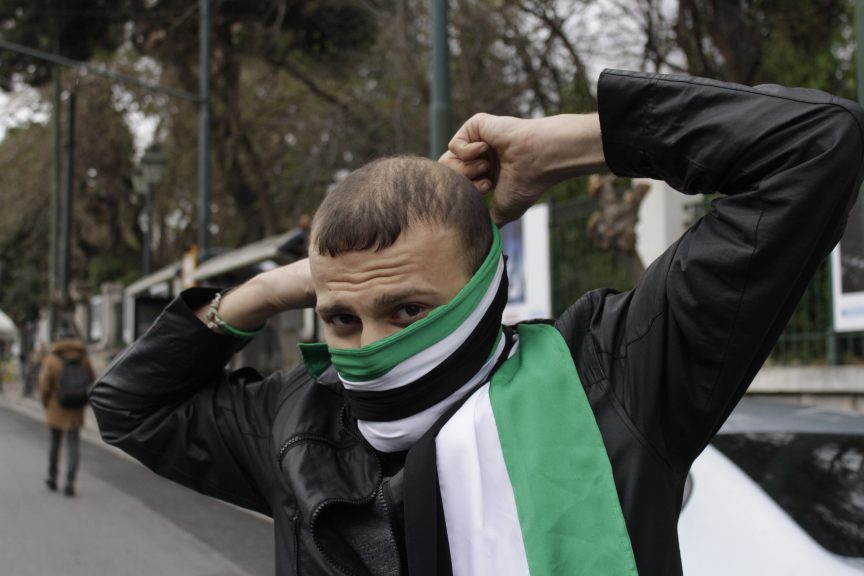 Since the 7 July ballot things have only got worse, with the liberal conservative New Democracy government serving two more eviction notices in under a month. According to Harry (not his real name), a long-term volunteer from the USA, authorities have cut off the water and electricity supply to Hotel Oniro – a refugee housing project that hosts around 75 people, including children – and another similar squat, Notara 26.
Harry said there are rumours that the Egyptian owner of Oniro is hoping to provide a month's accommodation to all the residents elsewhere, but refugees in Notara are likely to be less fortunate – they are expecting dawn raids, which will leave them with nowhere to go. 
"Squats are prepping for coming evictions by creating plans to limit panic, protect children and dispose of any materials that might be considered dangerous in the eyes of the law," Harry said, listing ordinary items like empty beer bottles, kitchen knives and lighters as things the Greek police sometimes argue are intended to be used as weapons.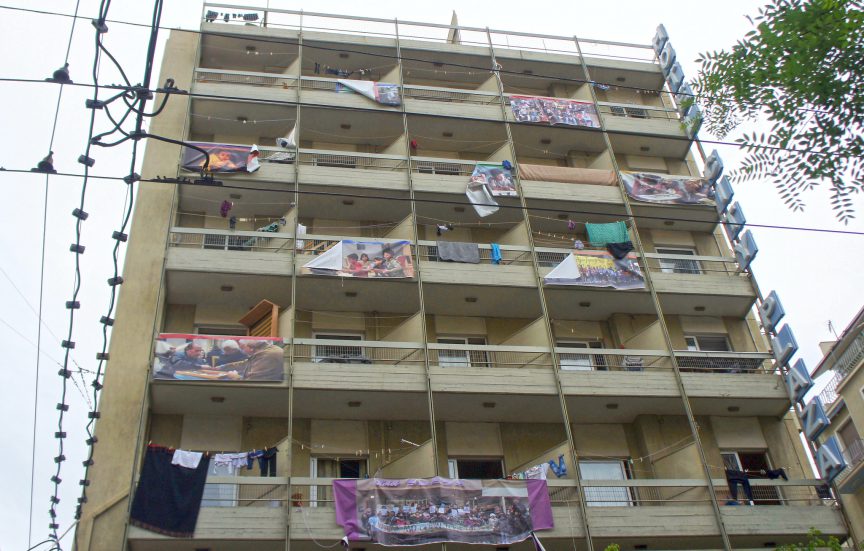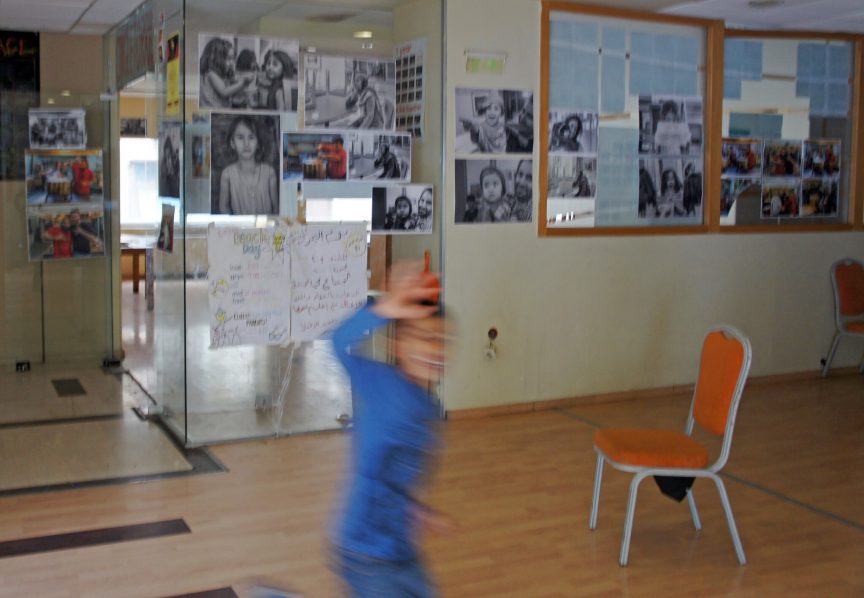 Increasingly refugees – and race more broadly – are politicised in Greece, as they are across the continent. In the case of Exarchia, evicting refugee housing is an easy way for the Greek government to win votes from concerned locals who want to see the area 'cleaned up', as Mitsotakis promised in 2017.
Last year, hundreds of residents signed a letter appealing to the government to "intervene and put an end to crime" in the neighbourhood. While an anti-drug agenda has provided a partial cover for the current operation, scratch away the surface and it seems that removing black and brown people from the city centre and sending them instead to Athen's Eleonas and Skaramagas refugee camps – where refugees are contained, out of sight and on the edge of town – is a major motivating factor.
The EU Dublin III agreement, which rules that asylum claims must be processed in the country of first arrival, places significant pressure on Greece because of its peripheral location in the bloc. Greek voters are increasingly tired of having to accept what they feel is an unfair number of refugees compared to richer western European countries that are better resourced to process claims and resettle people. 
In a bid to snatch votes from the far-right Golden Dawn party, New Democracy deployed anti-migrant rhetoric during the election period, with politicians like deputy spokesman Konstantinos Kyranakis campaigning on the promise that social benefits would be reserved for "Greek Citizens" alone and Mitsotakis criticising former prime minister Alexis Tsipras for failing to stick to the Turkey deal – a 2016 agreement between the EU and Turkey to send back migrants who arrive in Greece and either do not apply for asylum or have their claim rejected.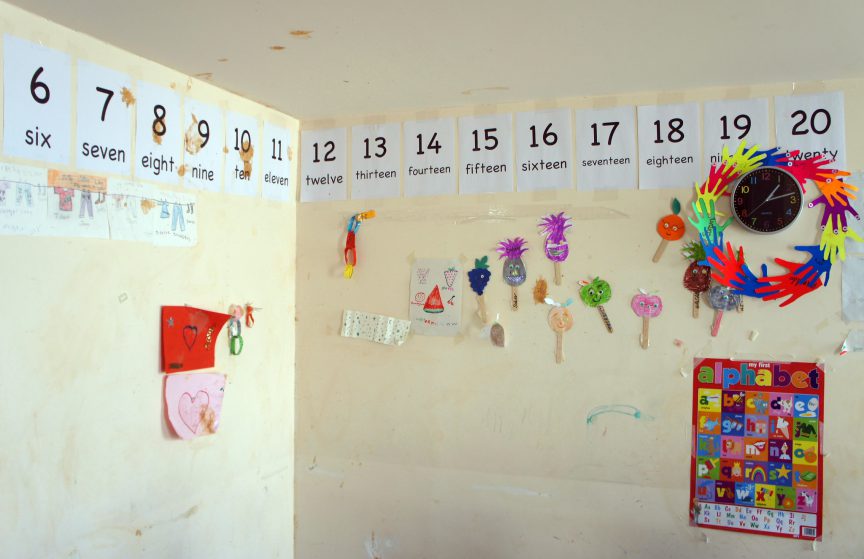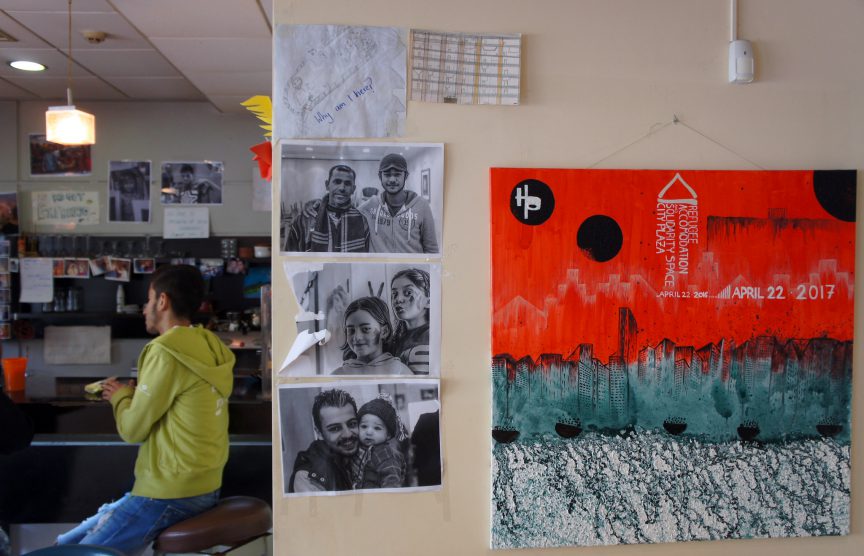 Although the politicisation of refugees peaked in the recent election, migration has been used symbolically on both sides of the political struggle in Greece for years – as a tool to promote ethno-nationalism excusing violent border controls on the one, and to champion heterogeneity with open borders on the other. Often refugees are caught in the crossfire. In the past three years residents of the squats in Exarchia have faced violence from all sides, with volunteers and residents reporting attacks by fascists and by fringe groups of racist anarchists who want to "reclaim" the neighbourhood for anarchists only, along with an increase in police brutality.
While some anarchist groups work in solidarity with refugees, there is also a tension between the ideological goals of the anarchist project on the one hand, and the real need for refugee protection on the other. Although many of the squats are self-determined, plenty more are controlled by anarchist groups, including City Plaza before its closure. Both Mohsen – who was living in City Plaza when Novara Media interviewed him in June – and international volunteer Harry pointed out how the squats serve a purpose for the anarchist groups that support them, as well as the refugees they house. Giving the example of threatened squat Notara, Harry said the anarchists were keen to keep it open "for nothing more than symbolism".  He implied their primary concern may be avoiding being evicted from the area themselves, and refugee accommodation is a way to attract support and garner sympathy. 
"International solidarians have flown in to support it [Notara] and they've [the anarchists] been doing free breakfasts from 4-7am outside the squat," he said. "They call this 'breakfast of resistance' as this is the time when the evictions occur, so they've been using it as a lookout or way of drawing attention to the issue".
If Harry and Mohsen are correct in their observations then in Exarchia refugees are yet again being used as a tool in a political struggle and denied agency.
While aligning themselves with refugees is beneficial to anarchist groups because it wins them popular support and mobilises international volunteers, it may not be beneficial to the refugees. The link between Exarchia's anarchists and the refugee squats has afterall legitimised the current raids, which are are being made under the governments 'pledge to work hard to restore a sense of public security in the area'. Mohsen explains that the April raids, for instance, evicted families from their homes but linked it to an unrelated drug-bust further down the street.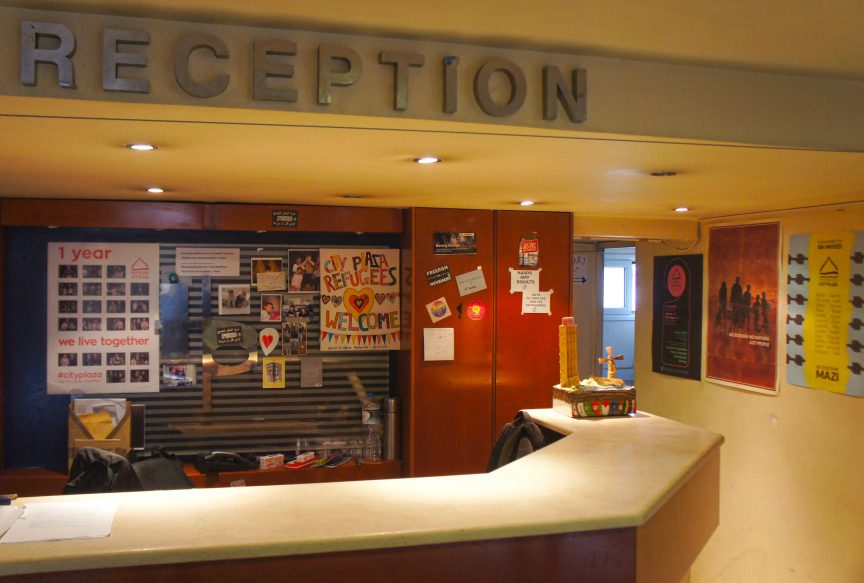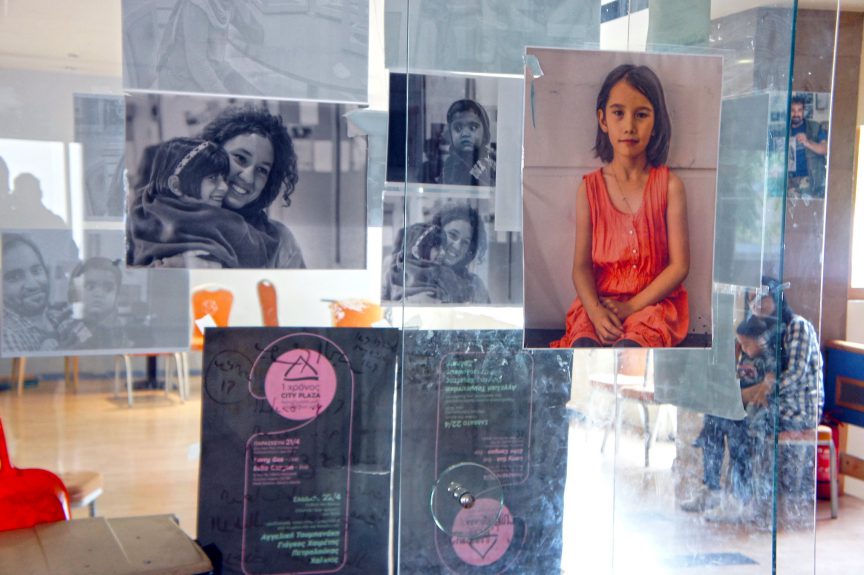 Securitisation is a clever card to play, allowing the government to avoid any uncomfortable questions about refugee rights and protection. Really, the eviction of Exarchia's refugee squats is just the latest in a series of violent bordering processes used to make access to Europe more difficult for people from the Global South. As illegal aliens living in illegal buildings in Athens, refugees have no legal leg to stand on. Mohsen emphasises that with the stigmatisation and lack of political power that comes with the label 'refugee' agitating for change is particularly difficult. 
The best hope for refugees in Exarchia is that solidarity NGO's might be able to appeal to the EU that the Greek Government is not fulfilling its humanitarian obligations. This seems unlikely to happen, however, when the EU itself is so hostile to refugees. A sustainable outcome would see wealthier EU countries resettling asylum seekers. However, this will be a tough line to sell considering the nature of racialised border policies in Europe. 
Meanwhile a grassroots and innovative solution to Athen's refugee housing crisis will soon be lost completely.