Dead on Arrival: Why Johnson's Irish Border Proposals Don't Offer a Way Around the Backstop
10 October 2019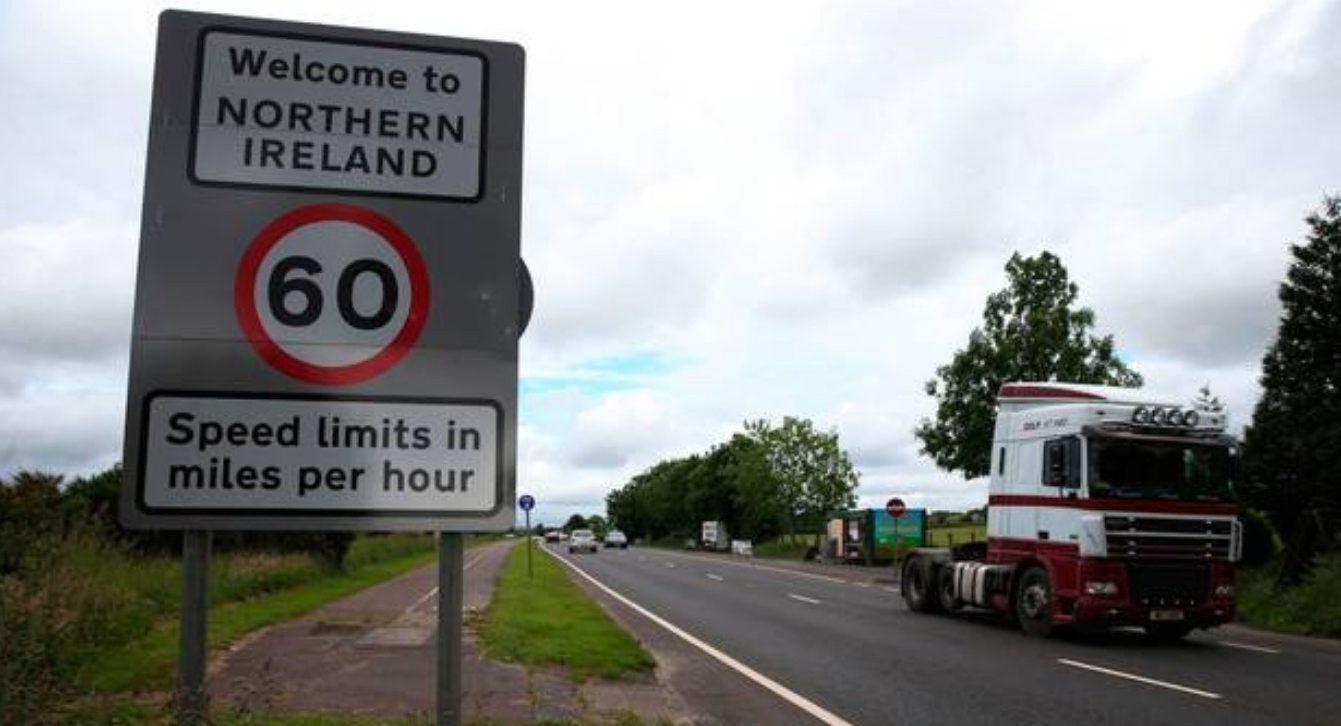 via Slugger O'Toole
"…Ireland owes this country no concessions, it owes it no quarter, it owes it nothing," said Bonnie Greer during a Question Time debate on Brexit.
The American-British playwright and novelist provided perhaps the best summary of the Irish political mood in British media since the start of the UK's efforts to leave the EU. Importantly, she demonstrated to a UK audience just how unlikely Johnson's proposed deal is to succeed.
Where are we?
Last week, Boris Johnson set out his proposals for a "broad landing zone…in which a deal can begin to take place" in a letter to Jean-Claude Juncker and to the members of the European Council. This letter primarily dealt with finding an alternative to the backstop – the proposed framework under which Northern Ireland would stay in the EU customs union and under the EU's regulatory framework. The backstop had previously been agreed to by Theresa May's government, but she was unable to secure commons support for such an arrangement. This was in large part due to the influence of the Democratic Unionist party, which opposed the backstop due to concerns that it would create political divergence between Northern Ireland and Great Britain, weakening Northern Ireland's place in the United Kingdom.
In spite of the unpopularity of the backstop among within the Conservatives and the DUP, they have so far been unable to provide an alternative that would not necessitate the construction of a 'hard border' (involving infrastructure such as check-points) between Northern Ireland and the Republic of Ireland. Furthermore, should Northern Ireland enter some sort of regulatory divergence from the EU, it would severely compromise the economy in NI, which relies on cross-border trade for a third of its exports.
What are the proposals?
The UK government's proposal is comprised of three main points:
Northern Ireland will remain in the EU's regulatory framework for all goods (including agri-foods). This means that goods produced in Northern Ireland have to be manufactured according to EU regulations, while goods produced in Great Britain would be produced under UK regulations. Johnson's letter says this would eliminate the need for all regulatory checks, which it would.
Because this means that Northern Ireland would be subject to regulations made by a transnational governing body which it could not vote for, Johnson has proposed that the NI Executive and Assembly would have to give consent to the regulatory alignment during a transition period and once every four years afterwards.
Northern Ireland would leave the EU customs union, along with the UK. The customs union is the EU trading bloc in which countries agree not to impose tariffs on each other and agree to impose the same tariffs on other countries. This means there would still have to be customs checks on goods entering the Republic of Ireland from NI.
What should we make of this?
These proposals do represent progress insofar as the Conservatives have reigned in their refusal to allow any sort of regulatory divergence between NI and the UK. It is also a good sign that the DUP has been forced to bow to pressure on its 'blood red line', for which it is already taking criticism from smaller unionist parties such as the Traditional Unionist Voice (although the fact they received no support from the NI business community probably demonstrated that business interests still feel the DUP has bot gone far enough). Were Johnson's deal to succeed, NI would be in a better place than if the backstop were abandoned entirely. This is because trade with the Republic would face fewer restrictions than if regulatory checks were put in place.
However, Johnson's alternative proposals should not therefore be taken as an acceptable compromise. Under the proposals a border infrastructure would still be inevitable, because Northern Ireland would still be taken out of the EU customs union, necessitating some sort of border checks. This is because goods from Great Britain or another country may be sold to NI and then moved across the border to be sold in the Republic, which would mean those goods would be subject to EU tariffs. Goods entering the Republic of Ireland from Northern Ireland would therefore need to be checked, as confirmed by the Irish tánaiste (deputy PM) Simon Coveney.
Johnson's letter suggested these checks could be carried out away from the border, but as was demonstrated in documents leaked earlier this year, such proposals are likely to be wholly inadequate. A border infrastructure would therefore be an inevitable consequence of Johnson's proposals, which would in turn be incredibly damaging to the Northern Irish economy, particularly given the prevalence of small and medium sized firms and farms which may not be able to absorb the additional costs of having to pay tariffs on cross-border trade.
The second major issue will be the veto power given to the Stormont Assembly. Under the prime minister's proposals, the Stormont Assembly would effectively have the power to refuse or accept regulatory alignment with the EU, meaning the DUP may yet choose to reject regulatory alignment with the EU. Even though the DUP only holds 28 out of 90 seats in Stormont, it could use a mechanism known as a petition of concern to require that proposals gain support from both unionists and nationalists in Stormont. Whilst the DUP is a minority in Stormont, with the support of the TUV's one MLA and any one other unionist MLA the DUP could force NI out of the EU's regulatory framework, effectively meaning the backstop will have been abandoned.
What happens next?
The issues presented by Johnson's plan meant it was dead on arrival in Dublin. While Irish taoiseach Leo Varadkar accepted that the concessions offered by the UK government represented a shift in the right direction, he also refused to accept that they could form what Johnson called a "broad landing zone". Put simply, Ireland does not see any reason why it should be forced to compromise or to accept any sort of hard border. After all, it owes the UK nothing, as Bonnie Greer put it. This is Dublin's own 'blood red line' – one on which it is unimaginable that the Irish government would cave in. If the UK wants to leave the EU with a deal, it is going to have to accept the backstop, whether the Tories like it or not.
Patrick Geddis is a finalist at Queen's University Belfast and works for a policy monitoring and public affairs firm.