Tory Candidate Faces Questions Over App That Charged Food Banks Hundreds of Pounds
11 December 2019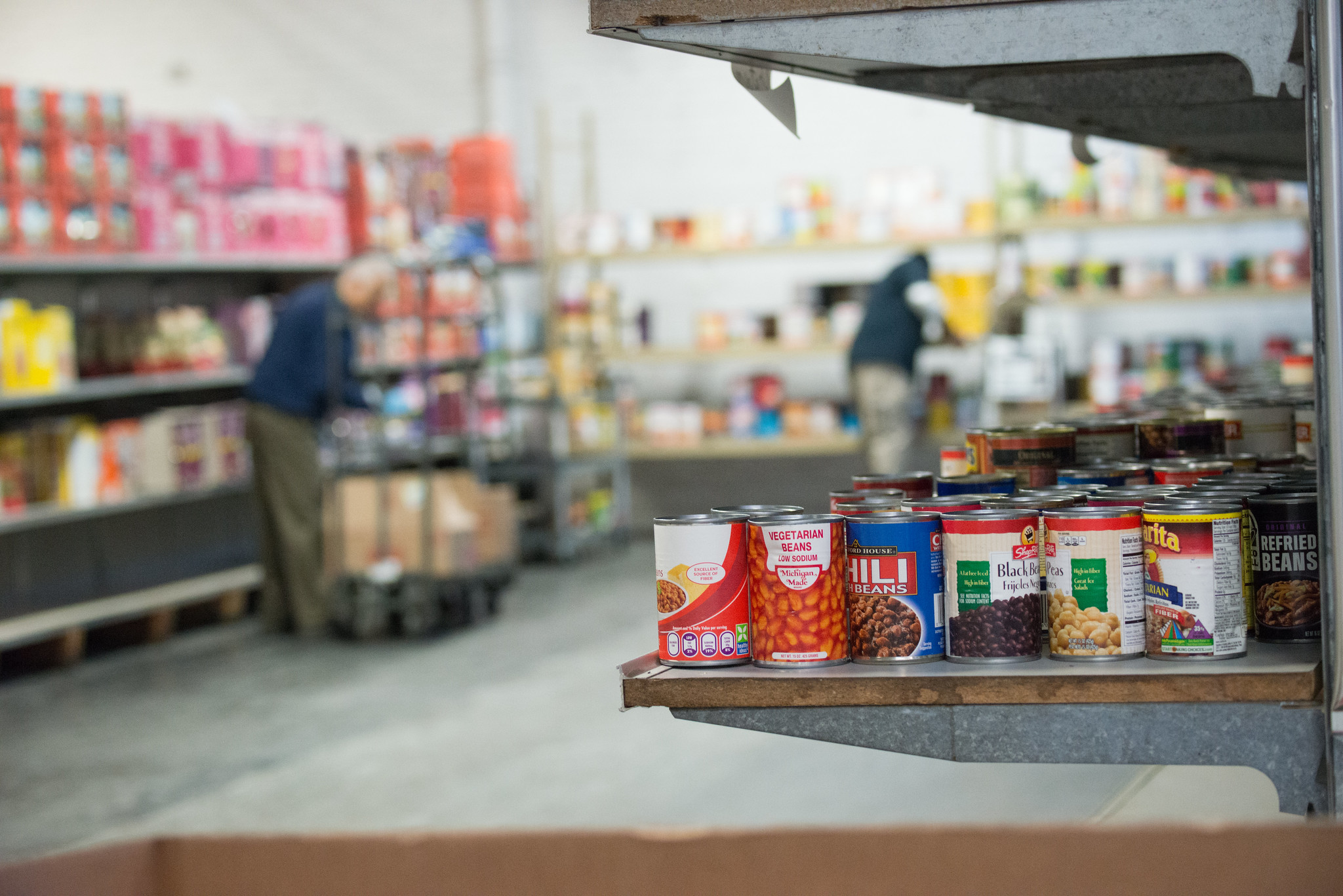 USDA Photo by Lance Cheung.
A Conservative party candidate is facing questions over whether she sought to profit from Britain's hunger crisis with an app that charged food banks hundreds of pounds to promote lists of items they need from donors.
Miriam Cates, who is standing in the marginal Penistone and Stocksbridge constituency in South Yorkshire, launched the Foodbank app in 2014 through her company Redemption Media, which she runs with her husband, Dave, Novara Media has learned.
The app charged food banks a £360 subscription fee for two years and allowed them to post "shopping lists" for people interested in donating, according to its website.
A blog post on the Redemption Media website claims an initial 40 food banks signed up to use the app. 63 are currently listed.
Since Novara Media contacted the Conservatives' press office about the app, the website has changed its pricing description. It now offers a one-off set-up fee of £180.
Dave Cates' LinkedIn profile boasts that the "highly successful" app has been used by approximately 15% of all food banks across the UK, though there is no other evidence for the claim.
Francyne Johnson, the Labour candidate in Penistone and Stocksbridge, said: "This revelation is deeply worrying, especially when you consider how the use of food banks has increased massively due to Conservative party policies."
It is estimated that there are at least 2000 food banks currently operating in the UK, up from fewer than 100 when the Conservative-led coalition government came to power in 2010. This expansion has been fuelled by an enormous rise in food poverty in the UK over the past decade, as a result of Conservative austerity policies.
The Foodbank app website lists its copyright holder as Donate Technologies, a company wholly owned by David Cates, but until 10 December 2019 the website's terms still listed Redemption Media as the owner-operator.
Donate Technologies, which is described on the Foodbank app website as a 'social good company', was incorporated in 2015 as a private company limited by shares. It has never reported a profit. However, Donate Technologies' incorporation came over a year and a half after the app's launch by Redemption Media, and it would appear Redemption Media was responsible for operating the app until that time.
Redemption Media is a profitable company which says it has undertaken work for clients including the pharmaceutical companies AstraZeneca and Novartis. Redemption Media's publicly-available accounts do not disclose the company's income sources.
It is not clear whether the Cateses ever profited from the Foodbank app's launch under Redemption Media, but the app's pricing structure and nationwide roll-out suggest Redemption Media would have received revenue from food banks that signed up to use it.
The app's own listings suggest it may have flopped in recent years, failing to retain food banks as active customers despite initially attracting a number of sign ups. According to the app, only 19 food banks made an update in 2019.
Johnson said: "Food banks are charitable services often run by local churches and charities helping the most vulnerable in society, and any attempt to profit from them would be appalling.
"I have worked with families in Penistone and Stocksbridge who are struggling to scrape together the bus fare to even get to the food bank because of the severe hardship caused by the Tory government."
Novara Media approached Miriam Cates's campaign team for clarification or comment, but they did not respond to our email or telephone requests.
On 10 December the Conservative press office declined the opportunity to comment on Miriam Cates' involvement with the Foodbank app, and did not respond to further offers to clarify matters.
Ben Miskell, a Labour Sheffield city councillor, said: "Food bank use has skyrocketed in Sheffield since the Tories came to power and it's disappointing to hear that Miriam's campaign haven't answered the question[s].
"To end poverty in this country we don't need apps that allow people to donate to food banks, we need a Labour government to reverse austerity that's literally killing people in this country."
The Trussell Trust, the largest food bank network in the UK, handed out around 1.6 million food packs in 2018/19, compared to just 41,000 food packs in 2009/10. It has reported a 73% increase in distribution in the last five years, with Conservative benefit cuts, universal credit delays, and rising poverty after a decade of austerity all believed to have contributed to the busiest year in the charity's history in 2018.
The Trussell Trust said it did not have a relationship with the company behind the Foodbank app but it was aware of the app.
A spokesperson said: "Food banks in our network are individual charities with their own governing structures and finance processes, so while we know that some have taken the decision to sign up to this app, that's a food bank by food bank decision – we haven't heard from that many food banks that they're involved so we don't think it's a massive number, but [we] don't have centrally held data on this."
She added: "Essentially, we haven't endorsed or frowned upon the app because we see it as a food bank level decision as to whether the service makes a difference to donation levels."
Penistone and Stocksbridge is being viewed as a key marginal in Thursday's general election. In 2017, Angela Smith won the seat for Labour with fewer than 1400 votes. In February this year she resigned from the Labour party to form The Independent Group, later joining the Liberal Democrats. In this election she is contesting Altrincham and Sale West.
The authors would like to thank Joshua Carroll.
Charlotte England is head of articles at Novara Media.
Craig Gent is head of operations at Novara Media.