The Man Behind the Keir Starmer Campaign, and His Links to Owen Smith
23 December 2019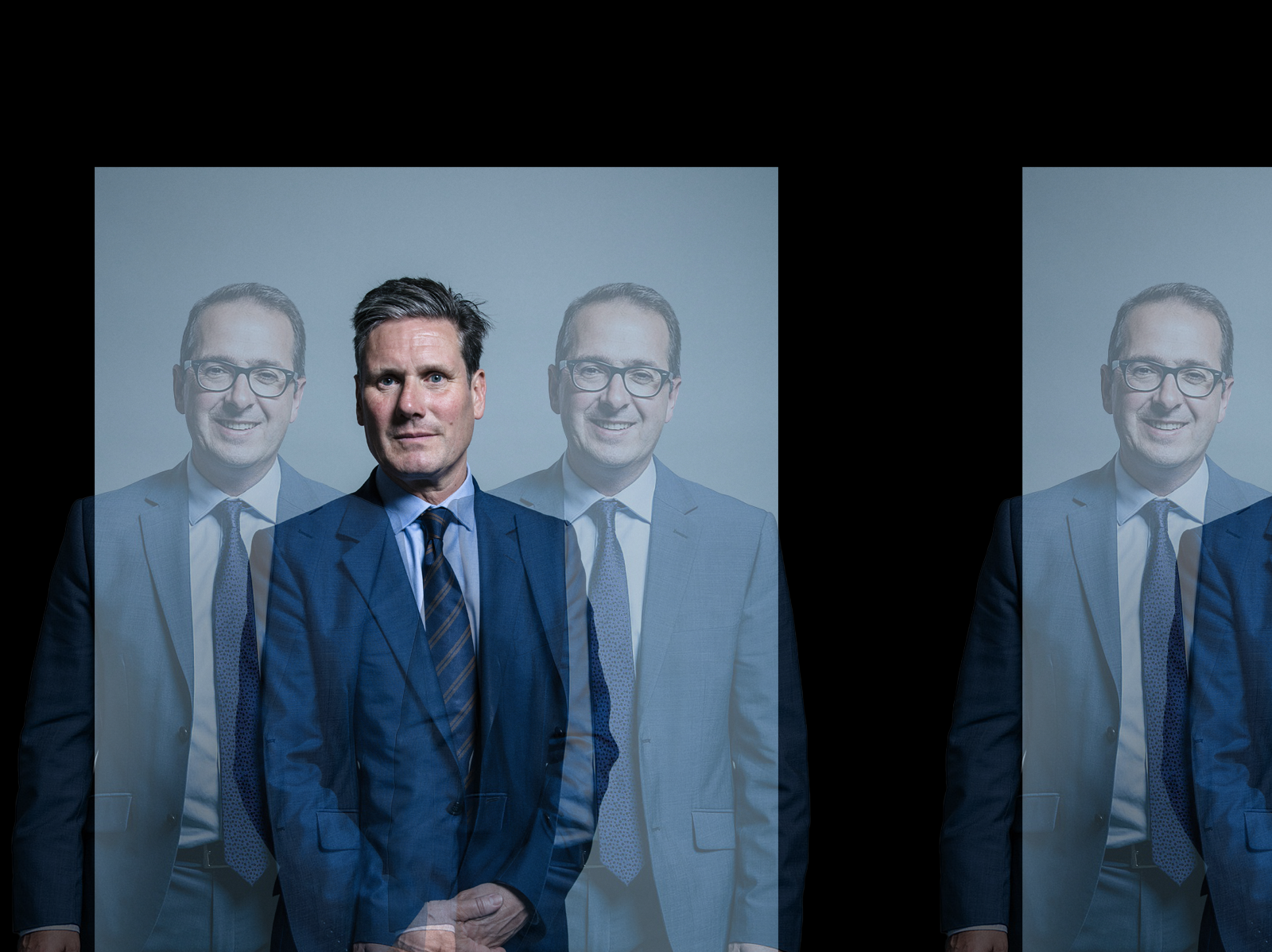 (Charlotte England)
Immediately following Labour's general election defeat Jeremy Corbyn announced he would step down as party leader. Since then both Emily Thornberry and Clive Lewis have come forward as potential successors, with others – including Keir Starmer and Rebecca Long-Bailey – expected to announce their entry shortly.
Those four, alongside Jess Phillips and Lisa Nandy, are the frontrunners. At this early stage the contest looks likely to be between Starmer, a former director of public prosecutions, and Long-Bailey – who is emerging as the left candidate.
While stopping short of an official announcement, Starmer outlined his vision for the leadership in a recent interview with the Guardian. That same week KeirStarmer.com was transformed from a personal website into a professional, data-collecting operation to gather supporters' email addresses. Then there is the domain keirforleader.com, which was purchased less than two hours after the exit poll dropped on December 12 – although by precisely who remains unclear.
While Starmer served in Corbyn's Shadow Cabinet along with Lewis, Thornberry and Long-Bailey, he also resigned from it in 2016 as part of a collective effort to displace the party leader. He was the only one of the four to do so. Despite an otherwise strong political pedigree – Starmer worked on the McLibel trial and has recently appeared on picket lines alongside striking workers – his attempt to undermine Corbyn has led some to question his commitment to the party's direction of travel in recent years.
Now, a clear connection between the embryonic Starmer campaign and Owen Smith's own bid to defeat Corbyn for the leadership in 2016 has come to light. While not conclusive, it raises serious questions about Starmer as a candidate running from the left.
Let's start with the recently updated website – which in the last week has been reconfigured and now features a photo of Starmer, his campaign strapline "Another Future is Possible" and the opportunity to input personal information. As one would expect, the site features a bulletproof privacy policy – which matters from the perspective of GDPR compliance.
The controller for this data, according to the site itself, is a company called Movement for Another Future Limited. This company was incorporated on 20 December – days after the Guardian published an interview with Starmer on its front page where he said he was "seriously considering" a tilt for the top job.
According to the Companies House register, the sole director of Movement for Another Future Limited is Alexandre Samuel Barros-Curtis, a lawyer, consultant and former parliamentary assistant. If the name seems familiar, it should – Barros-Curtis worked on Owen Smith's 2016 leadership campaign. While his formal role then was head of compliance and finance Barros-Curtis, in his own words, also became a "trusted adviser to Mr Smith and the campaign's chair and vice-chair in the campaign's final weeks". 
Barros-Curtis was also the director of OWEN2016 CAMPAIGN LIMITED – a post from which he didn't resign until 16 December – four days before Movement for Another Future Limited was incorporated with Barros-Curtis as the sole director.
According to his LinkedIn profile, Barros-Curtis's day job is as a consultant solicitor, "providing specialised legal advice in the area of derivatives and structured finance" in particular, "hedging, project financings, securitisations, credit derivatives".
2016 wasn't Barros-Curtis's first foray into elite Labour politics, he played a similar role in Andy Burnham's leadership campaign – the candidate Starmer backed the previous year. Before that he had previously served as Burnham's senior parliamentary assistant in Westminster.
Starmer's office did not reply when asked whether Barros-Curtis would hold a senior role in any prospective leadership campaign, and whether any one else from the Smith campaign would be on the team. 
The context for this matters. When – unlike Lewis, Thornberry and Long-Bailey – Starmer resigned from the shadow cabinet in 2016, the reasoning given in his resignation letter was curious, with the former QC claiming he could no longer support Corbyn because of his colleagues views on the matter. As he wrote at the time, "I have maintained my support for you notwithstanding my reservations. However, the resignations across the Shadow Cabinet and Shadow Front Bench yesterday materially change this. It is simply untenable now to suggest that we can offer an effective opposition without a change of leader".
A leadership race shortly ensued, with Starmer telling the New Statesman, "I am 100% behind Owen [Smith]" in summer 2016. Corbyn comprehensively beat Smith just a few months later. Within a month of Corbyn retaining his position Starmer was welcomed back and given the role of shadow secretary of state for exiting the European Union. In the following year's general election Starmer's earlier prediction was confounded as Labour won 40% of the vote on a promise to respect the Brexit result. This summer, Starmer, now a leading Labour figure with a growing profile, used his influence to switch the party's position on the issue – a significant factor in the party's electoral collapse.
Starmer's shifting position on a second referendum – he previously said it should be respected – was a question of political judgement, and there is a good argument to say Labour had no easy choice when it came to the issue. But this, alongside his active campaigning and endorsement of Smith in 2016, and the revelation that a senior member of his team was a chair for the Smith campaign, can be seen to undermine his credibility as a left candidate.
Nobody can doubt Starmer's distinguished career as a lawyer. Nor his commitment to progressive causes over many years, from his directorship with the Death Penalty Project – which campaigns to end capital punishment around the world – to authoring a series of books on human rights law.
Yet it is equally important to interrogate Mr Starmer's political views as he seeks to lead the Labour party, and to determine if he wishes to build on the last four years or return to something else. The role already given to an individual connected to the Owen Smith campaign – before his leadership ambitions are even official – would suggest the latter.
Aaron Bastani is a Novara Media co-founder and contributing editor.