People Keep Starving to Death in Tory Britain
31 January 2020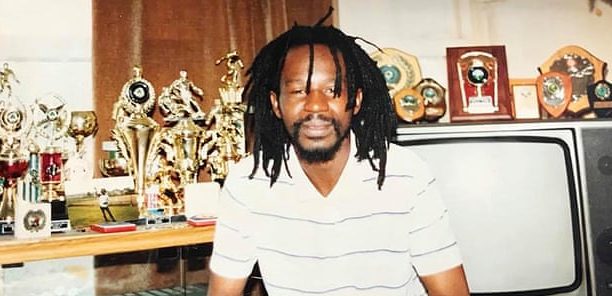 Family handout
Errol Graham was just four and a half stone when his emaciated body was found by bailiffs. The 57 year old had starved to death in a flat with no electricity or gas supply. 
The only food in his cupboards were two tins of fish, four years out of date. His benefits had been stopped by the Department of Work and Pensions (DWP) only months before. As a vulnerable claimant with a long history of severe mental illness, he should have been protected. Instead, he was left to die. 
At the inquest in June 2019, Graham's death was ruled as being due to starvation. "The safety net that should surround vulnerable people like Errol in our society had holes within it", the coroner Elizabeth Didcock said. 
A failure of care.  
Vital opportunities were missed to save Graham's life. Despite being aware that he was a highly vulnerable individual with severe social anxiety, the Department for Work and Pensions (DWP) cut off Graham's benefits weeks after he failed to attend a fit for work test. The DWP then made two failed safeguarding visits on 16 and 17 October, stopping his Employment and Support Allowance (ESA) payments on after the second visit. 
There was no requirement for the DWP to obtain more information on Graham's health or state of mind before cutting off the benefits that were his lifeline. Instead, they simply stopped the payments, despite the inquest ruling it was "likely that [Graham's] mental health was poor" at the time of the safeguarding visits. 
The avoidable circumstances surrounding Graham's tragic death are unfortunately not unique. Mark Wood was 44 when he starved to death in David Cameron's constituency when his benefits were wrongly cut to just £40 per week. He too was a highly vulnerable claimant with mental health issues. 
Stephen Smith was 64 and just six stone when he died in April 2019. He was denied benefits and declared 'fit to work' despite having chronic obstructive pulmonary disease, osteoarthritis and an enlarged prostate that left him in chronic pain. 
Jodey Whiting, from Stockton, was 42 when she took her own life four days after her benefits were stopped. Her mental and physical health problems kept her confined to the house and dependent on taking 23 tablets each day 
In 2018, there were 111,450 ESA claims closely followed by the deaths of claimants. But according to the DWP, a link cannot be established between these tragedies and this arm of the government as data is not kept on the reasons for death. 
And with the roll-out of Universal Credit, things have only got worse. Two in five families are desperately struggling with the five week wait for the first payment. Meanwhile, the Trussell Trust has reported a 30% surge in demand at food banks in areas where it has been introduced. 
"It basically ruined my life."
Ben, 35, lost everything when his benefits were stripped from him in the move-over to Universal Credit. He was in work and struggling with a rare, life-long kidney condition when his Disability Living Allowance (DLA) was stopped. 
"It basically ruined my life because it affected working tax credits, housing benefits, everything." He told Novara Media, "It meant the part time job I had didn't cover my rent or bills. They called everyone in for re-examination during the switch over [to Universal Credit] and decided after 30 years, I didn't count as disabled anymore."
Ben went hungry, surviving on 34p Tesco Value cookies. "I got into arrears on my bills, couldn't afford my car insurance, it was a complete mess because they don't really give you any warning – it's like one month you have the money coming in, then the dreaded letter, and the next month, poof – it's gone."
After years of living with his kidney condition, Nephrogenic Diabetes Insipidus, Ben has developed coping mechanisms for dealing with it – even though he needs to make hourly toilet visits. When called for his disability assessment, Ben made sure he used the bathroom before and after the assessment so as not to interrupt the process. 
Ben says: "I explained during the assessment that my regular toilet trips made certain employment difficult if not impossible. Anyway, the assessment took about an hour, after which I asked to use the toilet again. When I got my letter back, I was awarded 0 points. It said in the letter 'you claim to need the toilet regularly, but you didn't go during your assessment'".
In January last year, it was uncovered that 17,000 people had died while waiting to hear whether their claim for disability benefits, now called Personal Independence Payments (PIP), had been successful. One in four had cancer. 
"He'd be ill, but he'd still be alive".
Austerity and changes to the benefits system have penalised the most vulnerable and at risk people in Britain. Since the 2008 financial crash, Conservative party policies have placed the burden of the budget deficit on the shoulders of those least able to afford it. As a consequence of the austerity agenda, stagnating wages and the rising cost of living, in 2020, one in four children in the UK live in poverty and more than four million people are trapped in deep poverty. 
Households reliant on the DWP for benefits have been hit the hardest by austerity. Disabled people and single mothers are perhaps the most vulnerable groups in Britain and their lives have been derailed through benefit cuts. A 2018 study for the UK's equality watchdog found that the government was guilty of human rights violations due to its policy choice to penalise the poorest households in Britain.
Graham's family has explicitly blamed the DWP for his death, saying that the government department should never have cut off the benefits of such a vulnerable claimant. Graham's daughter-in-law Alison Turner said :"He would still be alive. He'd be ill, but he'd still be alive".
A DWP spokesperson said: "This is a tragic, complex case and our sympathies are with Mr Graham's family. We take this very seriously and have referred this to our Serious Case Panel, which includes independent members to help scrutinise and establish any lessons."
The DWP is right – this is a tragedy. But it was also an entirely avoidable one. Graham died as a result of the carelessness and cruelty of the people we have chosen to elect into power in Britain –  and that must never be forgotten.  
To date, the DWP has not apologised to the family of Errol Graham. 
Harriet Williamson is a freelance journalist and mental health activist.