Activists Have Occupied an Abandoned High Security Police Station
11 February 2020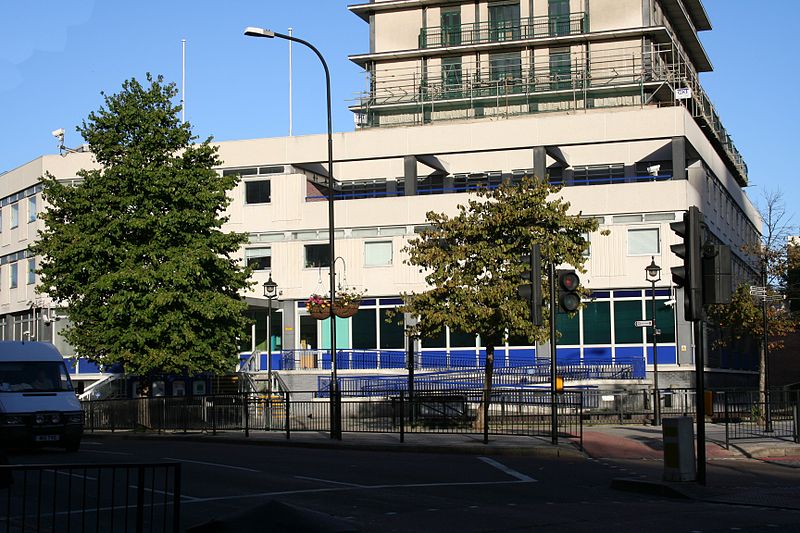 The Lud, Wikimedia Commons
The Green Anti-Capitalist Front (GAF) have occupied the abandoned high security police station at Paddington Green, London. The successful occupation, which started on 7 February, is supported by squatters and other activists and has ambitions for creating a lasting impact in the local community. 
Best known as a place where those suspected of terrorist activities were detained for questioning – from suspected IRA bombers to prisoners returned from Guantanamo Bay – the notorious police station was closed and decommissioned back in 2018. 
GAF's press release states that the intention of the protest is to hold the space and turn it into a community centre, with their occupation culminating in a week of action against capitalism. 
"This is motivated by the belief that capitalism by its very nature will continue to destroy our planet and ultimately our civilisation. Only by ending capitalism and finding a new system, immediately, can we hope to survive in any meaningful way to the end of this century."
On Saturday, police attempted to evict the activists, but they resisted and have remained at the station. GAF have described the attempted eviction as "illegal" and say there were no grounds for the police to force entry. 
Currently, the station is being used as a community space, named GRASS – Green Radical Anticapitalist Social Squat. GAF told Novara: "We chose this building because the police have time and again shown that they will gladly break their own laws to suppress any challenge to the entrenched, unjust, systems our society is based on.
"Only by moving beyond the inherent oppression of capitalism to a system based on co-operation and communality, can we hope to survive in any meaningful way to the end of this century."
During the week of action, the group intends to use the space to host workshops, skill shares, socials and planning sessions, while also acting as a base from which to launch actions to reclaim public space. "We will show the mega rich and powerful that we will not stand for their greed and corruption," the group explained. 
GAF hope to hold the building until the end of the month to facilitate their week of action, but may end up occupying the space way beyond that. 
The collective say that while they are the main occupiers, they want the space to be used for social good, including art, music and political activism: "It would be amazing to work with a grassroots organisation with the skills to use the building to shelter people who need it in this horrible weather."
In terms of community engagement, GAF's focus is still on making sure that the building is fully habitable and secure. They have received no negative responses from the local community and want to encourage anyone interested in knowing more about the project to get in touch. 
"We want to make this as accessible and easy to get involved with as we can," a spokesperson told Novara, "We hope that most people in the community will be with us in finding state and police violence and abuse abhorrent – from the thousands of deaths in police custody to the repression of dissenting voices. We believe this is the first time this building has ever been used for anything decent, good and kind. We hope people agree."
Over fifty people are currently inside the abandoned police station but GAF expects this number to grow significantly. 
Harriet Williamson is a freelance journalist and mental health activist.