The Government's Inadequate Response to Flooding Is Further Proof It 'just doesn't get' Climate Change
15 February 2020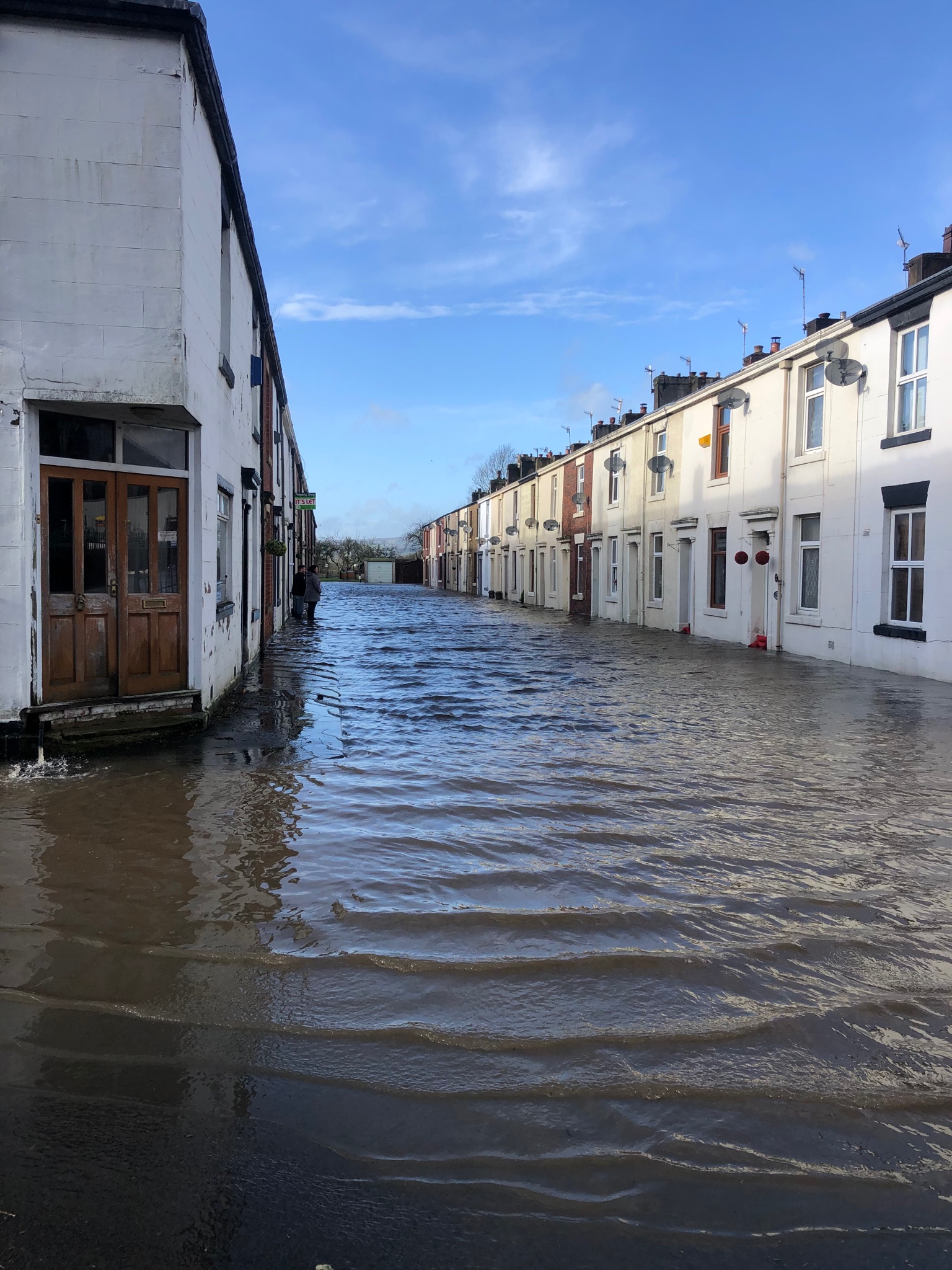 Heavy rain and strong winds are set to hit the UK again this weekend, with Storm Dennis expected to strike just days after Storm Ciara caused severe flooding in Wales and the north of England. Once again thousands of people face waking up to find their homes and businesses underwater. Once again they will have to sift through their waterlogged possessions and pick up the pieces of their lives, knowing little to no help is on its way.
Storm Dennis and Storm Ciara are just the latest in a string of increasingly severe weather events that have devastated entire regions, caused mass travel disruption, and confirmed that the UK government has no coherent or credible plan for the challenges our changing climate will inevitably bring.
Plans for COP 26 were thrown into disarray this month when the head of the summit, Claire O'Neill, was summarily fired by Boris Johnson with nobody lined up to replace her. Since being sacked O'Neill has claimed that Johnson "just doesn't get climate change", adding that the prime minister admitted to not understanding her job. Evidently, his predecessors weren't much better either, as well as leaving a blank page where our net-zero emissions plan should be, the UK government has taken a haphazard approach to environmental protection and environmental management for years, with little to no joined up thinking.
We have seen huge budget cuts to the agencies and public bodies that should have driven the response to storms Ciara and Dennis. The environment agency alone has had its funding cut by 50% in the last decade. At the same time our infrastructure is not built to withstand extreme weather. To fix this decades-long problem we need to completely overhaul our urban and countryside planning to focus on working with nature rather than controlling it, whether that be through reimagining what our housing could look like, replanting upland forests or protecting peat bogs. 
But rather than rectify problems in the UK's infrastructure plan to ensure that new investments are both low-carbon and resilient to the extreme and variable weather we are set to experience, the government announced this week that it is going ahead with the enormous and controversial infrastructure commitment that is HS2.We need to allow sustainable construction firms, architects and engineers to develop best practice based on countries that already experience extreme weather such as Canada, and to understand where the gaps in our current system lie, rather than running headlong into a lengthy investment which is not fit for the future.
At the moment the government frequently takes a reactive approach to extreme weather, rather than a balanced and pre-emptive approach, such as one that spreads solutions between natural flood defences and hard flood defences. As Paul Morrozzo, a resident of flood-hit Hebden Bridge puts it, "instead of just building higher walls and barriers, a more holistic approach needs to be taken". This could include using more natural flood management in the lowlands and uplands, and more sustainable drainage schemes in urban areas to channel surface water out of drains and into green space holding areas.
Right now, whole swathes of the UK continue to be devastated by flooding with little to no promise of change. It's time to start asking why the government is unable to provide its citizens with their most basic needs – safe, secure housing and freedom from the burden of extreme weather events. True leadership would mean looking at our poor housing stock, our flood prone communities, and the climate crisis, and coming up with a credible plan for a decade of investment across sectors; a plan like the green new deal, which is gaining traction in the US Presidential elections could be the answer. 
A green new deal would not be a single policy, but a programme to make our economy better serve the public good, funding climate solutions while providing jobs and improving our wellbeing. What this looks like is millions of new well-paid, secure jobs across the country and ensuring that we have greater democratic participation, accountability and common ownership in our local economies. It means protecting and restoring vital habitats and green spaces and ensuring we are resilient to the kind of extreme weather we must expect from the 2020s. It means promoting global justice by supporting all peoples and countries to decarbonise quickly and fairly, in line with timeframes set out by science. It means making sure the UK does its fair share to tackle climate breakdown.
In the year of COP 26, the new prime minister is going to have to prove to the communities who voted for him that he understands the realities of their daily lives. Given that for many this will now include facing storms, floods and heatwaves, if he still doesn't 'get it', Johnson had better quickly catch up. 
Hannah Martin is an organiser and campaigner. She is the co-executive director of Green New Deal UK.