Marketising the Mental Health Crisis: How the CBT Empire-Builders Colonised the NHS
17 February 2020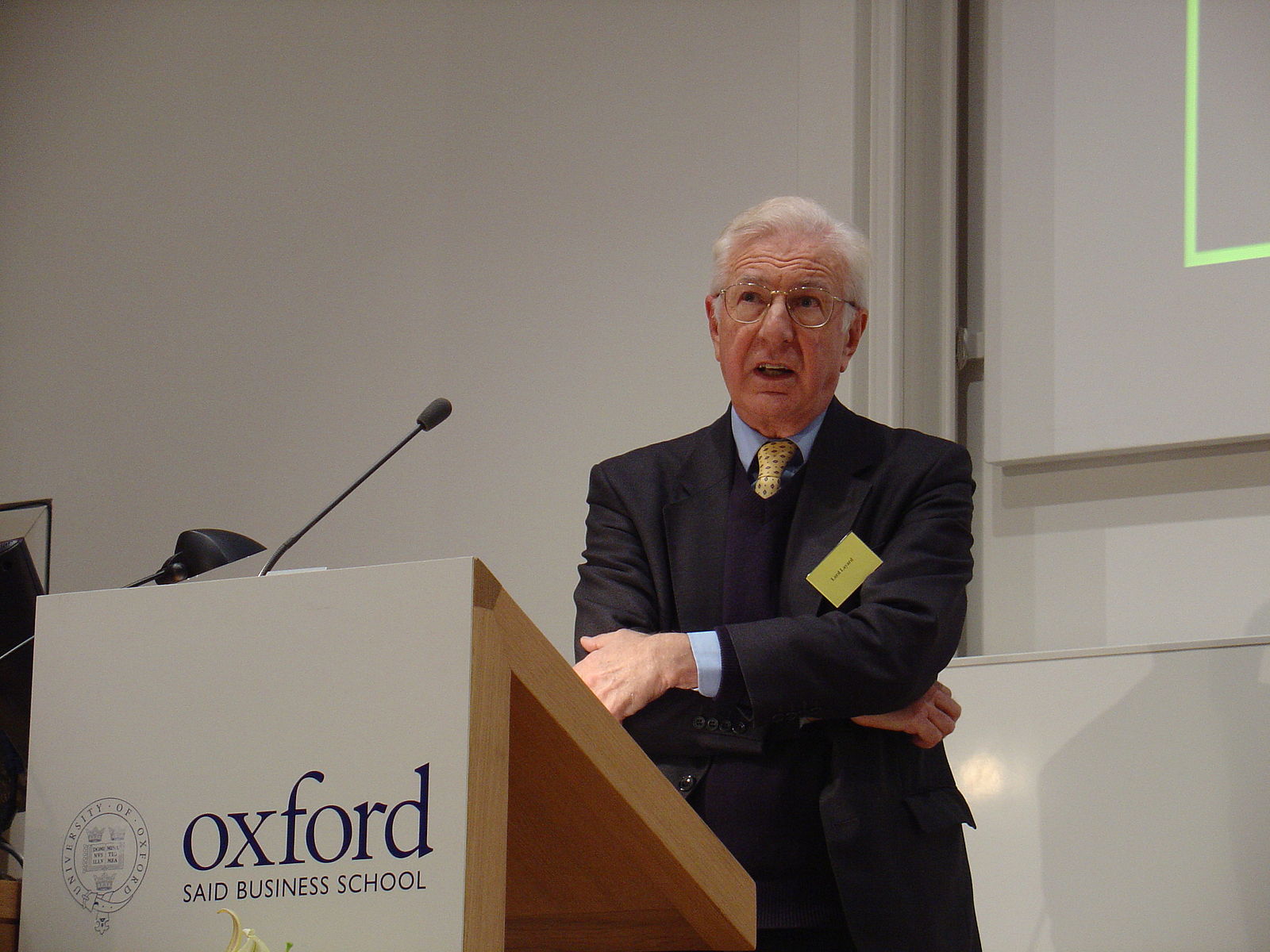 Just before the general election, a colleague and I met shadow health secretary Jonathan Ashworth's team to make the case for scrapping the government's flagship talking therapy service, Improving Access to Psychological Therapies (IAPT). 
It would have been a long, hard sell, even to a left Labour government. Politicians, NHS bosses and the media have been singing the praises of short term cognitive behavioural therapy (CBT) for years. And, for Labour, after all, IAPT is one of its own, launched in 2008 by Tony Blair's 'happiness tsar' Lord Richard Layard, and trumpeted around the world as a sort of miracle cure for common mental health conditions. 
Under the Tories, scrapping IAPT will be a lot harder.
IAPT is designed to provide psychological therapies at primary care level for the NHS throughout England. It was rolled out during the financial crash, and amid all the austerity cuts and empty promises for mental health services, its funding has quadrupled to nearly £400m a year over the last decade. It rapidly replaced most other counselling and psychotherapy provided by GP practices and the third sector – closing hundreds of locally based services and forcing others to convert to its short-term, number-crunching regime. IAPT, inevitably, is increasingly an outsourced provision populated by private companies.
Over recent years, IAPT has been expanding its clientele, from adults with 'common mental health conditions', to CBT for the elderly, for children and young people, and for people experiencing psychosis. It is currently experimenting with treating obesity, irritable bowel syndrome, lung disease, diabetes and other long term conditions. It has become an empire, offering assembly-line state therapy to a society suffering the mental ill-health of neoliberal capitalism. 
Its brief, of course, is to focus on the individual's mental health, not the socio-economic context underlying symptoms like anxiety, stress and depression. 
The service uses 'medical model' diagnosis and treatment plans – that is to say it attempts to treat mental disorders in the same way as physical conditions – along with session by session client self-evaluations through tick-box questionnaires. This has allowed IAPT to amass mountains of statistical data to build and maintain its status with regulator NICE as one of the few 'evidence-based' therapy services NICE approves. 
You would at times be forgiven for assuming IAPT exists to accumulate the data for its funding, rather than to serve its clients. But, paradoxically, IAPT's annual reports, tabulating millions of data points, reveal a failing NHS service, hiding in the seemingly impenetrable forest of its excel spreadsheets.
Last financial year, the service had 1.6 million GP and self-referrals. IAPT claims a recovery rate of 50% of people who finish a course of treatment. Given roughly a third never start, and up to a third never finish, the average national recovery rate of all referrals is actually closer to 16%.
IAPT stats also reveal that people from more deprived communities fare significantly worse. A couple of years ago, in my own borough of Tower Hamlets, the recovery rate for all referrals from the Bangladeshi community (32% of the local population) was around 4%. 
Waiting times are growing, despite IAPT's statistical wheeze of offering a speedy initial assessment, months before any sessions begin. And according to Freedom of Information requests, a quarter of people treated by IAPT have returned to the service between two and 10 or more times.
Most of us might consider this evidence-based failure rather than success. 
It is not really surprising that IAPT loses so many referrals or that people find any improvement relatively superficial and temporary. There can be little relational healing in a course of therapy that on average consists of less than seven sessions, or where a fifth of courses consist of two sessions. No wonder many therapists offer to see their clients in their private practices when they run out of IAPT sessions. 
In fact, only a little more than half of all sessions are actual talking therapy – that is, sitting in a room with a trained counsellor or psychotherapist for a maximum of 12 sessions. 'Low-intensity' therapies include: guided and non-guided self-help by book or computer, averaging three or four sessions; relaxation techniques; physical exercises; peer support; and employment counselling. Therapy by computer and app are growing exponentially. 
But more than this, the service is extremely top-down and homogenised – clinically and organisationally. Obsessed with national outcome statistics, a centralised, hierarchical and opaque management culture allows little room for local IAPT services to meet the needs of local communities and their demographics of social class, ethnic background, and age. It is one size fits all.
At the same time, IAPT services are rejecting an increasing number of people as 'unsuitable for treatment' – with symptoms too complex, too severe or too enduring to help them meet their target recovery rates.
Insisting on a medical model of diagnosis, with an 'expert-imposed' treatment plan, may work well most of the time for physical health care. But it is often a disaster for mental health, where you need the client to actively understand what is happening and for them to be able to relate to the practitioner, for any real, beneficial change to take root.
The critical literature on IAPT is fond of industrial imagery – the factory system and the assembly line. The latest and most comprehensive contribution is titled The Industialisation of Care. There is good reason for this, and not only in the mechanical nature of the IAPT service. Layard has a long history of involvement in government policy on employment and welfare. In 1979, as founder of the Centre for Economic Performance at the London School of Economics, he contributed to department of employment policy reviews on unemployment and the benefits system. He was an early advocate of mandatory workfare, making the case first to Margaret Thatcher's government and then to the New Labour government under Tony Blair. 
Layard's 2006 Depression Report stressed the financial cost of mental illness. With his founding partner David Clark, Oxford professor of cognitive behavioural therapy, he argued that an NHS service of short CBT treatment would more than pay for itself by getting people off disability benefits and back to work. 
This has proved to be a wild fantasy, to the painful and often fatal cost of people repeatedly assessed for their work capability and punished with welfare cuts and benefit sanctions for being unable to meet the rules of the DWP's regime. Layard and Clark have helped establish work as a health outcome under coalition and Tory governments. 
When George Osborne decided to put IAPT teams into Jobcentres in 2016, mental health activists and progressive mental health professionals joined forces to campaign against state policies of psychocompulsion and the "work cure".
A final irony of this therapy juggernaut is the toxicity of its own workplace culture and the deteriorating mental health of its workforce. Despite fear of reprisal silencing so many IAPT workers, the truth has begun to emerge. 
For example, a 2016 staff wellbeing survey found that half of 1,300 psychological services therapists had felt depressed in the previous week, half had felt a failure, and 92% found their job stressful some or all of the time. Nine out of 10 said they felt under pressure to meet targets some or all of the time, 56% said they felt under pressure to work long hours some or all of the time, and a significant minority said they didn't get enough support and supervision, or opportunities for professional development. 
Another study found burnout in two-thirds of IAPT's psychological wellbeing practitioners (the least skilled, frontline graduate workers who carry out initial assessments and deliver the low-intensity therapies), and half of IAPT's high intensity therapists. 
Perhaps most telling, in a survey of 550 IAPT therapists last year, over 40% reported that they had been asked to manipulate performance data.
As Mike Scott of CBT Watch points out, "only the powerholders believe in IAPT".
For practitioners of client-centred and open-ended relational therapy, for those who have seen their GP or third sector services decimated or mutilated to maintain funding for IAPT, for hundreds of thousands of IAPT clients who are left feeling barely met, and for so many of the service's psychological practitioners, who trained for a people-serving vocation, belief in IAPT is an ask too far. To be a little over dramatic, Layard and Clark's positive-thinking crusade to reduce depression and anxiety nationwide is an archetypal neoliberal scam. 
IAPT is helping some people. Just to have your pain and distress heard at all can be a terrific relief. But the almost-total control it holds over psychotherapy and counselling in the NHS is a scandal. 
Under the Tories, persuading the establishment to adopt progressive alternatives to assembly-line fixes for the madness of living under neoliberalism is going to be a very arduous journey for critics and campaigners. 
Nevertheless, the 'mental health crisis' is going nowhere fast. Which means that it will remain on the leading edge of pressure for social and political change, for the foreseeable future.
Paul Atkinson is a counsellor and Jungian psychotherapist with more than 30 years experience. He helps run the Free Psychotherapy Network.