Revolution and Chill: the Anticapitalist Streaming Service That's Netflix for the 99%
4 March 2020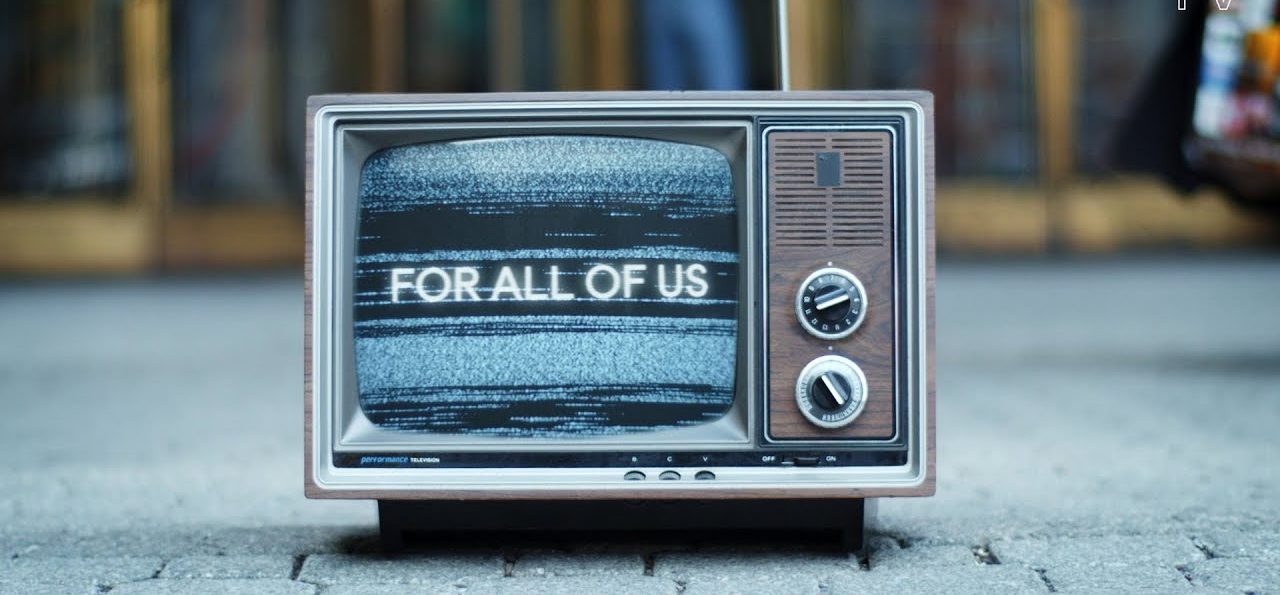 (Means TV)
Two years ago, filmmakers Naomi Burton and Nick Hayes approached a little-known political candidate who they had heard was running her own campaign on a shoestring budget and asked if they could help.
The two minute video they created for now-congresswoman Alexandria Ocasio-Cortez went viral; it's amassed more than a million views on YouTube and spawned what is essentially a new sub-genre of campaign film. Ocasio-Cortez, of course, defied the odds to beat the ten-term incumbent and was elected US Representative for New York's 14th congressional district. Since then, tropes from her video have been imitated by leftwing political candidates across the US and the UK, from Democrats in Wisconsin to midlands mayoral candidate Salma Yaqoob.
Given the video's success, you could reasonably expect Burton and Hayes – who quit their corporate jobs in video production and digital marketing to "bring the skills they gleaned in the private sector to leftist movements" – to have continued making politically meaningful campaign videos for electoral candidates, non-profits and unions through the company they founded, Means of Production. But in spring 2019 they pivoted sideways, announcing they instead wanted to launch "the world's first worker-owned, post-capitalist streaming service", a sort of leftist Netflix "for the 99%".
With help from the creators of noughties meme Nyan Cat – who handed over their astoundingly popular YouTube channel to help Burton and Hayes hack the site's algorithm – the couple raised $200,000 in less than a year. While Burton points out that this is nothing compared to a company like Netflix or Amazon Prime, it is evidence, along with their 165,000 YouTube followers, of an enormous supporter base, and it was enough to kickstart the project.
Means TV officially launched last week, offering 75 hours of content, including comedy and original animations, as well as more than a dozen feature-length films. In just three days it attracted nearly 2,000 subscribers, each signing up to pay $10 a month.
When I speak to Burton and Hayes they're visibly tired, following a rush of launch events and media attention. They're still getting more subscribers all the time, they say.
"People are finding out about us from podcasts… they are signing up their parents, telling other people, [showing] their friends," Burton says. Means TV is even trending on IOS app store, Hayes adds. 
I ask how big they want to get. "51% of young people say they prefer socialism over capitalism. So maybe we should aim for 50% of the youth market?" Hayes jokes. 
While he isn't entirely serious, the pair do want Means TV to become an institution. But not a monopoly – they're committed to platforming other leftist media, not wiping it out – and as a workers' co-operative they're not interested in building a big business for personal profit either ("One of our deepest political commitments is fuck bosses," Hayes says). Instead their ambitious aspirations are more ideological. 
Even while they were working on Ocasio-Cortez's video, Hayes says they had bigger ideas. The pair were already thinking about building "an institution that would help us as a communist, or socialist, left [to] build power alongside these electoral movements".
To Burton and Hayes, electoral campaigns are too short-term, and it can be devastating to the movement when the energy poured into them doesn't achieve the outcome the left had hoped for – an observation that is likely to have particular resonance for British activists right now.
"We've worked on a lot of [political] campaigns at this point," Hayes explains, "and you know, one or two maybe win and most of them don't, right? So a lot of energy and money and time goes into these campaigns that don't come out victorious, and that's fine, that's the game, that's how electoralism works… But we need to be building something at the same time that isn't going backwards if we lose. That was the core idea of Means TV; we need to build a media institution that outlasts any campaign."
"They don't want us," Hayes replies quickly, when I ask why they didn't pitch content to an existing streaming service, instead of launching an entirely new one. "I think as leftists we keep deluding ourselves that there's going to be some platform that's interested in our perspective, that's not going to want to alter it dramatically… If we want to create things that aren't going through corporate filters, we need to build that institution ourselves."
In the United States just five companies – AT&T, Comcast, The Walt Disney Company, ViacomCBS and Fox Corporation – are believed to control about 90% of the media. Unlike Means TV, which is funded entirely by its subscribers, these conglomerates are not transparent about who they take money from.
"The people currently, under capitalism, who can make entertainment are the people with the most money," says Hayes. "And the people with the most money are doing the most horrific shit." Funding private prisons and making weapons are just two examples, he adds.
The content these platforms put out also often either explicitly or implicitly endorses the military and promotes US imperialism. "Our biggest criticism is that all those platforms are putting out stuff that seeks to maintain a totally violent and unacceptable status quo," Hayes says.
This matters, Burton argues, because entertainment is never not political. "Growing up, the way I thought of politics, is [that] politics is the news and our local officials," she says. "And you know, that's not true, our culture is political, everything we watch is political […] that's what makes it so powerful when you watch entertainment – you don't think you're taking in someone's politics [but you are]."
Besides wanting to provide an antidote to the finite and uncertain nature of electoral campaigns, the pair agree there is a limit to what even a well-run political campaign can do if the ideological foundations aren't in place already; politics is downstream from culture, Burton says. Hayes immediately disagrees, arguing they feed into each other.
"Our culture is defined by our politics," says Hayes: capitalism infuses every aspect of our lives. "Our relationships with our parents, our relationships with our friends, our relationships with our children." He points to the South Korean Oscar winner Parasite, which he says resonated with audiences because it tapped into this reality.
"Our goal is to use culture to create a sort of political argument and a political base, but then also to use politics to create a cultural argument and cultural base," he says.
Burton describes the project as a "cultural foundation for socialism".
"Especially in the US, even the word socialism scares people," she says. "It is not brought up in our media, in our entertainment, and, if it is, it is talked about as if it's authoritarianism."
"We want to make it socially acceptable to be thinking about these things, and thinking about class consciousness, and to build solidarity through entertaining content."
This, of course, means that Means TV has to produce content that is entertaining. Burton and Hayes describe being bored by Netflix and Amazon Prime – they only watch Simpsons re-runs online, they claim, and most of their friends are the same.
"Decent television that speaks to any kind of reality is just so few and far between," says Hayes. The algorithmically-generated films and TV shows available on most streaming services give the illusion of overwhelming choice, he adds, but it's not real, because the shows are all essentially the same, featuring the same limited scenarios, styles, and, beneath the surface, politics.
Burton says Means TV's offering won't be formulaic, with "everything from news to video gaming to the reality of working life in America to sports" set to be encapsulated in feature films, documentaries, shorts, animations and podcasts that are updated weekly. While their content is political, it isn't all factual or dry. "A lot of our stuff, I think, speaks to more of a human experience," Burton says.
Want to see content on Means TV that's directed and written by women?

We now have a whole category devoted to it!

Subscribe today: https://t.co/LgeDjnYiTI pic.twitter.com/o0hU3VGEjg

— MEANS TV (@means_tv) March 2, 2020
Of course, in the United States right now the left is once again pouring its energy into party politics. Means TV has, in a sense, ridden the wave of energy that propelled Alexandria Ocasio-Cortez into office, and which may see Bernie Sanders seize the Democratic nomination. It remains to be seen if the platform really will outlast an electoral movement, but it's easy to be optimistic about its chances. Burton and Hayes certainly are, the pair are both clear that Means TV is going to be necessary whatever the result of November's election.
Campaigns like Ocasio-Cortez's and Sanders' can change the way people think, says Hayes, but they're not enough on their own:
"We're very aware that we're not going to vote capitalism away. It's going to take a revolution, a popular movement, working people coming together."
He adds: "If Bernie wins, you know, that's great for us. If Bernie gets screwed over and loses […] We just want to be here regardless of what happens, to capture some of that energy, and to put it towards a productive end. Which is, you know, abolishing capitalism." 
Charlotte England is a commissioning editor at Novara Media. She has also written for the Guardian, the Independent and VICE, among others.
Charlotte England is head of articles at Novara Media.