By Our Bootstraps: Why Tech Needs the Left and the Left Needs Tech
6 March 2020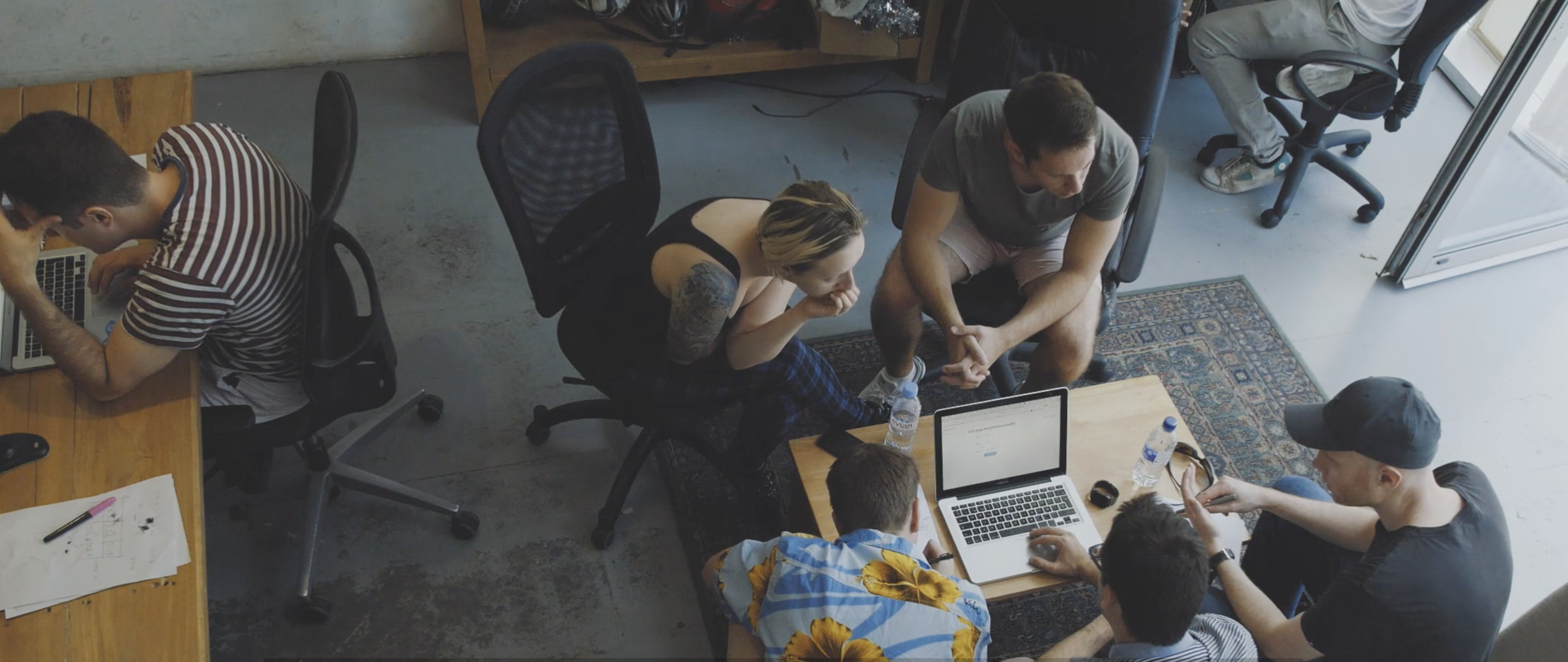 Co-operative bootcamp founders and coders
Employees at Kickstarter finally voted to unionise last week, having withstood unfair dismissals, workplace surveillance, and union-busting. A year ago, staff walked out over the management's decision to remove a fundraiser for an antifascist comic book, Always Punch Nazis. After months of organising and setbacks, Kickstarter staff have now emerged as the first white-collar tech workers to formally unionise. 
This is the latest in a growing list of examples of tech workers kicking back against the 'move fast and break things' culture which dominates Silicon Valley and, latterly, the world. Last year, Chinese workers at firms such as Alibaba, JD.com, and Huawei began to organise across company lines and stage walkouts. In recent months, the London chapter of the US-based Tech Workers' Coalition has formed, opening up a new channel of solidarity for the staffers and freelancers who prop up the trans-Atlantic tech industry. Notably, Googlers have also become increasingly headstrong; staging petitions and mass walkouts which forced a climbdown on a planned bid for a Pentagon contract. 
Predictably, however, action has been met with reaction. In December, backed by a labour law ruling pushed through by Donald Trump, Google fired five employees engaged in workplace organising – three of whom are trans women – for discussing workplace organising using company phones. Leaked memos also suggest that Google's senior management ordered the development of covert surveillance tools to monitor employee gatherings at their Silicon Valley headquarters. 
Tech is not just pervasive; it has radical political and social potential. As Oriana Leckert, a spokesperson for Kickstarter United, told Novara Media:
"Organising in tech is important because the world is not likely to get a lot more coal mines or garment factories; we're getting more and more and more tech firms. Bringing the tenets of solidarity, inclusivity, and collective power into tech is critical to protecting workers into the future."
However, as long as the ability to harness the collective power of technology remains monopolised in the hands of the global tech elite, the impact of white-collar tech workers organising on the structural economy will be limited – and ultimately, fragile. As union-busting efforts by Google show, our reliance on platform technology makes us vulnerable against the elites that own them. 
While no one company can buy up every cog in the global digital machine, they can consolidate their hold, acquiring smaller platforms and monopolising their juicy venture capital. The political consequences are obvious: election results that correlate with ad spend, pernicious surveillance both online and offline, and the destruction of any nuggets of civility left in society. The social consequences of productivity technologies being used for worker surveillance, as at Barclays or Walmart, are even greater.
This is not simply an issue of ownership – what the current state of affairs boils down to is the monopolisation of our everyday lives. However, tech monopolies have one fatal flaw: we don't have to use their platforms to benefit from technological advancement. We can build alternatives – our own, creative solutions to the problems plaguing the real economy and our lives.
Some insight into Tory thinking on the NHS… 🤔#OurNHS #rollsafe pic.twitter.com/B4HsNkSgGA

— Momentum (@PeoplesMomentum) March 6, 2017
In the UK, Momentum proved savvy digital operators during the 2017 general election, leveraging a combination of paid ads, memes, and targeted content to reach millions more voters for Labour than the Conservatives. This was made possible by Momentum's Digital Hub, a collective 'hackathon' by Labour party members which sought to use data and coding to target political ads more accurately.
But social media could only get the party so far. By the time of the 2019 election, the Conservatives had been doing their homework, hiring two rightwing New Zealanders to cynically shitpost 'boomer memes' in an attempt to outstrip Labour's reach, which largely succeeded.
What Momentum's work in the 2017 election pointed to was the political necessity of tech. The need to build solutions ourselves – to 'bootstrap socialism' and integrate agility into radical politics – cannot be underestimated. What 2019 then demonstrated – rather devastatingly – was that the left not only needs to address a shortage of tech literacy, but some deep-seated organisational, even existential, challenges. Behind the scenes in 2019, techies within the party ran headlong into what Silicon Valley types would politely call 'legacy issues'.
Jan Baykara is a member of Common Knowledge, a tech co-op that worked closely with Momentum during the election and is currently overseeing a tech review for the Labour Together report into the last election. For him, Labour's approach failed not because of a lack of tech skills in the party, but because of "political barriers".
"I don't think the left has cottoned on to how tech relates to political action, or even to how political action relates to organisational structure," Baykara says. "I think that's what partially has led to this more managerial approach. The failures with technology is a manifestation of how the party has been organised."
While there has been a movement towards a member-led model under Jeremy Corbyn's leadership, Baykara explains that the party's actual structure is barely fit for purpose when it comes to digital transformation. It is still stifled on an institutional level by a strong managerial culture. The renewed shift in emphasis towards the membership has not been borne out by a 'substantial redistribution' of power or resources; rather, new activists have been funnelled away from community-building efforts towards bureaucratic internal tasks like building voter ID databases.
Baykara explains that in terms of staffing, the party went into the 2019 election with just one full-time software engineer, plus a single web developer, and a 'small handful' of people with low-level developer skills for tweaks. Their resources are spread across four internal teams: digital campaigns (social media), digital organising (tools for members), contact creator (the party's online voter database), and an IT support team. In other words, the Labour party's different functions sit in separate 'silos', complicating attempts at a unified digital strategy.
The party then faces very similar challenges familiar to any legacy business trying to digitise. Labour has enough tech-literate people on its side to make digital transformation a reality, but until it shifts away from bureaucratic siloes dominated by party management, their efforts are going to be severely hampered.
For far too long, we have seen digital technology as a mere electoral marketing tool peripheral to 'ground activism' – but the issues plaguing Labour show that this division damages efforts on all sides. There are no shortcuts, but what the left can learn from
the nascent tech unions is this: we are now politically situated and technically capable enough to build the tools that can empower both spontaneous and long-lasting change. We need to think holistically, embedding technology into the very structures of our
organisations – and getting there will mean a renewed focus on organising in the industries that have those skills. It's time to pull ourselves up by our bootstraps.
Ciaran Daly is a freelance news journalist and the co-editor of the Radical Art Review.