7 Pandemic Demands to Make Sure Everyone Is Protected
17 March 2020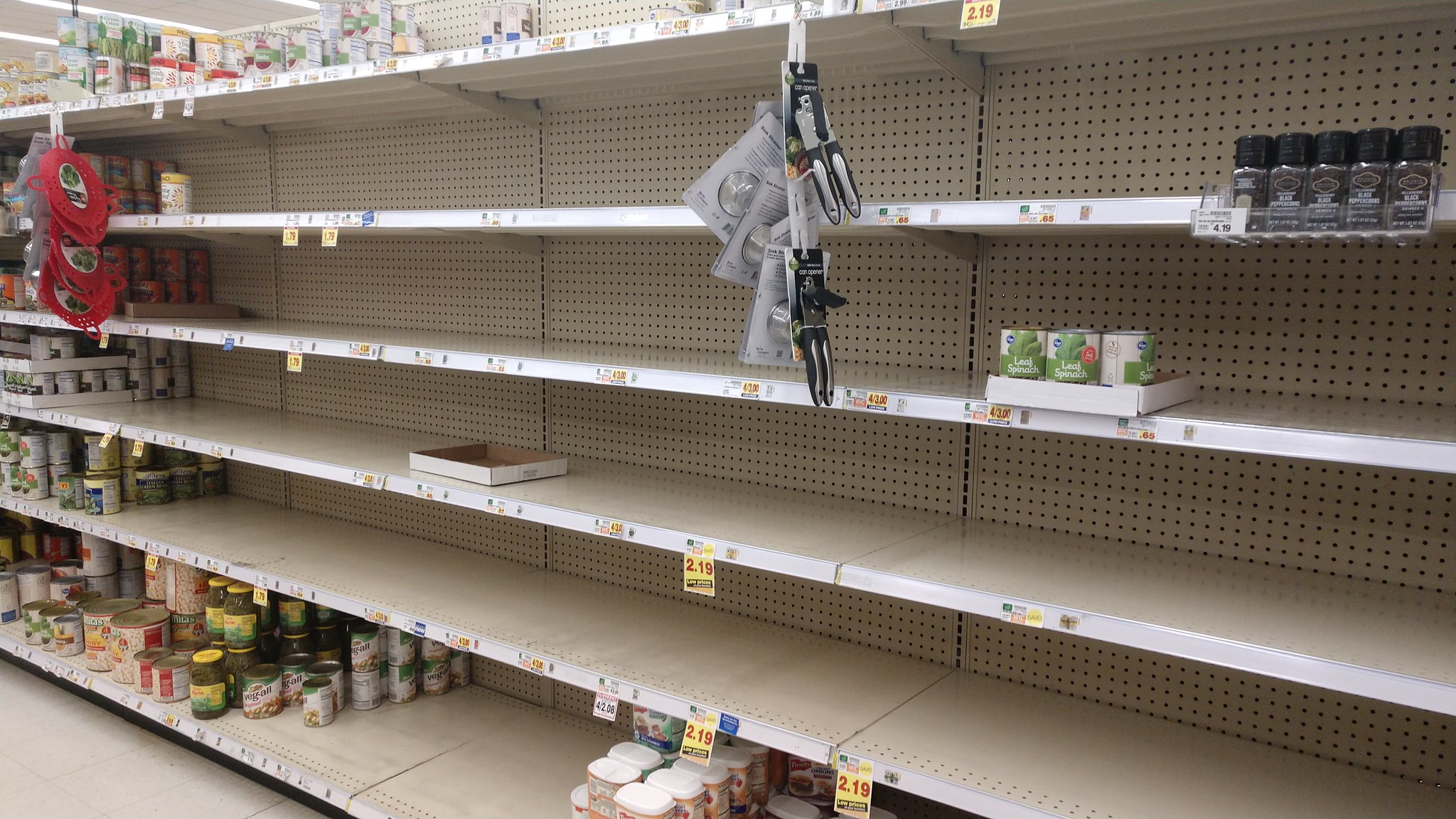 Dan Keck
The UK is in crisis. We're going into a major pandemic without adequate resources to protect ourselves – a failure which will undoubtedly have the biggest impact on the poorest and most vulnerable in society.
Of course, we wouldn't be in this situation without years of government cuts to the NHS and social care. The facts speak for themselves: the UK has half as many ventilators per capita as Italy. Epidemiologists have been predicting a pandemic for years, but the Conservative government's brutal decade-long programme of austerity has run our healthcare system into the ground – to the point where it can't even cope with seasonal flu epidemics. 
Now, Boris Johnson is enacting a half-hearted response that will result in tens of thousands of deaths. A pandemic was unavoidable – but many of those deaths won't be. We can't let them happen. 
As a growing number of organisations call for urgent action to mitigate the disaster, here are some key demands to ensure everyone in this country is protected.
1. A Corona Basic Income.
The evidence coming from other countries shows that the only way to slow the pandemic is through extensive social distancing. However, too many people in the UK can't afford to socially distance or even to self-isolate if they get ill. Many people who are self-employed, on contract work or on zero hour contracts will be faced with the difficult decision of whether to protect the health of their families and communities, or to continue to put food on the table and to be able to pay their rent. Those who might be made redundant cannot wait weeks for Universal Credit, whilst those who are already on Universal Credit could be sanctioned because they are not able to attend appointments in person. Meanwhile, many people – probably disproportionately women – will have to give up their jobs to care for their children or vulnerable relatives. 
Rather than making complicated adjustments to the already inadequate Statutory Sick Pay (which is just £94.25 a week, even for people who do qualify), we need a Corona Basic Income so that everyone, regardless of their financial situation, is able to care for the sick and stay quarantined, while still having enough money to provide for themselves and their families. This would be simple to administer, easy for everyone to understand and quick to roll out. 
2. Suspension of Rents and Bills, No Evictions.
Alongside a basic income we need a suspension of rents. Due to the wild disparities of rents in different areas, rent and bill suspensions are the best way to ensure that everyone's housing needs are met. 
We also need an absolute ban on evictions, whatever the reason – pushing people into homelessness will only exacerbate the spread of infection when we need to do the opposite. Mortgage deferrals are already being offered in many countries, but without a rent suspension this just allows landlords to profit from the situation. Landlords, utility companies and the government can afford to pay for this crisis – ordinary people can't.
3. Robust Open Science.
The World Health Organisation and other scientific bodies have condemned the UK government's coronavirus policy. The government claims to be following scientific advice, but the dangerous 'herd immunity' strategy they initially took – and have only partially retreated from – didn't tally with the advice of mainstream epidemiologists. Worse yet, they've refused to make their evidence public, which would allow the scientific community to scrutinise the models and data they're using. This isn't how science works – findings need to be peer reviewed and discussed openly. 
So far, it seems like the government is prioritising business interests over public safety and deprioritising the lives of the elderly and vulnerable. These are political decisions, not scientific ones. We need scientific transparency to be able to identify where these decisions are being taken and hold the government accountable. 
4. Seizure of Necessary Resources. 
The government's crisis plans for the NHS already include the seizure of private clinics and hotels, which can then become temporary hospitals, but this doesn't go far enough. We need to seize empty and under-occupied properties and use them to accommodate the thousands of people in this country without a home. 
Everyone should have the right to the means to self-isolate, adequate facilities to maintain good health and hygiene, enough security to be registered with a GP and to be housed close to friends and family who can help them if they can't leave their homes. This isn't just basic decency; it's sound public health policy. 
We also need to be able to ensure supplies of food, medicine, ventilators and other essentials. That means being ready to appropriate whatever is needed to redistribute to the population. This is a time of emergency; business interests are not as important as human lives.
5. Amnesty for Prisoners and Detained People.
Even if they're not overcrowded, prisons provide the perfect conditions for infection to spread. But when they're as overcrowded as ours, they become even more dangerous. Despite the views of certain government ministers, we don't have the death penalty in this country and it is unacceptable to expose people to this amount of risk. It's also bad news for those who aren't imprisoned – because high levels of infection are impossible to contain. 
If Iran can release tens of thousands of prisoners on house arrest to stop the spread of Covid-19, then the UK can surely go one better. All prisoners who do not pose a definite, immediate and severe danger to others should be released at once, as should all those held in detention centres. Enforcing this measure will save many lives, both in and out of prison. 
6. Support and Travel Ban Exclusions for Mutual Aid.
With the government consistently failing to respond to the seriousness of the crisis , mutual aid groups are being set up all across the country. Neighbours are spontaneously self-organising into teams who will look after the elderly and vulnerable even if the government won't, offering to collect groceries and medicine and providing mental health support and advice over the phone. 
If travel restrictions are brought in, as they have been in many other countries, there need to be exclusions for those running errands for others. We are in this together; picking up food and medicine for our neighbours is just as essential as doing so for ourselves. Mutual aid networks must not be prevented from keeping people alive in the wake of government failure to act. 
7. Care For Everyone.
The government cannot keep on treating some lives as disposable. Disabled and elderly people are an important part of our community and must be valued as such – in public health policy and in triage situations. Based on data from Italy and China, there will probably be a spike in domestic violence due to movement restrictions and increased tension, so it is vital we set up online and phone support services for those abused in their homes, who will have no means of escape under quarantine. 
Mental health can no longer be treated as a low priority, just when isolation and anxiety are going to lead to an increase in mental illness. We therefore need increased healthcare and social services, delivered remotely, for the mentally unwell. Many disabled and elderly people will not survive a reduction in care standards, which are already dangerously low.
And let's not forget that the front lines aren't only populated by healthcare professionals. Councils and the government need to take steps now to ensure safe conditions for those living or working in care homes, and for the cleaners who are trying to keep our public spaces safe.
Flannán Shell is a member of Plan C.