Not Essential: Hundreds of Thousands of People Are Still Being Made to Go to Work
25 March 2020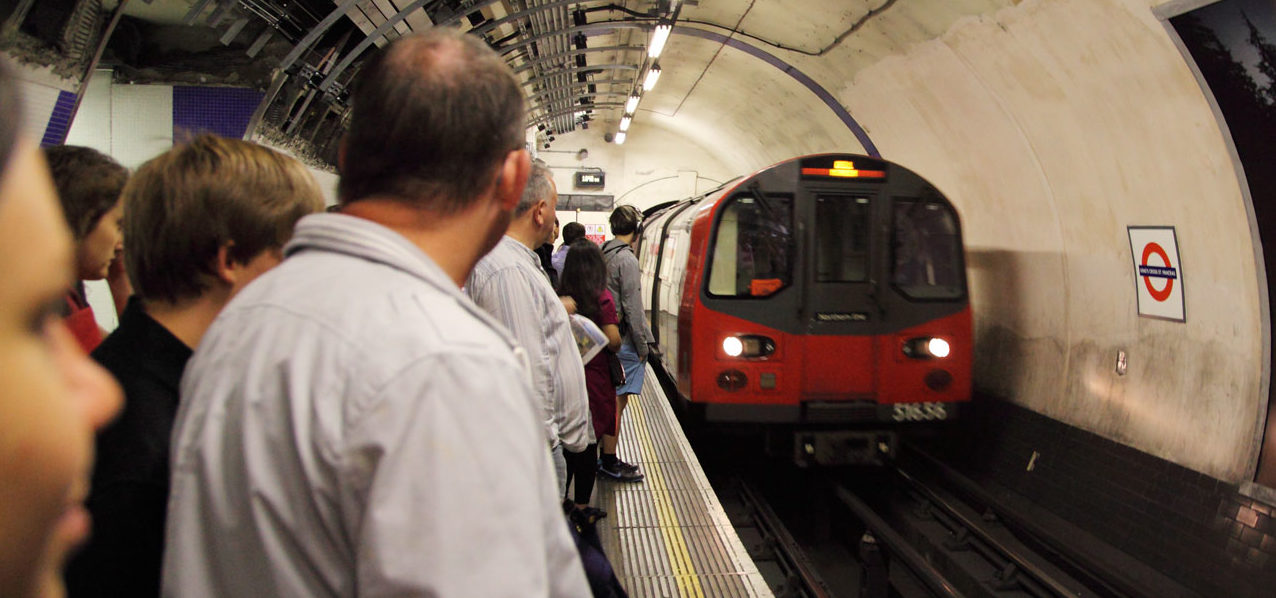 Despite Boris Johnson announcing a UK lockdown on Monday night, many people working in non-essential jobs are still required to go into work – as packed tube trains in London attest. 
The new government instructions do not specify that only key workers should continue to go to work – saying instead that workers can travel to and from any job that "absolutely cannot be done from home". The guidelines have sparked outrage and confusion with the hashtag #notessential trending on Twitter, as people share stories of being required to attend jobs that are not only far from essential, but also mostly poorly paid. 
The government regards key workers as those whose work is essential to the COVID-19 response. The list includes workers in health and social care, education and childcare, key public services, government, food production, public safety and national security, transport, and utilities, communication and financial services. However, in the absence of clearer directives – both in terms of what is essential work, and who is still allowed to travel to work – many companies are either classifying themselves as essential, or still requiring workers to come in as their non-essential work cannot be done from home. 
After the government's announcement that all shops selling non-essential items must close, Sports Direct argued that it provides an essential service and on Tuesday morning announced that stores would remain open. Only after intense criticism did the company's chief finance officer Chris Wootton relent and say that stores will remain closed, "until we are given the go-ahead by the government".
Many other businesses – including WH Smiths, Dixons Carphone and Halfords – have also lobbied the government to be allowed to stay open.
So @LakelandUK are deleting Facebook comments questioning their policy on keeping warehouses open to ship out bread makers. You're #notessential you're just greedy. Looking at you too, Mike Ashley.

— Paul Hunt (@PaulZer0) March 24, 2020
It is not only shops vying to keep workers – and profits – coming in. Novara Media has been contacted by people working in call centres, manufacturing of non-essential items, warehouses for non-essential items, and construction. Many low-wage workers in these industries are being required to go into work, and are experiencing anxiety and stress as their bosses prioritise capital over public health. 
Paul works in a call centre that provides outsourced services to private companies and the public sector. He is still required to go into work, where he says staff are currently sitting "about one metre" away from each other.
"The company is refusing to take any measures other than [to] advise we wash our hands and wait for them to come up with something," Paul says. His colleagues are "upset and angry that they're being considered key workers for what we're doing and the wage we're on" he added.
Another call centre worker – who answers phones for John Lewis – says he and his colleagues are also still required to be in work, and that the workplace only introduced social distancing measures on Tuesday.
Many factory workers who manufacture non-essential goods have also been told they must keep working. Alan, who makes glass panels in a factory, was made to work as normal on Tuesday – despite the fact he has had a recent heart attack and has poor lung capacity due to previous pneumonia and pleurisy. Where his office-based colleagues were in many cases allowed to work from home, factory floor workers were forced to go in as usual. "As the crisis unfolded I did become unsettled and concerned about how social distancing could be implemented at work. Truth be told, it can't and it hasn't," he told Novara Media on Tuesday.
The company was forced to close on Wednesday, but Alan says he is now worried about losing a chunk of his income – his employer has not agreed to top-up the 80% wages promised by the government. 
John, who tests alarms in a "huge" warehouse, is also still being forced to go into work, despite his company's office staff and most of the management now working from home. He says the company has decided that is is essential – which he calls a "nonsense argument," adding that, "it's not as if stocks would run out tomorrow or even for months" if the warehouse closed.
The company has set up "hand sanitiser stations," John says, and is "taking measures to try to limit people working closely," but each item is touched by many people as it goes through the production line. John says he is worried about his own health, and the health of his live-in partner, who has asthma. In general, he says, he is "angry that so many companies have decided to stay open and place their employees at risk… for pure greed and profit".
Some industries, such as musical instrument manufacturing, are experiencing a boom in sales – in some cases even hiring more workers to keep up with demand. 
#Shutthesites has also been trending on Twitter, with many people condemning the fact construction workers are still being required to work. On Tuesday, a construction site for a new energy plant on Teesside in Middlesbrough was closed only after a picture was posted on social media of 1,700 workers standing in close proximity to one another.
Mark Wilson, regional organiser for the GMB Union, told The Northern Echo that manufacturing and construction industries are "ignoring" government advice by "classifying themselves as essential and key incorrectly, as the governmental advice was not clear enough". He warned that workers are being put at risk "without the ability to socially distance". 
This was yesterday lunchtime at a site in London – it will be the same today

And at home time these guys get on the tube with doctors and nurses #shutthesites pic.twitter.com/m5gQBnDm89

— STAY HOME & SAVE LIVES 🏴󠁧󠁢󠁥󠁮󠁧󠁿🇮🇪🇬🇧🇪🇺 (@AlanWolfson) March 24, 2020

Novara Media was contacted by a concerned daughter, whose asthmatic father is being required to go into work on a London construction site, travelling on the underground. She says the company running the site told workers to come into work on Tuesday "to secure the site" in response to government advice – but when her father arrived, workers were told the company had changed its mind, because "the government hasn't specifically ordered the sites to shut". Her father says the company is indecisive because of unclear government guidance. 
A quarry worker told Novara Media that he is being required to go into work, along with all of his colleagues nationwide, in "quarries that see up to 100 lorries in and out a day". In his job, he is in contact with around 20 drivers a day, who are travelling "up and down the country". His employer has told him the government has said they can stay open so long as they comply with "social distancing rules" – which he says is "impossible on some sites". He is concerned that "profits come before staff wellbeing a lot of the time" and that companies are "desperately trying to find loopholes so they can stay open". 
Many workers are now challenging their bosses' decisions to stay open. One construction worker tweeted: "If they won't #shutthesites then we'll shut them ourselves. Lads are downing tools and going home. Why put our families at risk and extra strain on the NHS? Fight the good fight and stay safe."
If they won't #shutthesites then we'll shut them ourselves. Lads are downing tools and going home. Why put our families at risk and extra strain on the NHS? Fight the good fight and stay safe 👊 #UKlockdown #notessential #coronavirus #workingfromhome #WorkFromHome #downtools

— Milton Road Saint (@SFCMush) March 24, 2020
Meanwhile many other workers say they feel guilty about going into work – fearing their actions will lead to deaths and the collapse of the NHS. At the same time many fear losing their jobs in a time of crisis and feel they simply have no option but to go in. Everybody Novara Media spoke to expressed similar demands: that non-essential companies be given clear state directives to close if jobs cannot be done from home, and for all workers to be protected financially.
Sophie K Rosa is a freelance journalist. In addition to Novara Media she writes for the Guardian, VICE, Open Democracy, CNN, Al Jazeera and Buzzfeed.