Release Women From Prison and Give Them the Support They Need
by Sophia Benedict
25 March 2020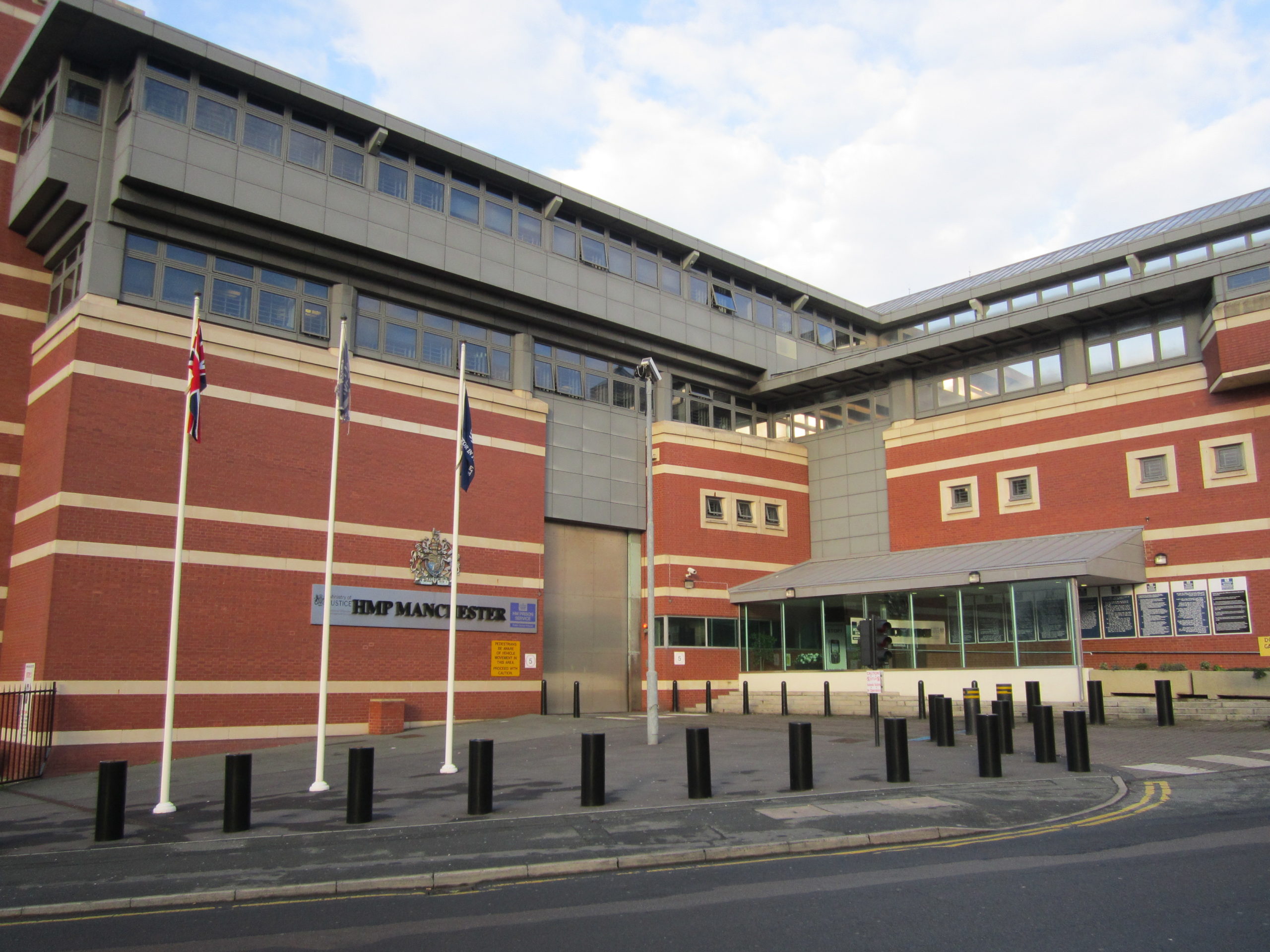 Rept0n1x, Wikimedia Commons
Outbreaks of Coronavirus in prisons could lead to hundreds of avoidable deaths if action is not taken now.
In the UK, Coronavirus cases have been confirmed in HMP Manchester and HMP Kilmarnock in Scotland. Given the poor physical conditions within prisons, overcrowding, and inconsistent access to adequate healthcare, there are likely to be many more.
According to professor Richard Coker at the London School of Hygiene and Tropical Medicine, as many as 60 percent of people in prison could become infected with the virus.
In light of the immense pressure the current crisis places on prison staff, many – including former chief inspector of prisons Nick Hardwick – have called for the early release of low-risk or vulnerable prisoners into the community.
Making up five percent of the overall prison population, the vast majority of women imprisoned in the UK have not committed a violent offence, with most serving short sentences – sometimes as little as two weeks.
With most of these women posing no significant risk to society, organisations across the country are calling for the early release of vulnerable female prisoners. The charity Birth Companions is urging for the release of all pregnant women. Meanwhile, Women for Refugee Women is calling for those currently in immigration detention to have their claims processed in the community.
Charities, support agencies and women's centres across the country are now preparing for the sudden release of prisoners, but with a country on lockdown, women being released in the coming weeks face an unprecedented and uncertain period ahead.
The landscape of support for women leaving prison in the UK was already patchy and under-resourced before the pandemic. Like other sectors, it is subject to insecure funding, long-term lack of investment and largely dependent on the voluntary sector, relying on the dedication of support workers to meet the often complex needs of a highly vulnerable group.
Although far smaller than the number of men being released from prison, women face significant challenges on release: two thirds of women released from prison are homeless, with women being nearly three times more likely to be unemployed than men on release. They are far more likely than men to be the primary carer of children. While foreign national women in particular face an extremely high risk of destitution as a result of being denied housing, the right to work or access to public funds.
A network of women's centres and frontline organisations across the UK work tirelessly to support women on release from prison in the UK and to tackle the root causes and inequalities which underlie the vast majority of offending.
In recent days, most of these frontline services have been forced to close down their face-to-face operations to protect the wellbeing of their staff and clients. Services are now working hard and fast to transition support to alternative and virtual means, such as phone and online support. However, that women on release have access to a phone or internet is by no means a given.
The experience of resettlement – the process of finding secure and safe accommodation, of connecting with specialist support services, of accessing training or employment – has changed drastically in the last couple of days.
Charities and support agencies have, up until now, been able to meet women at the prison gate on release and accompany them to initial appointments with probation, the Jobcentre, drug and alcohol support and to their accommodation or homelessness unit if released without anywhere to live.
Whilst support organisations will continue to do all in their power to provide emotional and practical support, women being released now, with a discharge grant of £46, no mobile phone, no home to go to or family support, face a far more overwhelming, insecure and unsafe future.
In general, those leaving prison are likely to experience much poorer physical and mental health than the general population, automatically increasing their vulnerability to the virus. It also means they are likely to disproportionately feel the impact of the NHS being over-stretched.
The instruction to stay indoors and isolate hinges on the presumption that people have a safe, secure indoor space to isolate in, a presumption that ignores the reality that those resettling from prison all too often find themselves in.
We know that when women leaving prison are given specialist support and helped to access secure accommodation, education, training or employment, and emotional support, they are far less likely to reoffend.
With schools and colleges currently closed, new employment opportunities few and far between, and the private rented sector also likely to experience a significant slow-down, the women finding their feet in the community post-release in the coming days, weeks and months will be amongst the hardest hit by the crisis.
It is therefore vital that the government works with frontline services, women's centres and the families and individuals affected to ensure, not only that plans are in place for women to be released from prison now, but that when they are, they access the safety, support, and resources crucial to prevent further criminalisation in this time of crisis.
Sophia Benedict runs women's centres in south London for those affected by the criminal justice system. She is also a Griffins Society Research Fellow researching barriers to resettlement for migrant women in the UK.