Hundreds of Detainees Have Been Released, but the Government Still Won't Shut Detention Centres Down
26 March 2020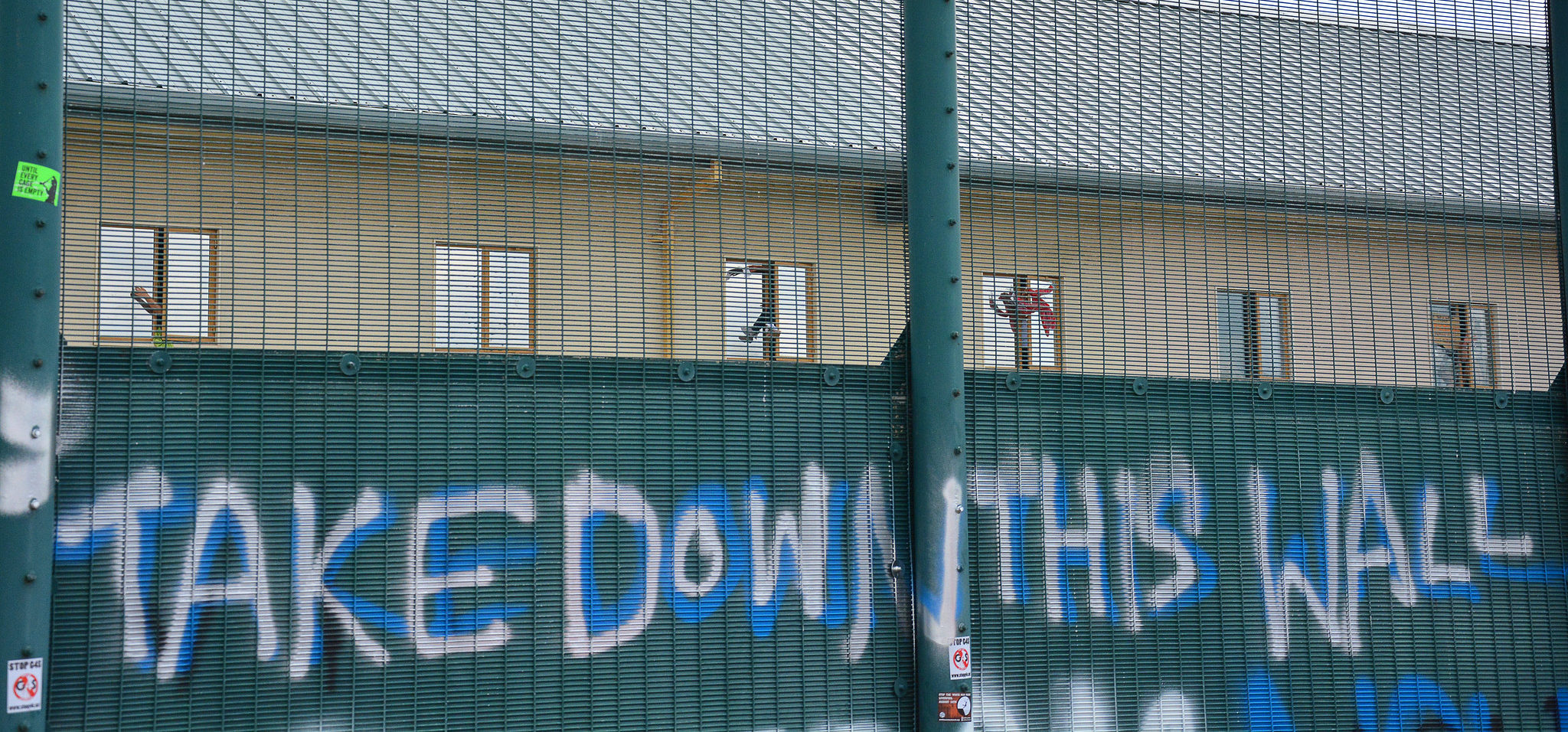 Hundreds of people have been released from UK detention centres in the last two weeks following a push by campaign groups to protect detainees from Covid-19, but the High Court has rejected a bid to have the centres shut entirely.
Human rights organisation Detention Action last week launched a legal challenge against the Home Office calling for detainees to be released, with the case heard at the High Court on Wednesday.
Bella Sankey, director of Detention Action, said that while they were unsuccessful in getting the High Court to issue an order, they have managed "to get a large number of really important undertakings" from the Home Office.
"We launched litigation last Monday by issuing a pre-action letter where we were asking for several things and the Home Office has essentially agreed to everything, or at least the majority of what we were asking for," she told Novara Media.
This includes the release of 350 detainees, an undertaking to review everybody's detention in light of the changed situation and circumstances, and a disclosure of all the countries the UK is no longer able to remove people to. The Home Office has also conceded to no longer detaining people who are due to go back to, or via, the listed countries.
On Sunday a woman held at Yarl's Wood tested positive for the virus prompting fresh calls to close the notorious women's detention centre in Bedfordshire and release detainees at other centres across the country.
Further reports have emerged this week of detainees displaying symptoms of the virus at three of the seven UK detention centres, with campaigners expressing severe concern for the welfare of more than 700 hundred people still locked up.
Reports coming out of centres such as Yarl's Wood say there is a chaotic approach from the authorities, with detainees living in close quarters unable to self-isolate and lacking basics such as hand sanitiser.
Women for Refugee Women said they were in touch with several women at Yarl's Wood and "the general feeling is that they're absolutely terrified".
Director, Natasha Walter said: "Immigration detention is pointless and cruel even in normal circumstances. From what women are telling us now, even basic precautions have not been taken at the centre to prevent and deal with a COVID-19 infection."
At Brook House immigration removal centre in West Sussex, one detainee said illness was rife but they were left unable to protect themselves. Speaking to a volunteer from the Detained Voices blog, he said: "Outside, they are saying that people shouldn't be close to each other. But here we can't do anything about it. There are loads of people the TV room, in the garden. There is no social distancing here. No one knows who has got the virus. There are people coughing."
Sankey said they were "hearing across the detention estate people are incredibly fearful," including people with conditions such as diabetes, asthma, and hypertension, putting them at increased risk.
"When you're being forcibly detained, when you haven't been provided with basic soap and sanitiser to keep yourself hygienic and safe, that is incredibly disturbing," she said.
When asked for comment, the Home Office told Novara Media:
"We welcome the court's decision.
"Immigration Enforcement is responding to the unique circumstances of the coronavirus outbreak and following the latest guidance from Public Health England. The safety of detainees and staff is of vital importance."
"Decisions to detain are made on a case-by-case basis and kept under constant review, but our priority is to maintain the lawful detention of the most high-harm individuals, including foreign national offenders.''
Based on what the Home Office told the court yesterday Sankey said Detention Action were "hoping and expecting" there would be many more releases over the coming days.
"But we will obviously be following and watching and monitoring very closely and supporting individuals to advocate for their own individual cases and releases now," she said. "We've got such wide ranging concessions from the Home Office so we're going to be ensuring that they're implemented."
Natalie Leal is a freelance journalist.