Migrants Want to Volunteer for the NHS, but the Government Isn't Letting Them
12 April 2020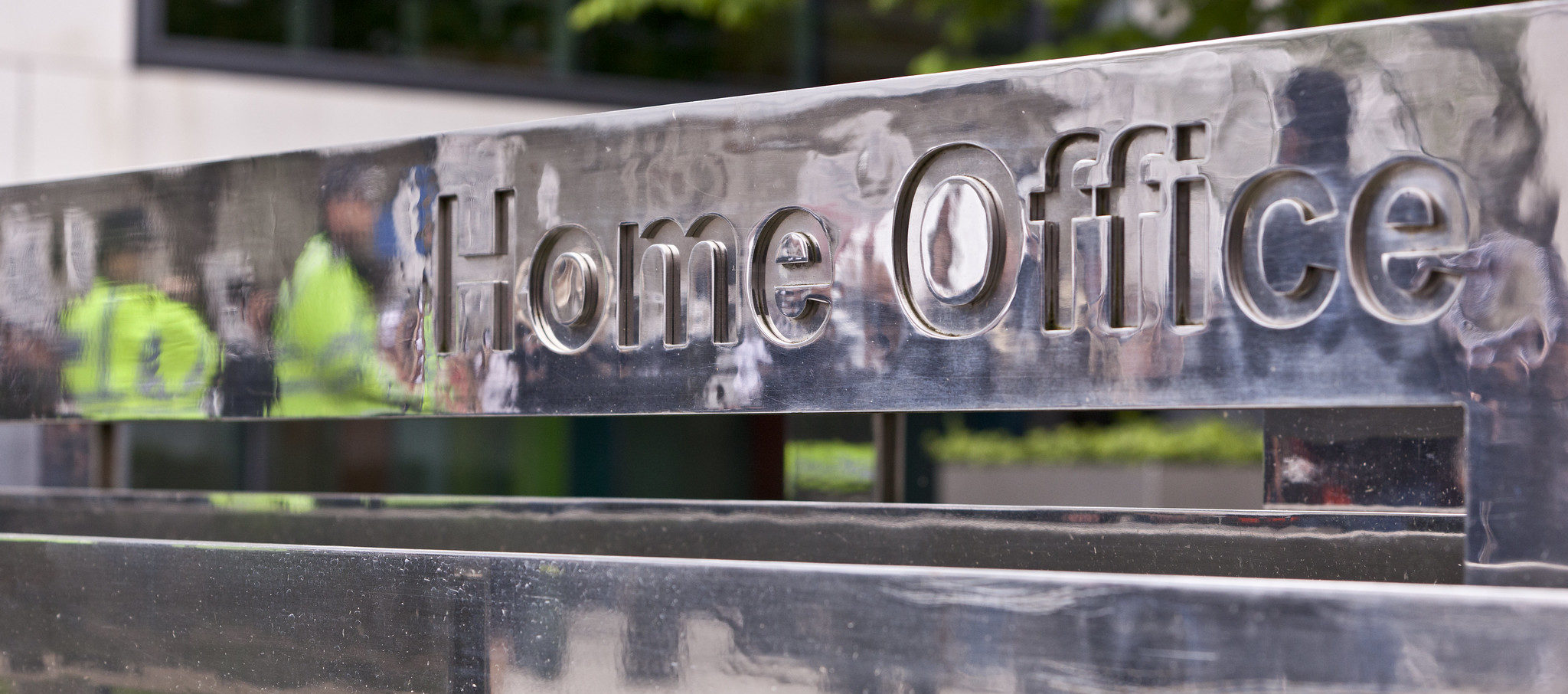 Harry Metcalfe, Flickr
The pandemic is making life even harder for undocumented people in the UK. Despite the fact that many are still eager to devote their skills and time to helping the country fight coronavirus, the government isn't letting them. 
750,000 people have signed up to volunteer their time as part of a drive to help ease the pressure on the NHS during the coronavirus crisis. The scheme, a rallying cry launched by the government two weeks ago to support the 1.5m vulnerable people most at risk, was initially meant to attract 250,000 volunteers. Instead, three times as many people signed up – but there could've been more. 
If you're fit and healthy, #YourNHSNeedsYou. Working with @GoodSamApp, we've launched NHS Volunteer Responders which means you can now help the most vulnerable people in your community who need to stay home because of #coronavirus. ✊ https://t.co/YFa30ZpklS pic.twitter.com/BxaLXrrya9

— NHS England and NHS Improvement (@NHSEngland) March 24, 2020
"I think we should all play a part in this plight."
Rony used to work part-time for the NHS. He's a trained phlebotomist (someone who draws blood from a patient), and worked for several years in the reception of a GP surgery. When the call for volunteers came, he immediately wanted to sign up but found he couldn't. "I tried to apply to be a volunteer, I filled out the form, but then there is the option to upload your passport or ID, which I don't have," he says. 
At the moment, Rony is on immigration bail and does not have a valid visa, which prevents him from registering to volunteer – despite having the relevant skills and the desire to help. And with the NHS under strain and a shortage of staff, extra medical professionals are needed now more than ever; Rony would be an asset. 
Wahidur Rahman is also undocumented, so couldn't register to volunteer, but desperately wants to. "If I have any sort of opportunity to lend my hand to the NHS I would be honoured to take that role." He says he feels a moral responsibility: "I think we should all play a part in this plight."
Jakir Hussan jumped at the opportunity to help the NHS. "As soon as the link [to register to volunteer] was published, I applied," he explains. Hussan supplied all of the necessary documents, including his Bangladeshi passport, which is valid. "I felt really proud to apply to volunteer; The NHS are doing a hard job for us, and I want to show my appreciation and help them." 
However, he was disappointed by the reply he received. "They said my passport has expired, which is not true. I couldn't respond to them because it said 'do not reply to this email'." 
Hussan says the guidelines never mentioned that you have to have a British passport to register. The volunteer page states that volunteers must be 18 or over, fit, with no coronavirus symptoms, and, if they are going to be a patient transport driver, they must complete an enhanced DBS check. "It is really sad for me. I want to be involved," he says. 
"I'm stuck, to be honest."
All three men are from Bangladesh and were involved in the English language testing scandal in 2014, which saw tens of thousands of international students accused of cheating in an English test by the Home Office. A BBC Panorama investigation revealed evidence of fraud at a number of the test centres.
Such tests are required as part of the student visa-renewal process. As a result, the government withdrew almost 34,000 student visas, claiming their tests were invalid. Around 2,500 people were deported. But many – like Rony, Rahman, and Hussan – were innocent.
A report by the National Audit Office found that the Home Office did not independently verify the evidence and some students were wrongly accused. They have since suffered the consequences, including having their visas curtailed, and undergoing lengthy legal battles to clear their names. 
As undocumented migrants in the UK, they have felt the full force of the government's hostile environment policies, which are designed to make living in the country as difficult as possible for people with no leave to remain. Unable to work and with no recourse to public funds, many end up destitute with no way to pay for the extortionate fees required to apply for a visa. 
Rony relies on his uncle, whom he lives with in east London, for money. He had recently paid £1,200 for the visa application fee, as well as £1,000 for the NHS surcharge. This is his second attempt at getting a visa. 
After his original one was curtailed, Rony tried to appeal at the Upper Tribunal, but it was refused. "After this I applied for another application through the private life immigration rule [a right to private life in the UK based on Article 8 of the European Convention of Human Rights]," he explains.
His application interview was scheduled for last Friday, but it was cancelled because of the coronavirus: "The Home Office have said they will let us know when they will reschedule it. So now we are waiting to see what they say."
The men seem to be in a perpetual state of waiting: it's been six years and counting. In that time Rony was almost deported. "They took me to Heathrow Airport. They said we have to remove you, but then they took me to the detention centre and kept me there for seven days."
He describes it as living in limbo. "I can't work. I'm stuck to be honest. If I go back [to Bangladesh] without clearing my name, then I'm going to be in very deep trouble."
Hussan appealed the government's decision – his judicial review is pending in the Court of Appeal, and his immigration status is also pending. "I did my section 120 application for a visa last November and I'm still waiting for them to make a decision." As he is not eligible to work, he has lots of free time which is partly why he wants to volunteer. "I could be doing something useful, instead of just staying at home doing nothing."
Rahman was meant to get a response to his visa application by 2 April but he hasn't received anything yet. The coronavirus is adding to delays and exacerbating the uncertainty created by the government's tough immigration policies.
"It's absurd to tell them no."
Over 30 human rights organisations have signed a letter calling on the Home Secretary, Priti Patel, to suspend the hostile environment during the pandemic. 
One of the signatories is Nazek Ramadan, Director of Migrant Voice, a charity that helps the migrant community, who said her biggest concern is for their undocumented members. 
"Many of them usually rely on charities for food and support, and on informal work to earn enough money to get by. A lot of that has now shut down and many are struggling to pay their rent and get enough food to survive. It's a desperate situation for them."
One silver-lining of this health crisis is the outpouring of appreciation and support for key workers, particularly doctors and nurses who are bearing the brunt of coronavirus. 
Ramadan thinks migrants should be allowed to volunteer to help the NHS at this time. "We're all in this together and if someone wants to help, it's absurd to tell them no, just because they don't have a valid passport," she says.
There has also been long-overdue recognition of the contribution that immigrants make to the health care system, as well as the sacrifice. Just over one in eight NHS staff are non-British, and the first ten doctors to die from Covid-19 were foreign born – most of them contracted the disease while working on the frontline of the pandemic. 
Despite the injustice faced by Rony, Hussan, and Rahman, at the hands of the UK government, they still want to devote their time to the NHS. "To help people isn't hard – this is my belief," says Rony, "Maybe I haven't been treated right, but that doesn't make other people bad". 
Jessie Williams is a freelance journalist with work published in The Independent, the FT, The Economist, the Guardian and Dazed.